SUPPORTERS TRUSTS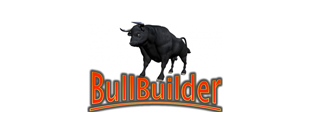 BullBuilder is the name of the Bradford Bulls Supporters Trust. Its aims are:

To invest in youth players at academy, scholarship & community levels whilst raising their profile
WHY - To help our young players realise their ambitions
HOW - Using our creativity, commitment and enthusiasm
WHAT - We raise funds for the extras the young players wouldn't otherwise receive
To build a conduit between the club and the fans with the understanding that we are not here to run or publicly criticise the club
Some of our achievements include:

Providing Under Young Player Awards to reward, inspire and motivate players
Specialist strength-building gym and medical equipment, to assist medical staff in treating injuries and rehabilitation
Helped pay for coaching
Floodlighting for academy training pitch and Gym Flooring at the Tong training facility
Leg Press, Jump Mats and Safety Squat Bars
Provided NacSport Analysis Pro to support player development. This enables players to work together with coaches to improve their game and skills
Provided Computer equipment
BullBuilder is an Industrial and Provident Society, and is registered with the FCA (Financial Conduct Authority) as Bradford Rugby League Supporters Society Limited. This means that, unlike some other supporters groups, BullBuilder has a set of rules which it must follow and is fully democratic. By joining BullBuilder you own a share in it, and so you have an equal say in how the trust is run. Every year members have the opportunity to vote for (or stand for) the board of BullBuilder, and a vote if the rules that govern BullBuilder are changed. All this means that you can be confident that your membership fee, and anything else you donate, will be used for the purpose you gave it: to build a brighter future for the Bradford Bulls through youth development. BullBuilder is an open and welcoming Supporters Trust where equality and diversity are celebrated and promoted, and where discrimination is challenged. Equality involves ensuring that individuals or groups of individuals are treated fairly and equally and no less favourably, specific to their needs, including areas of race, gender, disability, religion or belief, sexual orientation and age. Diversity aims to recognise, respect and value people's differences to contribute and realise their full potential by promoting an inclusive culture for all. Our current equality and diversity officer is Jen Bennison. If you have any questions or comments for her, she can be contacted via info@bullbuilder.co.uk
To find out more about BullBuilder please visit http://www.bullbuilder.co.uk/about-us/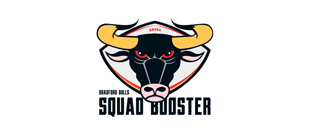 A new way to support YOUR club
Bulls supporters have been widely recognised and praised for their patience and loyalty over the last few years and they have without doubt played their own vital part in the recent resurgence of the club.
As we approach a new era in Rugby League we want to give supporters the chance to play an even bigger part in the future of our great club.
Many of you will be aware of the excellent and continuing work being done by Bullbuilder who provide extra funds to support the Academy system. A number of other clubs have similar supporters' associations which raise funds to supplement the development of their first team squad. However, currently there is nothing like this available to the Bulls.
This is why we are introducing and inviting you to join the BRADFORD BULLS SQUAD BOOSTER ASSOCIATION (BBSBA), a new independent supporters association, additional to Bullbuilder, whose sole aim is to raise funds to supplement the existing Bradford Bulls club budget for retaining and signing first team squad players.
All funds raised will go directly into the BBSBA bank account. Then from time to time at the request of the Head Coach alone, and after consultation with the independent BBSBA committee, funds will be released to the Club to contribute to, for example, contracting a new player or extending an existing player's contract. That means every penny you donate will go straight to strengthening the First Team Squad to make us as competitive as we can be with our rivals, most of whom already have a similar scheme established.
Together we can make the difference
To become a full member, which includes an invitation to our AGM, your annual contributions to BBSBA simply need to equal or exceed £60 per financial year which equates to £5 per month (year end 30th November annually ). Contributions of more than £5 per month would obviously be welcomed.
If you do not wish to become a member but would still like to make a contribution to BBSBA funds we are very happy to accept donations of any amount either as a regular payment or whenever you feel you can. You can do this using any of the methods listed below.
The easiest way to achieve this is:
Set up a monthly Standing Order to the BBSBA bank account for £5 (or whatever amount you wish to donate) per month (the bank account details are below)
| | |
| --- | --- |
| Bank | Nat West |
| Branch | Skipton |
| Account Number | 53175948 |
| Sort Code | 010793 |
| Account Name | Bradford Bulls Squad Booster Association |
NB – we have been notified that some banks/building societies can't match the account name when the standing order or on line bank transfer is in the process of being set up. Most accept it as a near match but some say it doesn't match. This is simply down to the number of characters in our organisation name (its probably too long TBH!). If anyone has any concerns when setting this up and wishes to contact us for further clarification please do so rather than not proceeding due to caution.
Register your membership by completing the BBSBA membership form, click here to go to the membership form
If a monthly payment doesn't suit you, contributions can also be made weekly, monthly, annually or by any other frequency of your choice provided they total at least £60 in the financial year.
Payments can be made by any of the following methods:
Regular standing order from your bank
Ad hoc bank transfers (please ensure your full name is shown as a reference)
Cheques payable to 'Bradford Bulls Squad Booster Association' (send to our Treasurer, Richard Wood or leave at the Bulls shop at Odsal Stadium in a clearly marked envelope)
Cash (for security we advise leaving this in the club shop at Odsal Stadium in a clearly marked envelope)