7 May 2021
KEAR TARGETING FURTHER IMPROVEMENT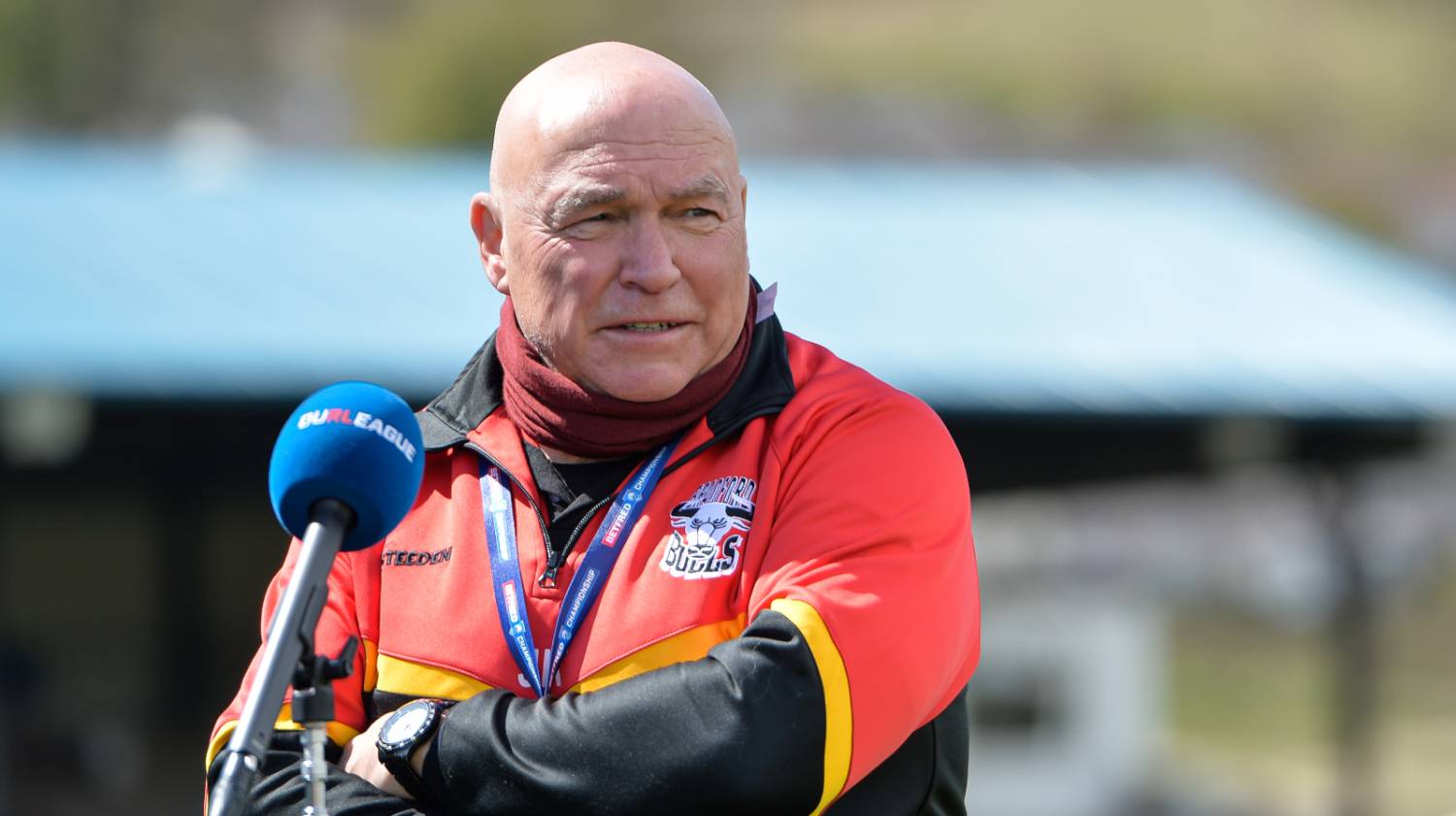 BRADFORD Bulls head coach John Kear is targeting further improvement from his players – ahead of Sunday's Betfred Championship Round Five trip to tackle Swinton Lions this Sunday.
Kear's charges made it three wins on the bounce last weekend with a 30-22 victory over Whitehaven RLFC at the LEL Arena.
Although Sunday's home side are without a league victory so far this term, they have been competitive and boast an experienced roster with the likes of Mike Butt and Martyn Ridyard set to feature.
The Bradford boss has called for 'cool heads' – insisting Stuart Littler's side will give his players a tough game.
"It is a tough game there is no doubt about that, we have watched their most recent games and they have been competitive in many parts even if the scoreline blew out," said Kear, who is sponsored by Bradford Bulls Banter.
"We can't be getting ahead of ourselves; we need to keep a cool head and go their knowing we can't just turn up and win, because it will be a tough game.
"I've been really pleased with our recent performances; it was disappointing to concede two late tries last week but I was proud of the team effort.
"We look really good at the opposition line and I like what I'm seeing, but we still need to work on our defensive side.
"We've been doing a lot of recovery this week after a tough physical game against Whitehaven and the journey up there, to ensure we're ready for this week and fully fit.
"I've been really impressed with some of the young lads, especially Tom Doyle who has been playing a large number of minutes as a hooker and doing the job well."
CLICK HERE to purchase your Early Bird Streaming Pass for the fixture to see if Kear's men can make it four successive victories on Sunday.