6 May 2021
JAMIE GILL NAMED BULLBUILDER TRAINER OF THE MONTH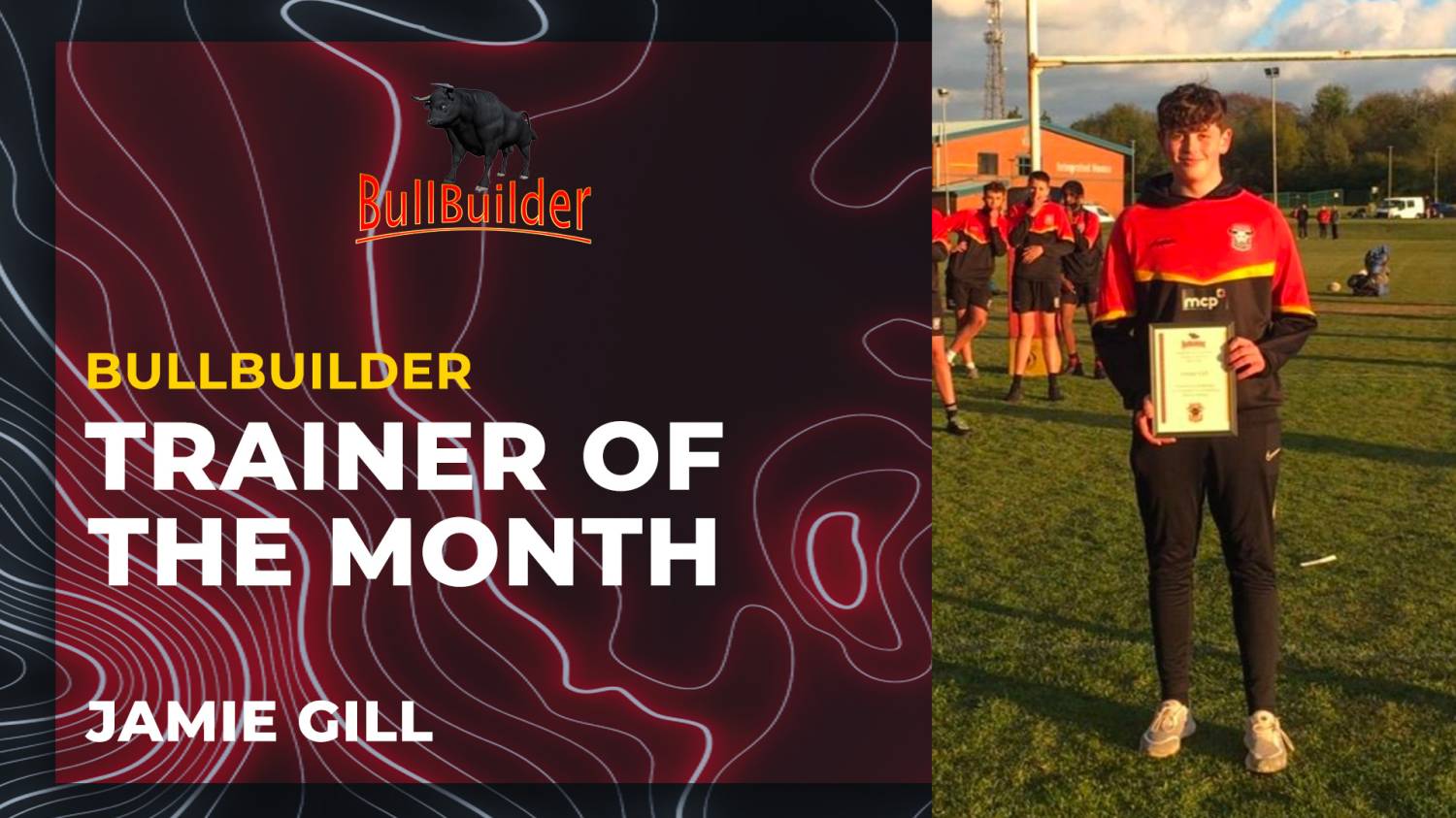 Under-15s starlet Jamie Gill has been named the Bullbuilder Trainer of the Month for March!
Jamie came from Dearne Valley Bulldogs community club and has impressed the coaches at the Academy during his time with the Bulls.
Despite the interrupted 2020 season due to the Coronavirus pandemic, the Academy has still pressed ahead with the aim of developing further players to go on to make first grade.
The likes of Ebon Scurr, Brad Gallagher and Thomas Doyle have been the latest to come through the successful Academy system that has seen over 50 players play in Super League across the last two decades.
The club is due to find out early next week whether it will be granted an Academy license for the next six year period.
Leigh Beattie (Head of Youth Development at the Bulls) said "The coaches and staff throughout the academy have been incredibly impressed with the start Jamie has made to his time at Bradford Bulls, his efforts through March in completing a personal challenge of 5 miles per day for 21 days for World Down Syndrome Day as well as excelling in all training with the scholars has been outstanding. We look forward to seeing Jamie continue his development over the next 18 months and beyond"
Jamie was presented with his award by his Coach Ryan Hunkin and Toni Hoggett (BullBuilder).
Many thanks to all BullBuilder members and supporters for making this possible, your support is greatly appreciated. To support young player development at the Bulls, join BullBuilder https://membermojo.co.uk/bullbuilder/joinus or if you wish to make a donation http://www.bullbuilder.co.uk/donations/ BullBuilder (Bradford Bulls Supporters Trust) is the Club's independent supporters trust, focused on attracting, developing and retaining young talent in the Bradford Bulls Academy. BullBuilder is an Industrial and Provident Society, and is registered with the Financial Conduct Authority (FCA) as Bradford Rugby League Supporters Society Limited.