5 May 2021
UPDATE ON FANS RETURNING TO MATCHES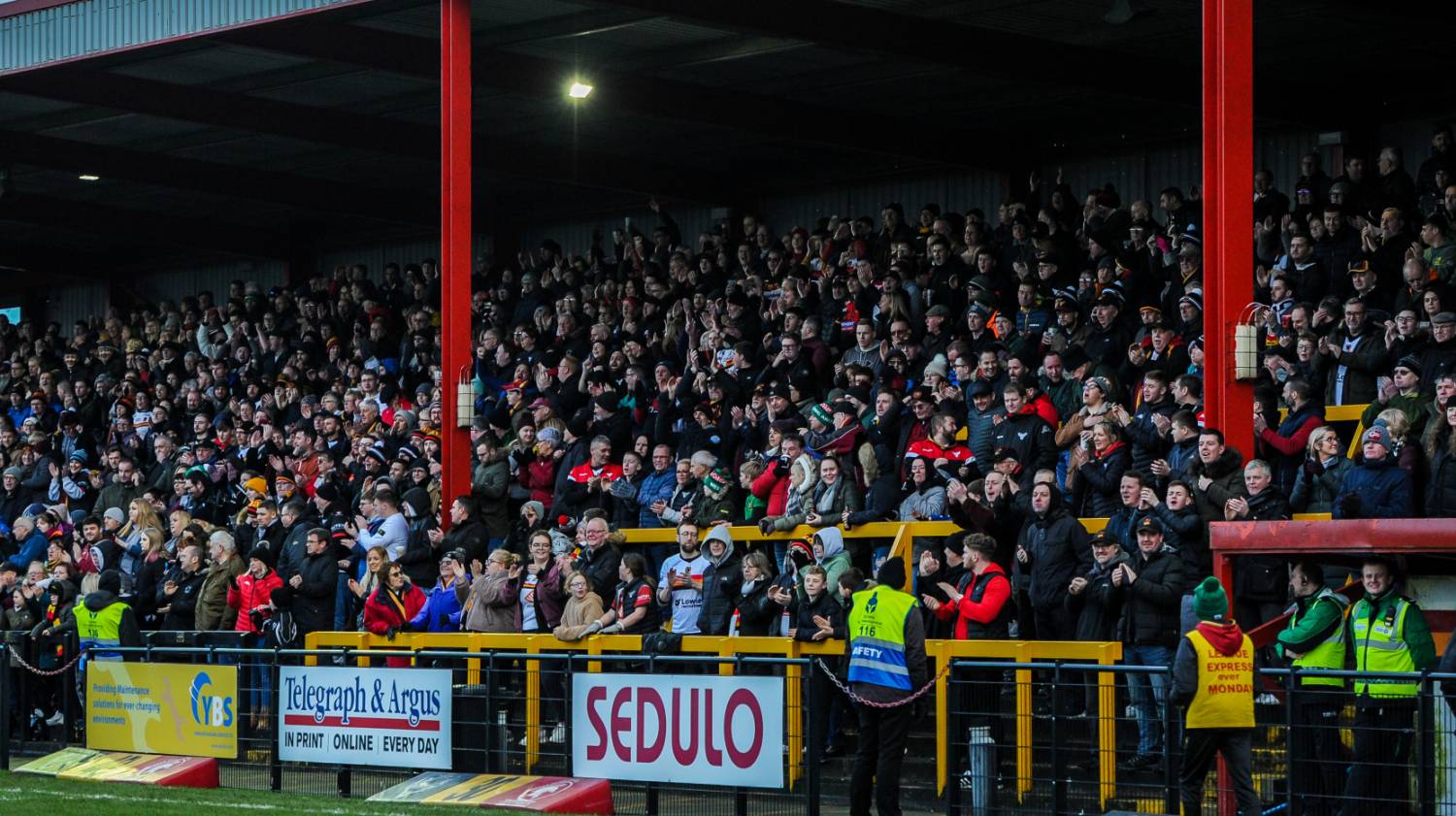 Bradford Bulls have this evening - released the following update regarding the imminent return of fans to stadia...
As you may be aware from the national news coverage, the government is beginning to relax some of the lock down regulations, including those applying to playing of sport.

While the Our League television coverage has proved a very welcome addition, I am sure, we are all desperate to be able to watch the teams in person, during what is shaping up to be a terrific rugby league season.
The point of this correspondence is simply to set out, as fully as we can, the current COVID protocols and our approach to trying to get the maximum number of supporters into the stadium, when supporters are eventually allowed back in.
So here goes:-
We are waiting for the government to explain what the return of spectators to stadia will practically look like. That includes how many can be let in and what form of social distancing will be applied. Different rules may apply to seating and terraces.
We expect to learn this on May 10th.
Thereafter, Local Councils have to determine what this actually means to any sports venues they licence, so in our case we need to understand Kirklees Council's position regarding the Tetley's Stadium.
We have already provisionally moved the Newcastle fixture to the Monday (May 17th) to at least give us a chance to allow spectators to attend; if the rules, when finally revealed, will permit.
We would like to take this opportunity to thank Newcastle Thunder for their co-operation on this matter.
The club's position is to try and arrange our fixtures in a way that enable the maximum number of supporters to attend. We hope you agree with this approach.
We appreciate that this correspondence does not say specifically what we can (or can't do). We would like to be more certain and hopefully after the announcements on May 10th, we will be able to be.
In the meantime, thank you very much for your patience.
We will be in touch next week, as soon as we know what we can actually safely deliver.
The lads are once again in action this Sunday, with a trip to Heywood Road to take on Swinton Lions.
See if they can make it 4 wins on the bounce with an OurLeague streaming pass – CLICK HERE to buy yours.