30 Apr 2021
THE BIG ONE - WEEK 48: WINNERS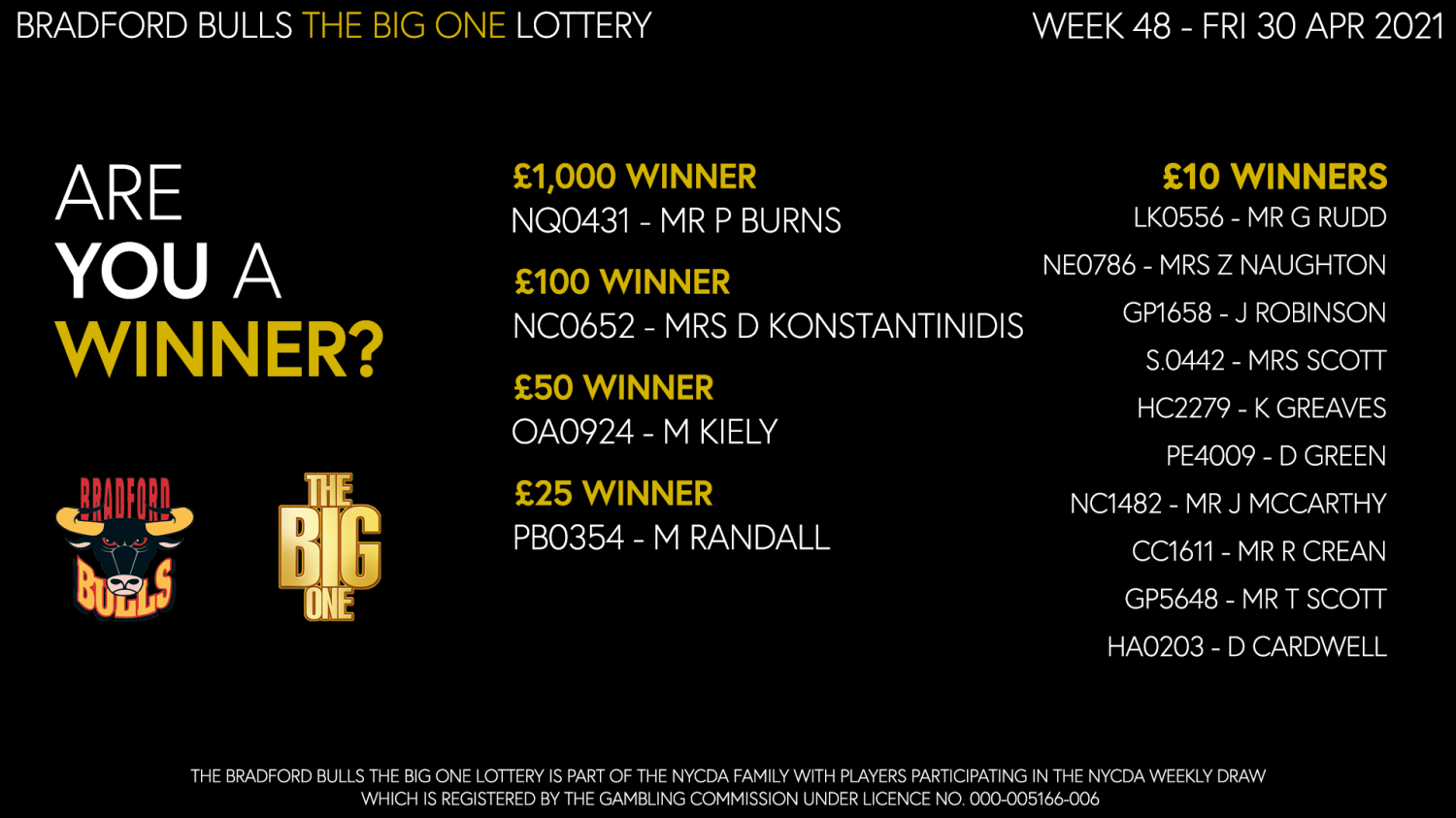 ARE you a winner on The Big One lottery?
NQ0431 - MR P BURNS is the lucky winner of the £1,000 cash prize - with NC0652 - MRS D KONSTANTINIDIS taking home £100.
OA0924 - M KIELY will receive £50, with S.3745 - K DANIELS winning £25.
LK0556 - MR G RUDD, NE0786 - MRS Z NAUGHTON, GP1658 - J ROBINSON, S.0442 - MRS SCOTT, HC2279 - K GREAVES, PE4009 - D GREEN, NC1482 - MR J MCCARTHY, CC1611 - MR R CREAN, GP5648 - MR T SCOTT and HA0203 - D CARDWELL have all won £10.
Due to lockdown restrictions, cash prizes have been limited with Meal and Pub prizes removed until restrictions ease.