16 Apr 2021
THE BIG ONE - WEEK 46: WINNERS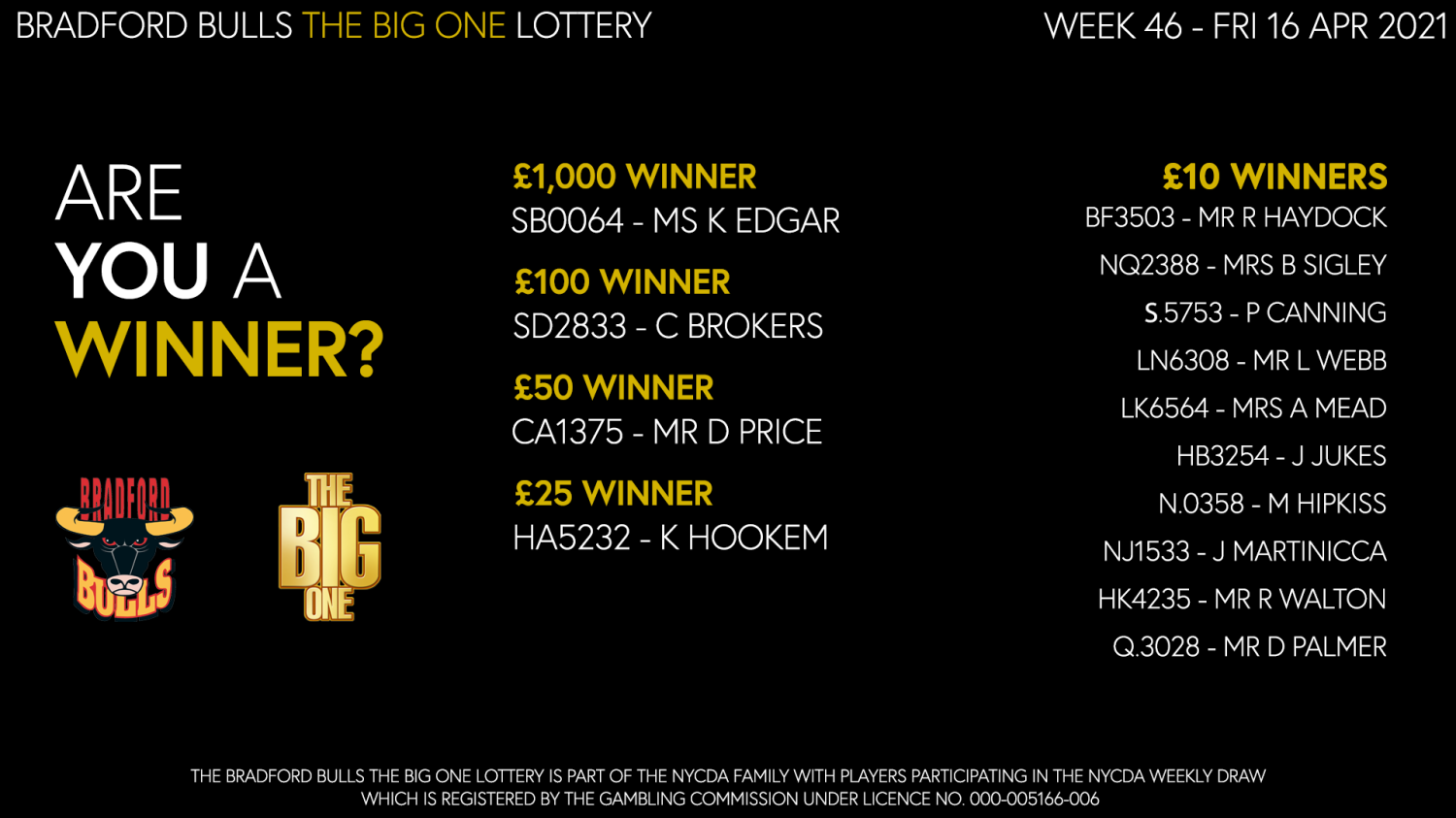 ARE you a winner on 'The Big One' lottery?
SB0064 - MS K EDGAR is the lucky winner of the £1,000 cash prize - with SD2833 - C BROKERS taking home £100.
CA1375 - MR D PRICE will receive £50, with HA5232 - K HOOKEM winning £25.
BF3503 - MR R HAYDOCK, NQ2388 - MRS B SIGLEY, S.5753 - P CANNING, LN6308 - MR L WEBB, LK6564 - MRS A MEAD, HB3254 - J JUKES, N.0358 - M HIPKISS, NJ1533 - J MARTINICCA, HK4235 - MR R WALTON and Q.3028 - MR D PALMER have all won £10.
Due to lockdown restrictions, cash prizes have been limited with Meal and Pub prizes removed until restrictions ease.