2 Apr 2021
2021 WOMEN'S SQUAD NUMBERS ANNOUNCED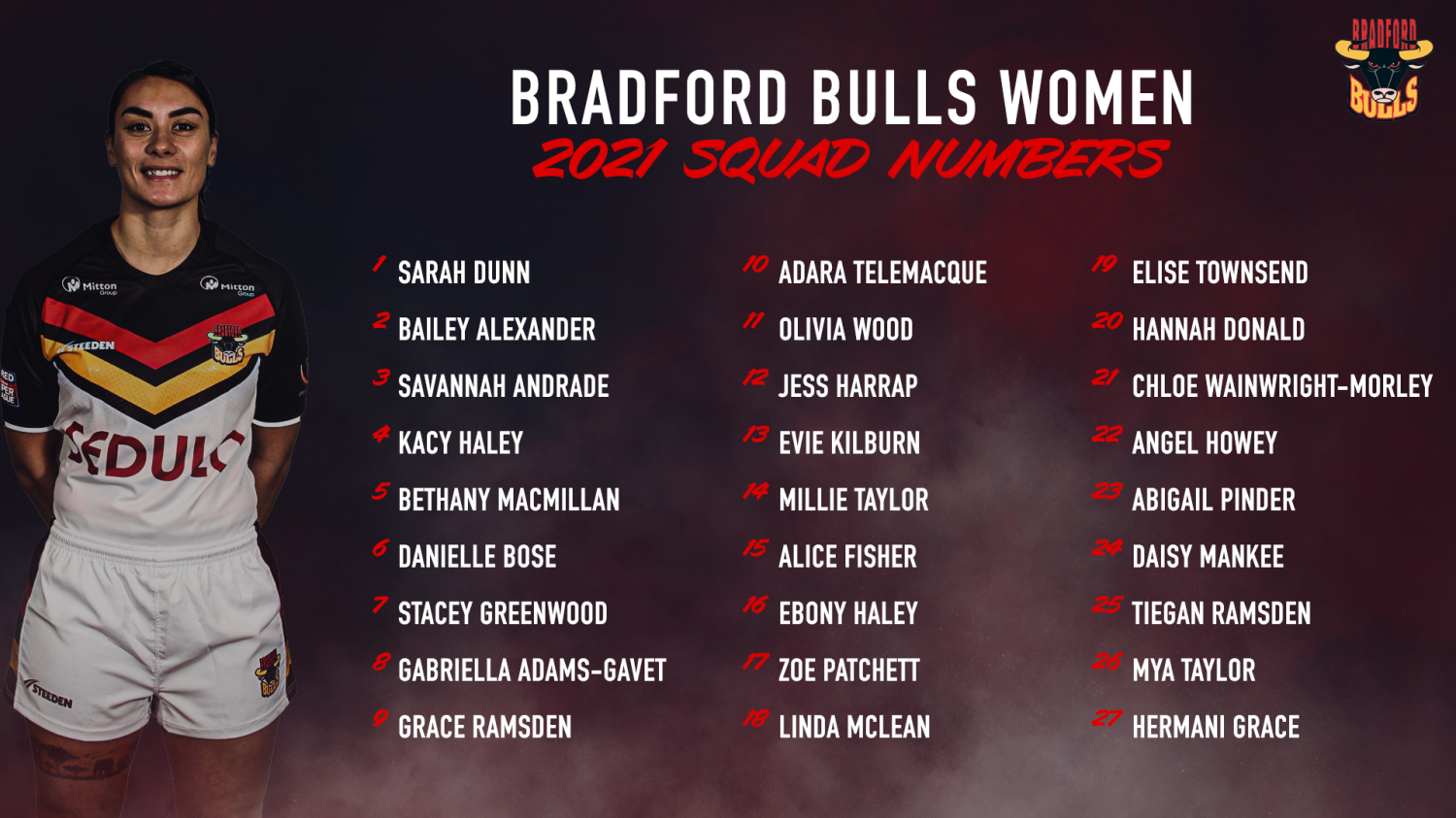 BRADFORD Bulls are delighted to reveal the squad numbers for our Women's team this year – as they embark on another year in the Women's Super League.
Head coach Mark Seal is preparing for his first year at the helm – with a new-look squad taking to the field.
Grace Ramsden has been appointed captain with half-back Stacey Greenwood taking vice-captaincy duties.
The full squad list along with the squad numbers are listed below:
1. Sarah Dunn
2. Bailey Alexander
3. Savannah Andrade
4. Kacy Haley
5. Bethany Macmillan
6. Danielle Bose
7. Stacey Greenwood
8. Gabriella Adams-Gavet
9. Grace Ramsden ©
10. Adara Telemacque
11. Olivia Wood
12. Jess Harrap
13. Evie Kilburn
14. Millie Taylor
15. Alice Fisher
16. Ebony Haley
17. Zoe Patchett
18. Linda McLean
19. Elise Townsend
20. Hannah Donald
21. Chloe Wainwright-Morley
22. Angel Howey
23. Abigail Pinder
24. Daisy Mankee
25. Tiegan Ramsden
26. Mya Taylor
27. Hermani Grace