12 Feb 2021
THE BIG ONE - WEEK 37: WINNERS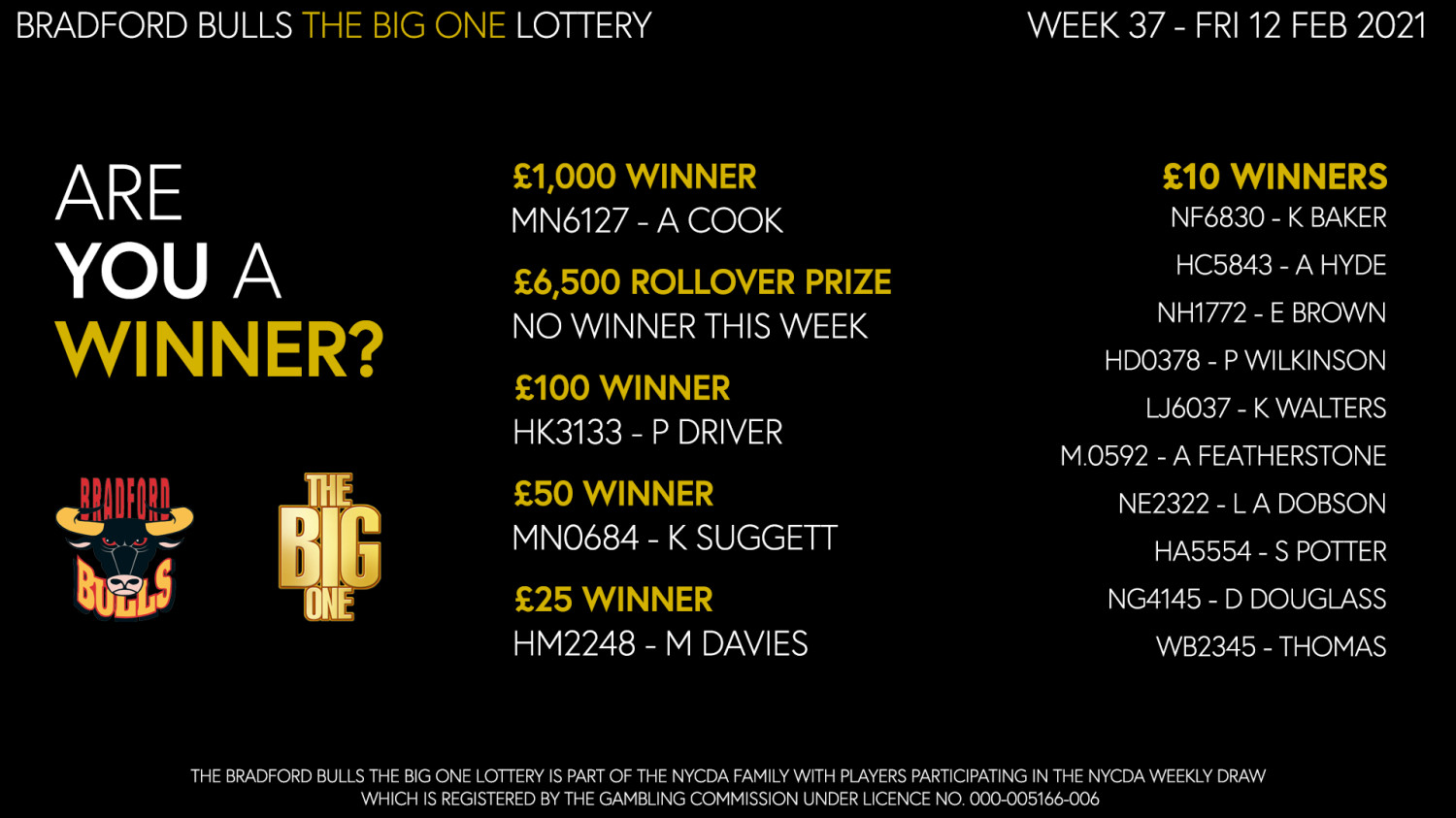 ARE you a winner on The Big One lottery?
Firstly, we would like to take this opportunity to thank you for your support in the lottery, however recently difficult conversations have taken place. As we continue to battle the Covid 19 pandemic as a society and overcome issues at a local level, The Big One Lottery, our partners NYCDA and other associated stakeholders are no different.
As always, we are very keen to try to retain some kind of normality and ensure that the valuable funds we raise to support our community initiatives are kept intact as much as possible. The health of our staff, business partners and members is at the forefront of all our minds, but restrictions are once again seriously hampering our ability to collect funds, which has had a serious impact on our income. This is compounded with the effect of cancellations as individual incomes tighten.
With that in mind that we have been liaising with our colleagues at partner lottery providers (NYCDA) and now taken the step to temporarily reduce the prize fund for the duration of the latest national lockdown down to £1275 from the 10th February 2021.
This means that you will be able to win a £1000 jackpot, plus £100, £50, £25 and ten £10 prizes every week, alongside our many non-cash prizes, as well as continuing to provide support for Bulls successful player and community development programmes.
We very much hope to retain your support at this time and should you be still wish to play, but you cant play due to the pausing of cash collection rounds, we do have a number of other options for you to consider.
The prize fund will be increased back to previous levels as soon as the latest lockdowns are released and we can get active once more. Please keep an eye out on our website and social media platforms for further announcements.
Finally, if you want more information such as, how to discuss your membership, accessing the weekly results and what are the causes funds raised support, please contact a member of the lottery team via 0333 323 5075 or visit www.bradfordbulls.co.uk/lottery.
The Big One Lottery is part of the NYCDA family, with members playing the NYCDA Weekly Draw, which is licensed by the Gambling Commission under account no. 000-0006-5166