12 Feb 2021
BULLS REVEAL 2021 SQUAD NUMBERS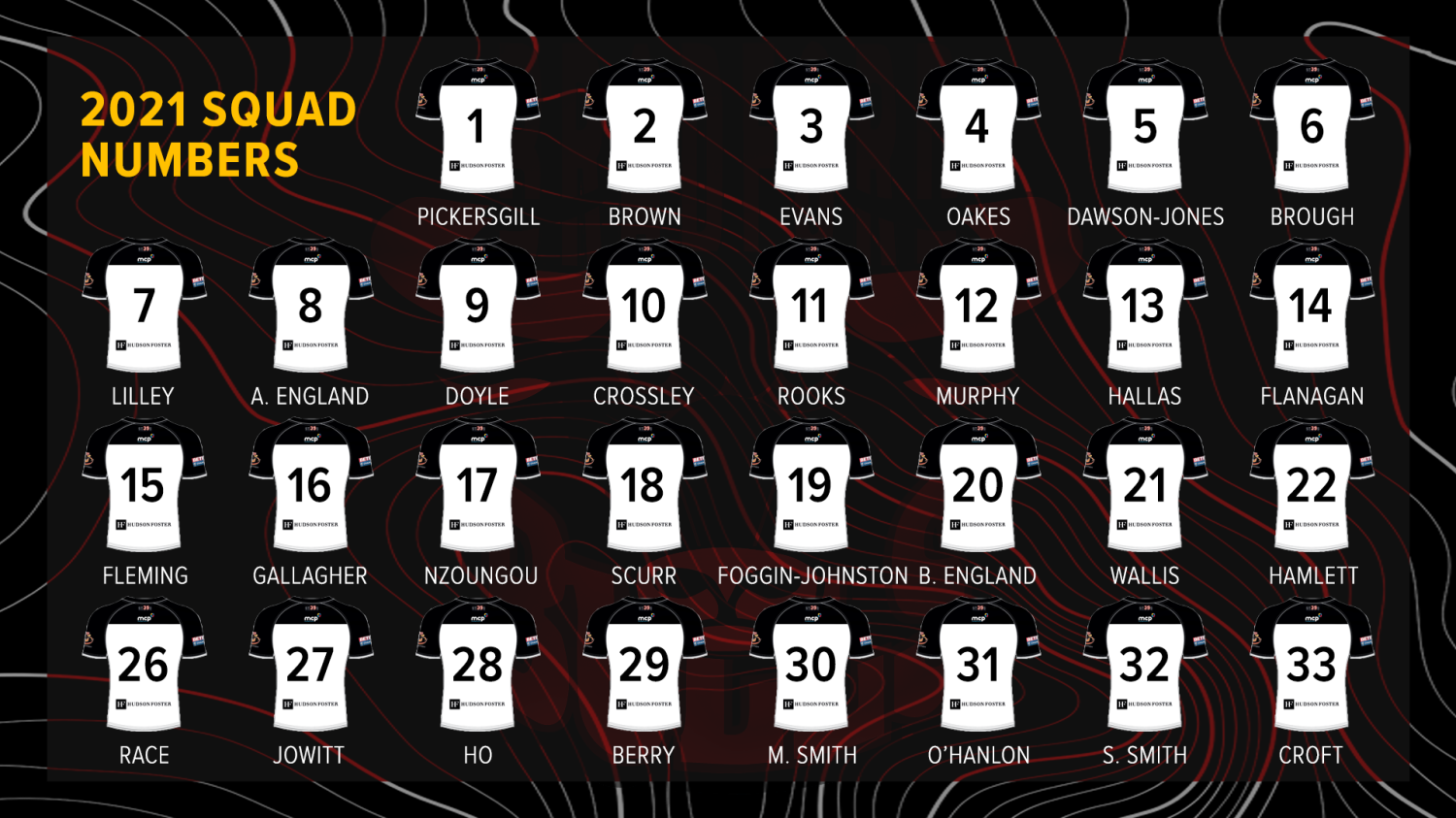 WE are delighted to reveal our Squad Numbers for the 2021 campaign!
New additions Danny Brough and Aaron Murphy have taken 6 and 12 respectively, with Matty Dawson-Jones taking the number 5 jersey.

Other new signings include Dan Fleming and Elliot Wallis - who take 15 and 21 respectively - while Reece Hamlett and Brad England will wear 22 and 20.
Brad Gallagher and Ebon Scurr will wear 16 and 18 following their impressive breakthrough years in 2020 - with all seven players retained from last year's Reserves roster receiving Squad Numbers.
Young hooker Thomas Doyle retains the famous number 9 jersey which he was awarded last season by John Kear.
Bradford Bulls 2021 Squad Numbers
1. Brandon Pickersgill
2. Joe Brown
3. Rhys Evans
4. Ross Oakes
5. Matty Dawson-Jones
6. Danny Brough
7. Jordan Lilley
8. Anthony England
9. Thomas Doyle
10. Steve Crossley
11. Adam Rooks
12. Aaron Murphy
13. Sam Hallas
14. George Flanagan
15. Dan Fleming
16. Brad Gallagher
17. Levy Nzoungou
18. Ebon Scurr
19. David Foggin-Johnston
20. Brad England
21. Elliot Wallis
22. Reece Hamlett
26. Matty Race
27. Billy Jowitt
28. Bradley Ho
29. Cameron Berry
30. Murphy Smith
31. Ethan O'Hanlon
32. Sam Smith
33. Judith Croft (Early Bird Prize Winner)