10 Feb 2021
THE BULLS ARE BACK WITH COUGAR CLASH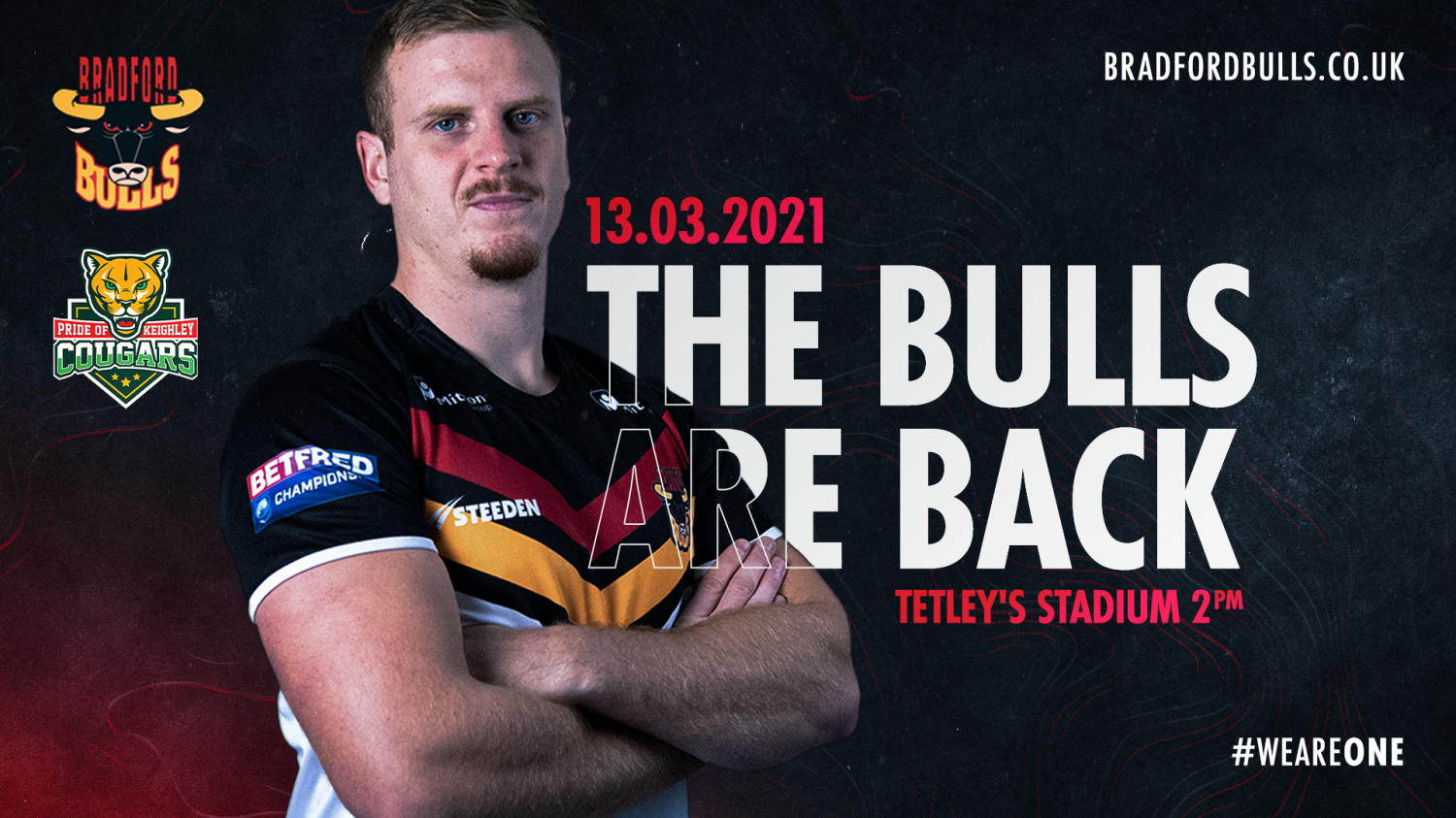 WE are delighted to announce YOUR Bradford Bulls are back in action on Saturday 13th March - taking on fierce rivals Keighley Cougars as preparations for the 2021 campaign ramps up!
The match will be played behind closed doors due to current COVID restrictions - with kick-off at the Tetley's Stadium 2:00pm as John Kear's side return to the field for their first outing since March 14th last year.
New recruits such as Danny Brough, Aaron Murphy and Reece Hamlett will all be looking to feature for the first time in the red, amber and black - with the 2021 roster currently going intense pre-season preparations as part of their Phase 2 Return to Training protocol.
The clash will be streamed LIVE on the RFL's OurLeague platform - with details regarding streaming and how you can get in on the action coming in the next few days.