15 Jan 2021
THE BIG ONE - WEEK 33: WINNERS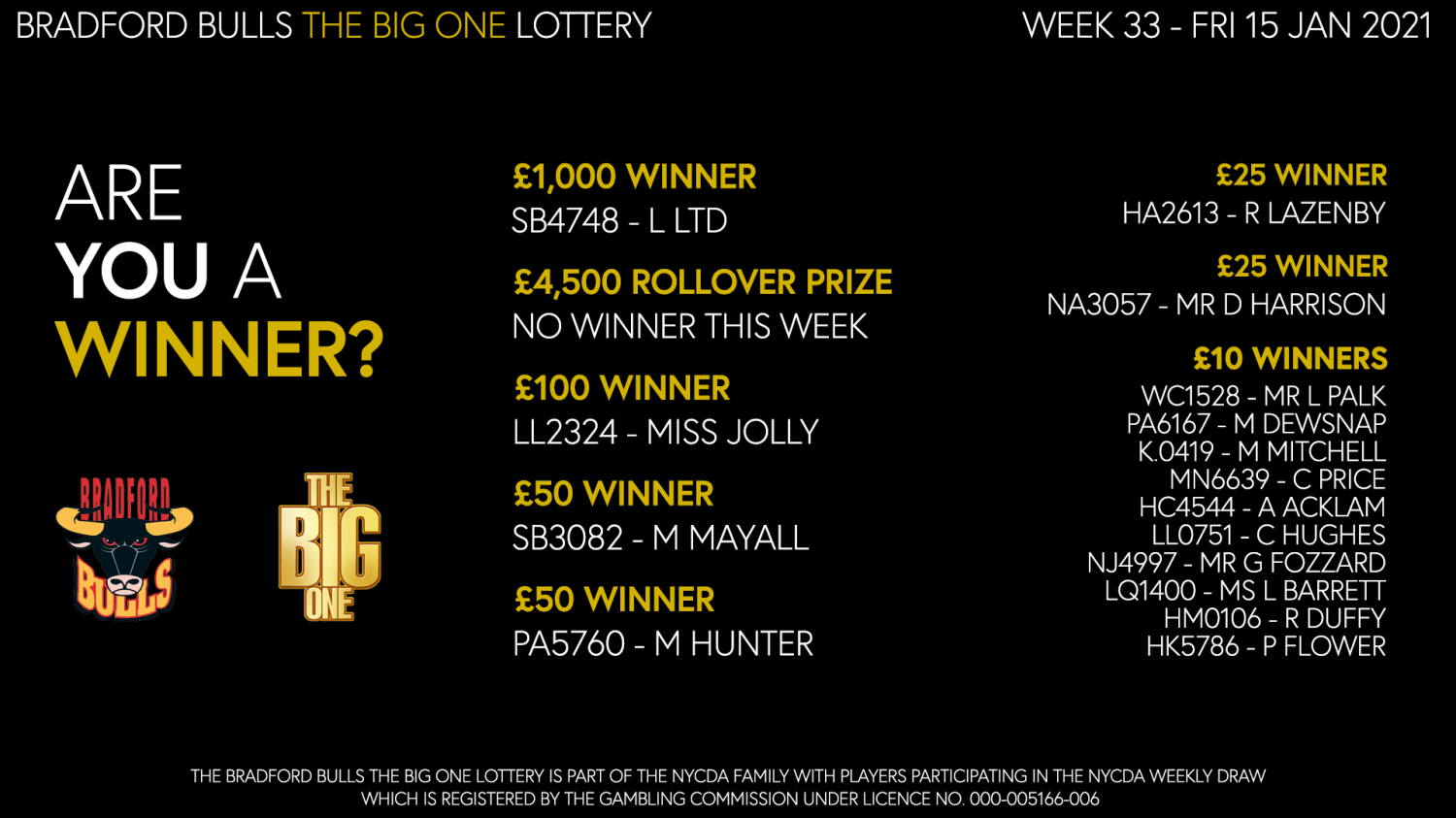 WITH bigger and better prizes on offer, are you a winner on 'The Big One' lottery?
L Ltd (SB4748) is the lucky winner of the £1,000 cash prize - with the £4,000 cash prize rolling over into next week!
Miss Jolly (LL2324) takes home £100 - with M Mayall (SB3082) and M Hunter (PA5760) each bagging £50 and R Lazenby (HA2613) and Mr D Harrison (NA3057) both winning £25 each.
Mr L Palk (WC1528), M Dewsnap (PA6167), M Mitchell (K.0419), C Price (MN6639), A Acklam (HC4544), C Hughes (LL0751), Mr G Fozzard (NJ4997), Ms L Barrett (LQ1400), R Duffy (HM0106) and P Flower (HK5786) all are winners of the £10 cash prize.
As a result of the Lockdown restrictions, the local Pub & Meal prizes have been temporarily suspended.

Are you part of The Big One lottery? By signing up, you are helping support Youth Development at the Bradford Bulls.
You could be in with a chance of winning big cash prizes from just £1 per week!
To sign up via Direct Debit, CLICK HERE - or call our Lottery Team on 0333 323 5075.