24 Dec 2020
2021 WOMEN'S SQUAD ANNOUNCED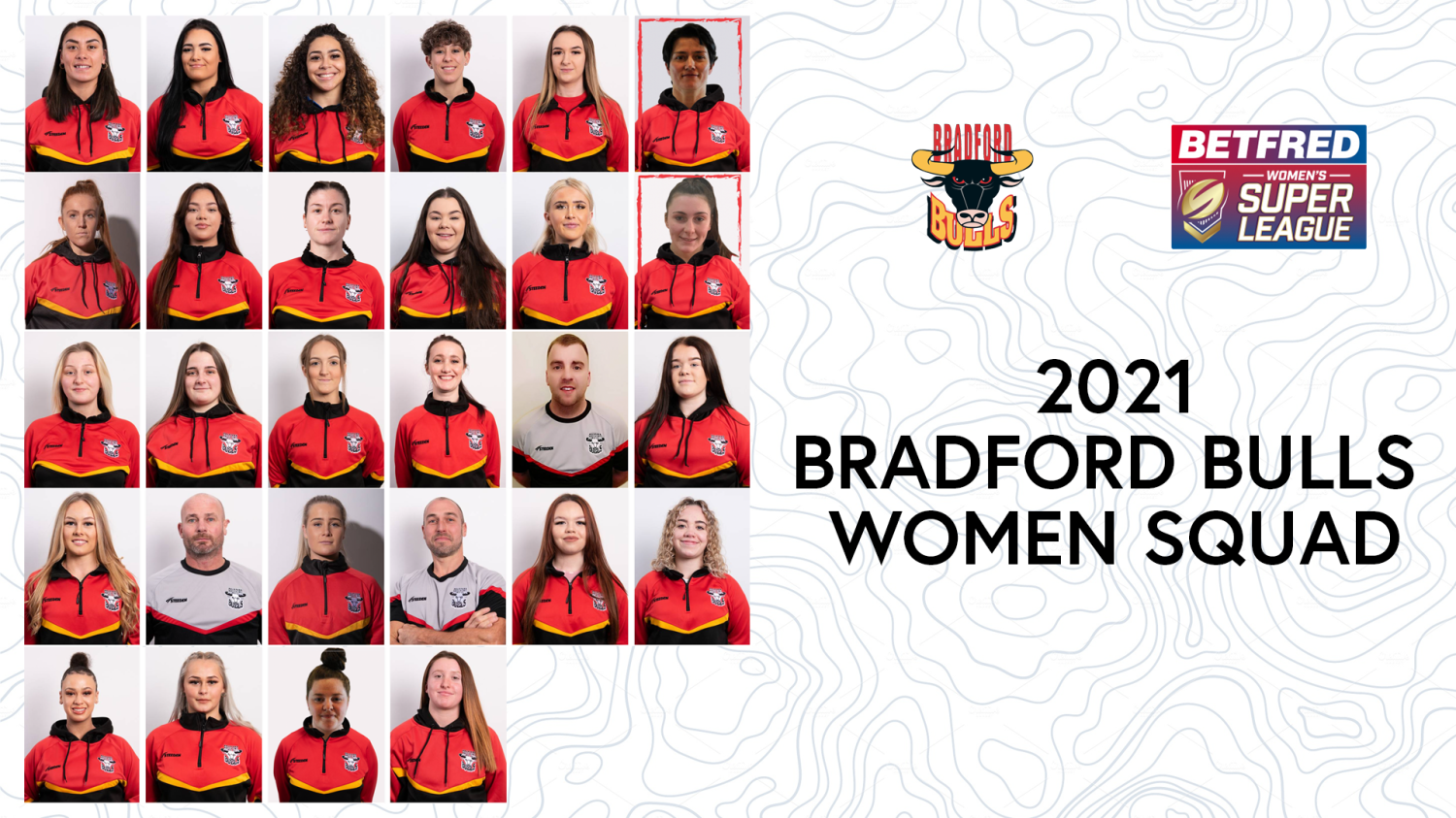 THE Bradford Bulls Women's team have been working hard in preparation for the 2021 Betfred Women's Super League season, with the team in intense pre-season preparation.
Over the past week, we have been announcing the whole Women's squad, over on our official twitter feed, with these now complete we can compile a full list of 2021 Women's squad.
A number of announcements have been made in recent weeks including new head coach Mark Seal, who has previously worked with the Bradford Bulls Women's squad - in addition to this, Christian Moorhouse and Chris Ramsden have also been appointed as assistant coaches for 2021.
For 2021, a new captaincy structure has also been announced with hooker Grace Ramsden being appointed as captain with Stacey Greenwood being handed the vice captaincy.
Below, is a full list of the 2021 Women's team for the upcoming Betfred Women's Super League season.
- Gabriella Adams – Gavet
- Bailey Alexander
- Savannah Andrade
- Danielle Bose
- Hannah Donald
- Sarah Dunn
- Alice Fiser
- Hermani Grace
- Stacey Greenwood (VC)
- Ebony Haley
- Kacy Haley
- Jess Harrap
- Angel Howey
- Evie Kilburn
- Bethany Macmillan
- Daisy Mankee
- Abigail Pinder
- Tiegan Ramsden
- Grace Ramsden (C)
- Mya Taylor
- Millie Taylor
- Adara Telemacque
- Elise Townsend
- Chloe Wainwright – Morley
- Olivia Wood