22 Dec 2020
YOUNG ADULT PRICE CATEGORY INTRODUCED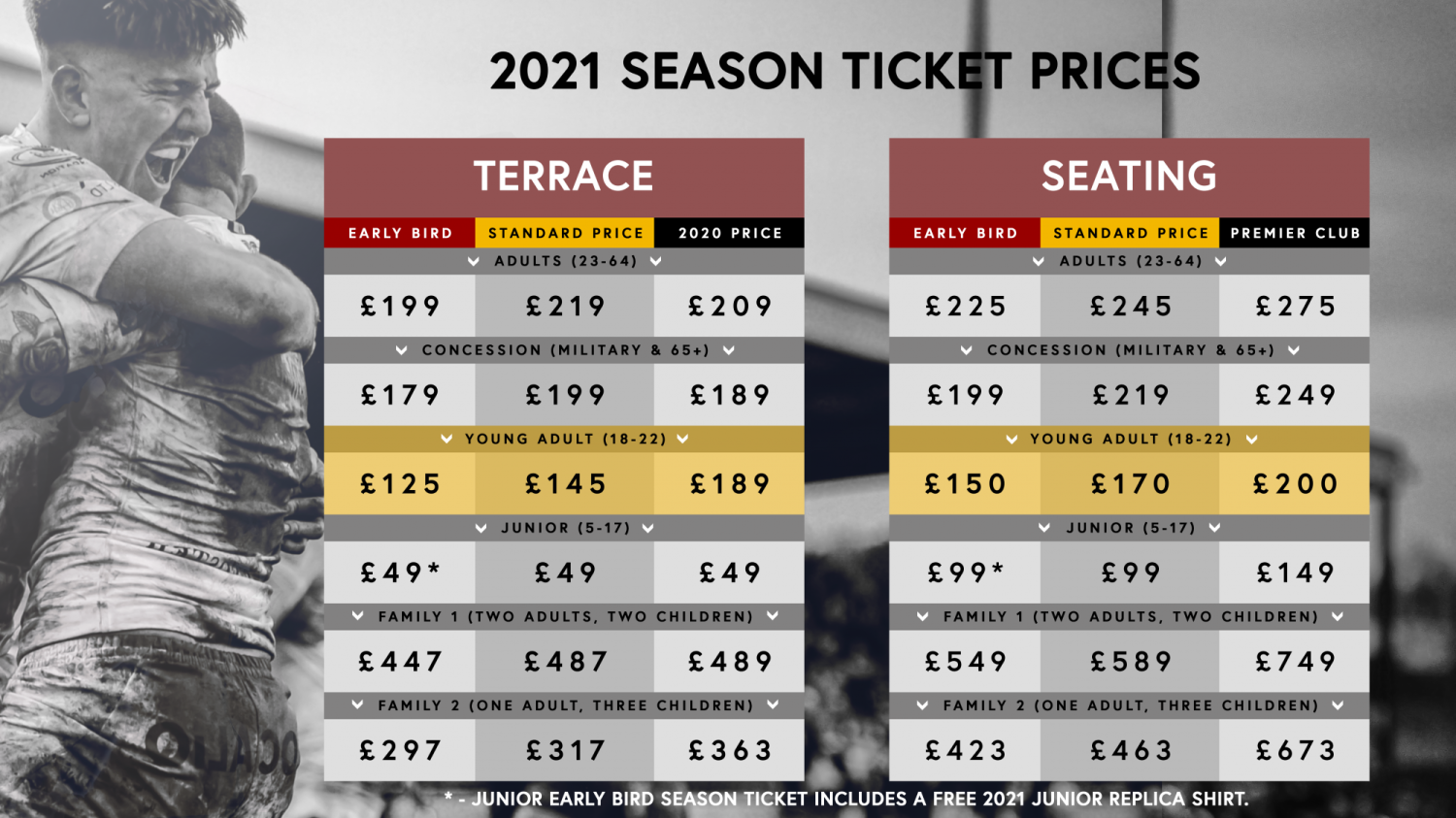 HAVING listened to feedback from supporters since we launched our 2021 Season Tickets last week - we can today announce a new, affordable 'Young Adult' price category!
If you are aged between 18 and 22, you can now purchase a 2021 Season Ticket from just £125 - which is the equivalent of £9.61 per match in a regular season.
Purchasing an Early Bird Season Ticket gives you the best chance of being in the stadium (COVID restrictions dependent) when John Kear's side take to the field for the first time in nearly a year.
"Up to 17-year-olds we have adjusted things for favourably but we introduced this for the 18-22 brackets having had discussions, we will try and help where we can, that age group is the target age group we need to attract and retain their support. They will be around this club a long time.
"We have adjusted prices for Juniors over the last 12 months to make it more favourable for them and we have recently had discussions regarding the 18-22 age bracket," said Acting Chief Executive Mark Sawyer.
"We will always try help where we can and we acknowledge that age group is the target age group we need to attract and retain.
"They will be a key part of the club's support base for many years to come so it is important we attract them to the club and the sport and look after them as we need to do all our supporters."
CLICK HERE to buy your 2021 Early Bird Season Ticket - alternatively, call us on 0333 323 5075 or visit the Team Shop.
PLEASE NOTE: The Team Shop will close Wednesday 23rd December at 2pm and re-open on Monday 4th January 2021.