26 Sep 2020
ROOKS RETURNS IN 2021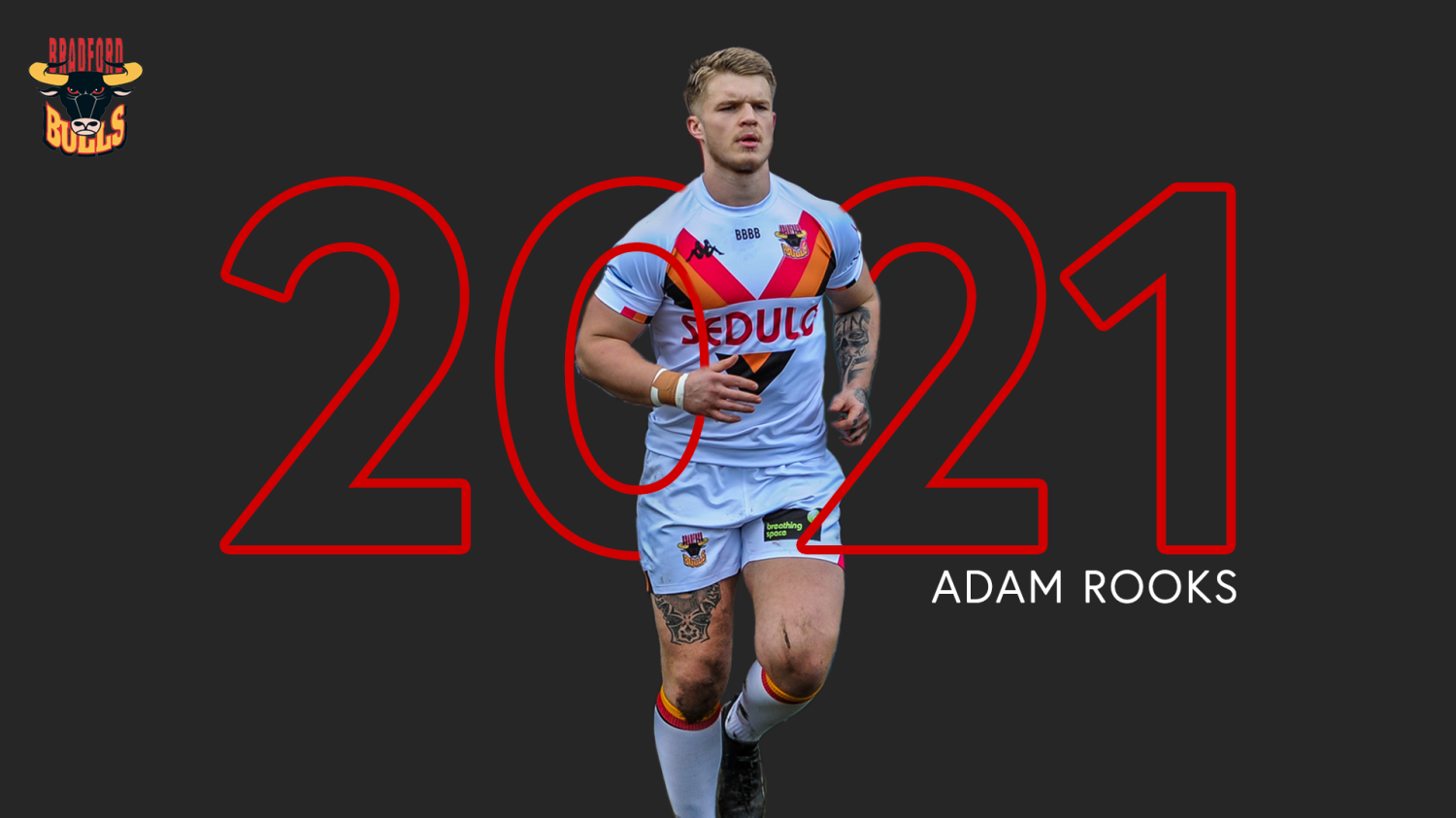 BRADFORD Bulls are delighted to announce the permanent signing of loanee Adam Rooks from Hull Kingston Rovers - for the 2021 season!
Rooks, 20, becomes the 18th player to sign on for the 2021 season - following the likes of Sam Hallas, Ebon Scurr and Matty Dawson Jones to commit his future to the club.
The young starlet, who can play in second row or centre, impressed the Bradford fans in his short spell last season, and will be looking to continue his form into the upcoming campaign.
Rooks has spoken about how the supporters were a huge factor in his decision to stay at the club, describing how he cannot wait to get back playing in front of the fans.
"The supporters are top class, they travel in their numbers to Dewsbury and really support the team, I can't wait to get back playing in front of them," said Rooks, who is sponsored by Jan Dunne.
"I am really pleased to make my stay permanent; I didn't get to show fully what I can do this season so I hopefully will be able to do that next season.
"The boys and management made me feel right at home, I said from day one this is where I wanted to be and where I wanted to play."
Bradford boss Kear has hailed the young forward's attitude - insisting Rooks showcased just what he is capable of in the early stages of 2020.
"Rooks showed in the short period he was with us he has a great attitude for a young man, and he is eager to learn, he fits in very well with the squad we have," said Kear, who is sponsored by Bradford Bulls Banter.
"We saw his attitude towards training and learning the game, which was a huge factor in our decision to tie Adam down for the upcoming season, we want faces like that in and around the dressing room.
"He works so hard in training and in games, he is wanting to put himself out there, you can't fault that from someone who isn't as experienced as some of the other lads.
"It has been rewarding for us as a club to be earning a good reputation in how we are going about our business and that reflects in the players we have been able to bring in and retain, we are doing more right than wrong and hopefully that will show out on the field in 2021."