12 Sep 2020
ENGLAND SIGNS ON FOR TWO MORE YEARS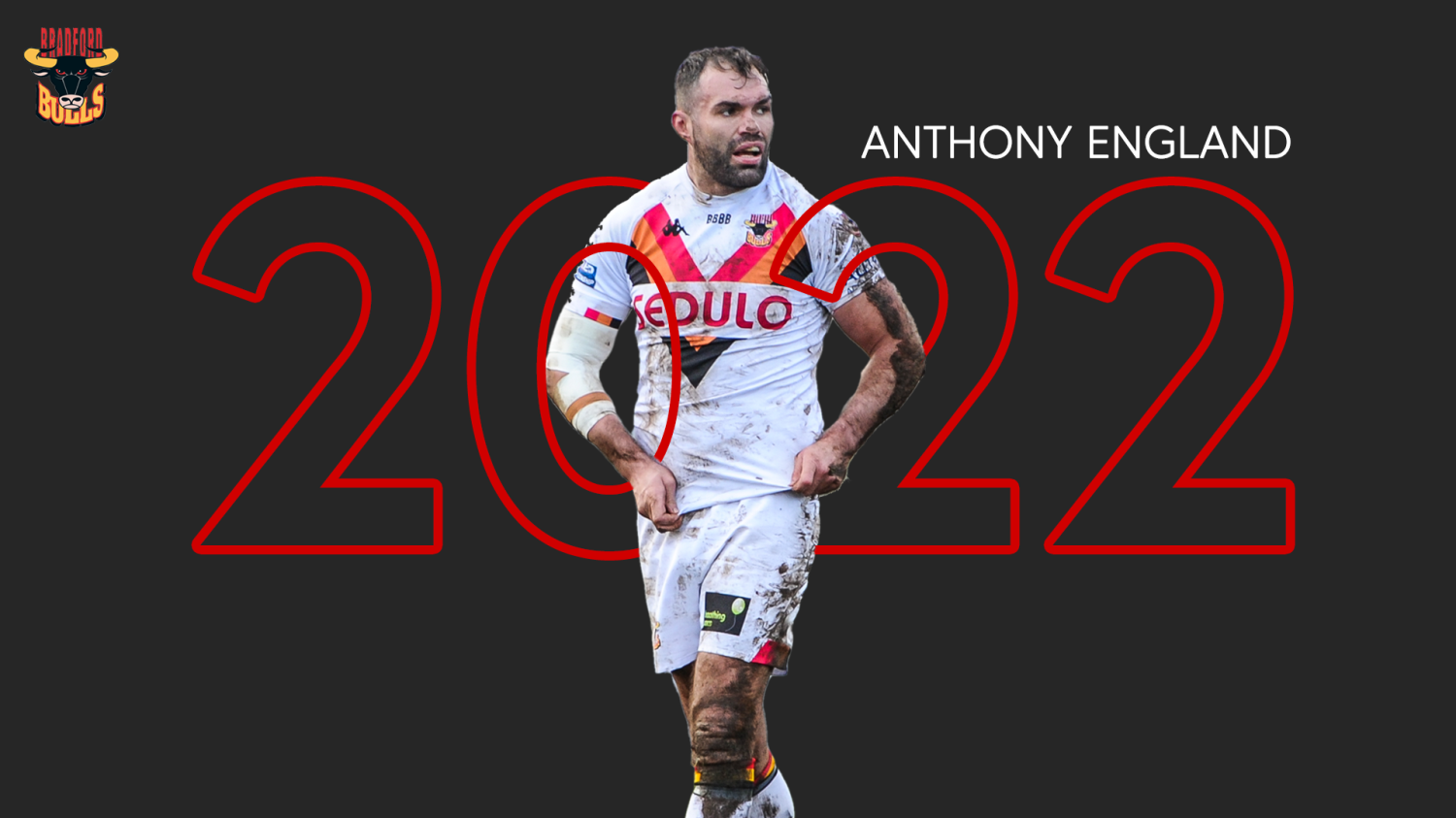 WE are delighted to announce Anthony England has signed a new two-year deal - keeping him at the club until at least the end of the 2022 season.
The powerful front-row star arrived at the club prior to the start of the 2020 season - featuring in all six first-team games prior to the season's curtailment.
The 33-year-old becomes the 16th player to sign on for the 2021 campaign - bolstering John Kear's pack that already features Steve Crossley, Ebon Scurr and Levy Nzoungou.
England insists it was an easy decision to stay - and has spoken of his excitement ahead of the 2021 season following some impressive off-season recruitment.
"Ever since I came to the club the lads and coaching staff have been great and I love it here - I would not want to be anywhere else," said England, who is sponsored by Hudson Foster.
"We have made some great new signings bringing some quality and experience into the club with the likes of Danny Brough and Aaron Murphy joining and have been able to retain some real quality we already had in our squad.
"I am delighted to be staying and the focus is now on 2021 and kicking on from where we left off this season!"
Bradford boss Kear has spoken of his delight at extending England's stay with the club - believing he sets a strong lead for all those around him.
"Everybody who saw Ingy play early season games saw he is very tough, he is no nonsense and works hard and sets a lead for the younger players around him," said Kear, who is sponsored by Bradford Bulls Banter.
"We are delighted he is staying for another two years - he benefits everyone around him, Steve Crossley is very experienced, Ingy [Anthony England] is very experienced and they lead that middle channel.
"With the likes of Doyley, Ebon Scurr and Sam Hallas etc who are still young players, they can learn a lot from the likes of Anthony and Steve and their experience will prove beneficial to us once again next year."