5 Sep 2020
DFJ EXTENDS STAY WITH NEW DEAL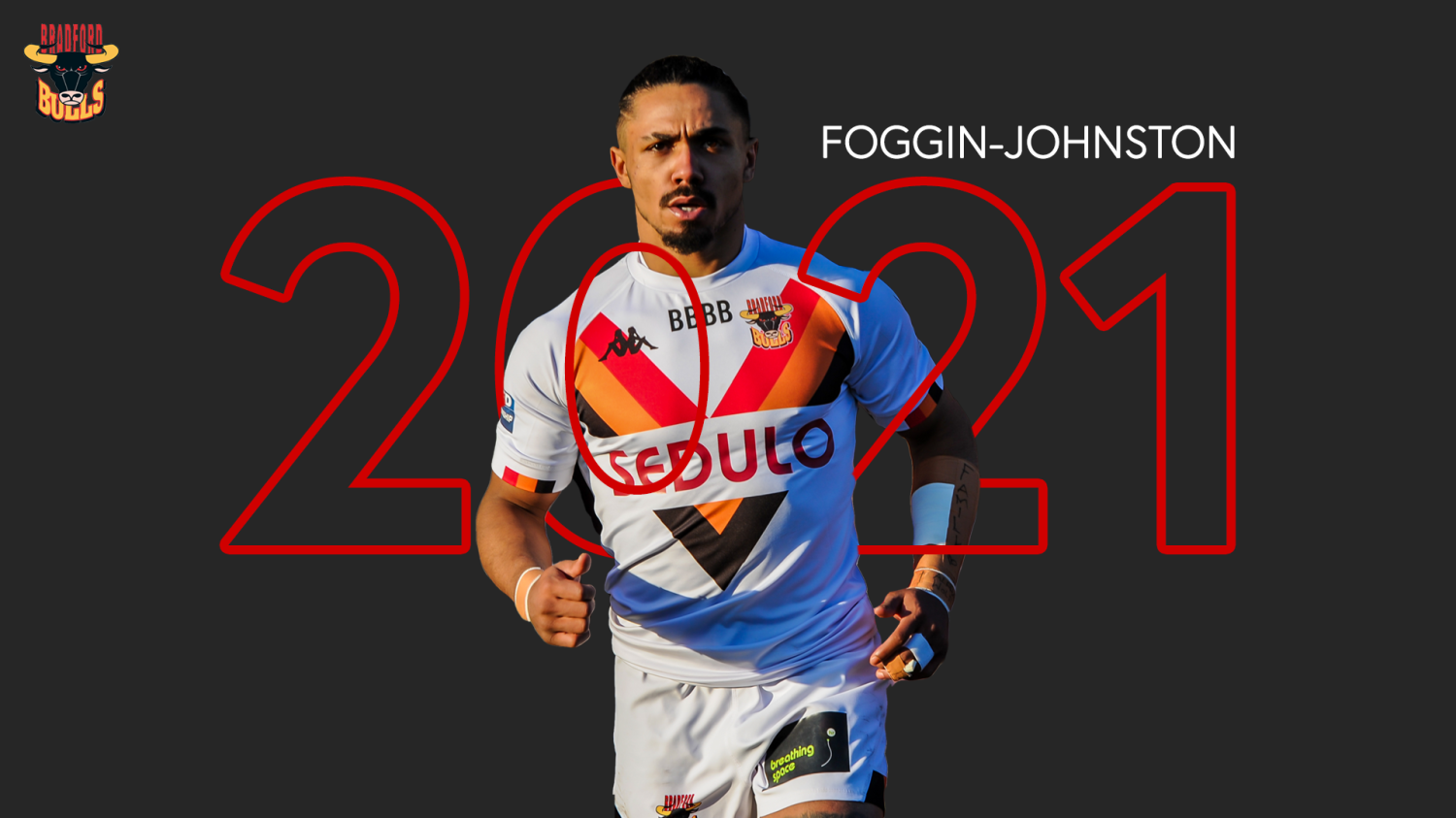 WE are delighted to announce winger David Foggin-Johnston has signed a new one-year deal - keeping him at the club until at least the end of the 2021 season!
The 24-year-old arrived at the club prior to the start of the 2020 season and featured in the club's stunning Coral Challenge Cup run that saw John Kear's side knock out Super League giants Leeds Rhinos.
Foggin-Johnston has scored 42 tries in 79 career appearances to date and becomes the 14th player to be a part of Kear's roster next term.
The winger insists it was an easy to decision to stay 'home' - and is eager to repay the faith shown in him.
"I am overwhelmed with the confidence John and Mark and the Bulls staff have in me and I cannot wait to put the jersey on again in 2021," said Foggin-Johnston, who is sponsored by Dave Green and Anne Fish.
"Bradford Bulls have become my home and I didn't want to change that – seeing what John and Mark are building at the club who would not want to be a part of it?"
"I feel I've built some great relationships with supporters, my squad and coaches and it's difficult to walk away from that when they've helped you so much."
Head coach John Kear believes the winger's 'enthusiasm and hunger' will not only pose problems for Championship defences - but for his team-mates too!
"He is a very useful option, anyone who has seen his performances in the big games against the likes of Leeds Wakefield etc, he has always been a threat carrying the ball, he is wholehearted in everything he does and we welcome his enthusiasm and hunger in 2021 to challenge the more established players in the squad," said Kear, who is sponsored by Bradford Bulls Banter.
"By signing Foggin-Johnston we are keeping all the three-quarters on their toes, by signing Dee he really is saying if you are not at your best I am at your heels ready to take your place.
"We nicknamed him the pest because he was to our defence, he is only small but has very good footwork and he is elusive so hope he can be a pest for championship defences next year."