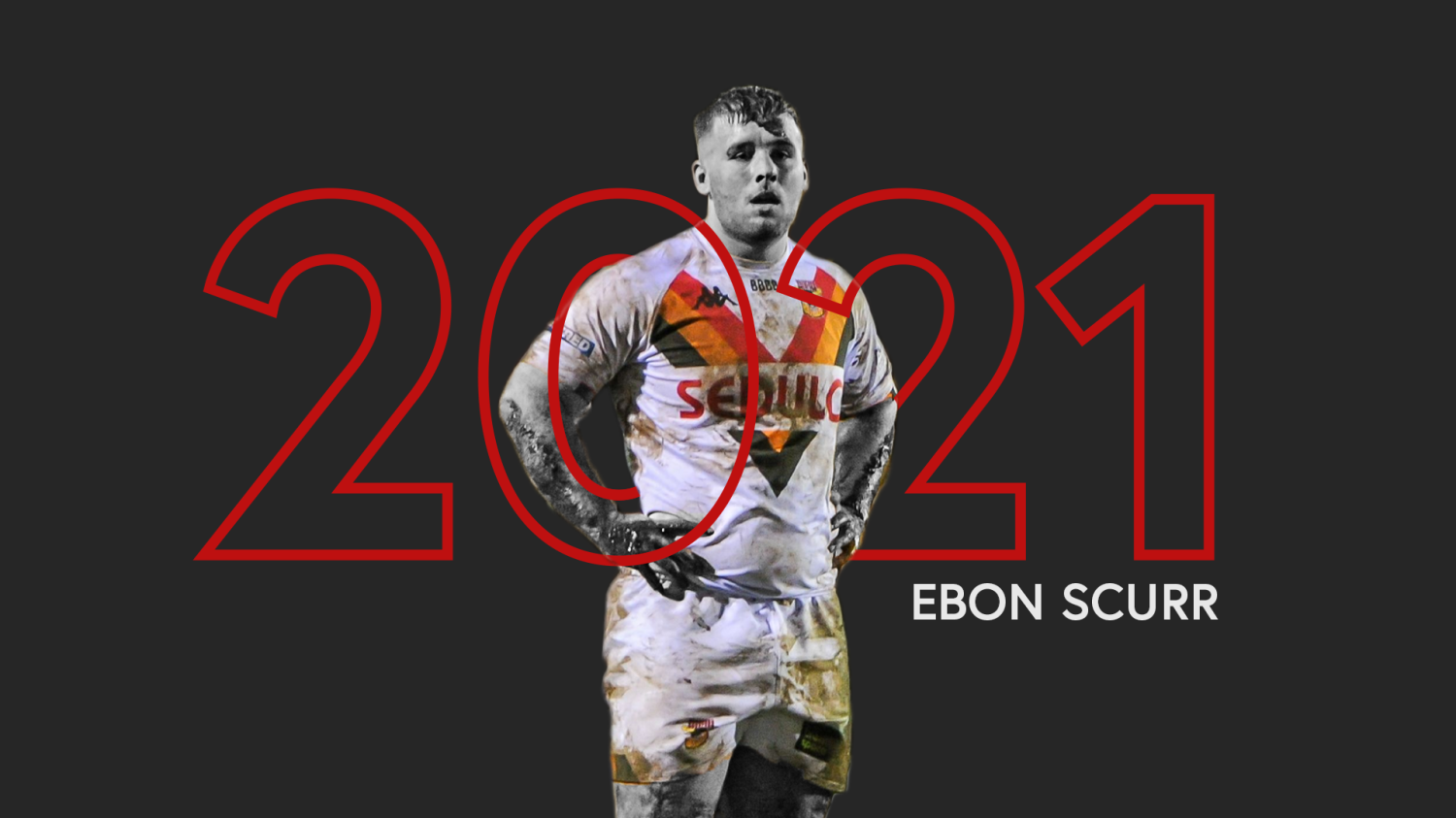 WE are delighted to announce Ebon Scurr will be a Bull in 2021 – having put pen-to-paper on a new one-year deal!
The 20-year-old Academy graduate made his debut in 2019's 1895 Cup trip to tackle Barrow Raiders – having impressed in the club's Reserve grade.
Front-row prospect Scurr was ever-present throughout 2020 prior to the season's curtailment – providing impacts off the bench for John Kear as his side started the year strongly.
The rising star insists the main factor behind his decision to sign was the direction the club is heading in under head coach Kear.
"I am really happy to have signed – the main factor behind me staying was seeing the direction the club is heading in," said Scurr, who is sponsored in memory of Sheila McCormick / Bull-Tech Solutions.
"Having spoken to John and seeing his plans for the future I wanted to be a part of it – he is the coach I want to play under.
"He has put a lot of faith in me and the other younger lads and it is great to have that trust put in you.
"I was not expecting to play so much this year but I feel like I still have a lot to improve on – playing against Castleford and Leeds in pre-season helped me get used to first team rugby.
"The atmosphere we have here and John's experience helped me and I try to learn from the likes of Anthony England and Steve Crossley who have a lot more experience.
"There are always players who try tip you off and heading into 2021 I just want to be consistently performing in the first team."
Bradford boss John Kear said it was no surprise to see Scurr's impressive form at the start of the year – insisting the hard work of all involved in the Academy set-up has once again reaped rewards.
"I am really pleased – it is very important that we strengthen our existing squad but equally as important to retain the younger players who we feel have big futures," said Kear, who is sponsored by Bradford Bulls Banter.
"In the early stages of this year Ebon demonstrated he has a big future but it was not a surprise to me how well he played, he did it week in, week out for the Academy.
"It was just a matter of if he could adjust to the physicality of week in, week out Championship rugby but anyone who watched him saw he did.
"We are really pleased to have a good player who will build into a very good one - he seized his opportunity and took it with both hands it is very exciting times for all at the club.
"We feel we have the infrastructure within our Academy to keep producing players, the easiest thing anyone could do would be to focus on the first team and forget the Academy.
"But we know we have the right structures in place and it is paying off with the talent that keeps coming from the Academy and it is another feather in the cap for all involved."