7 Aug 2020
RISING STAR PENS NEW DEAL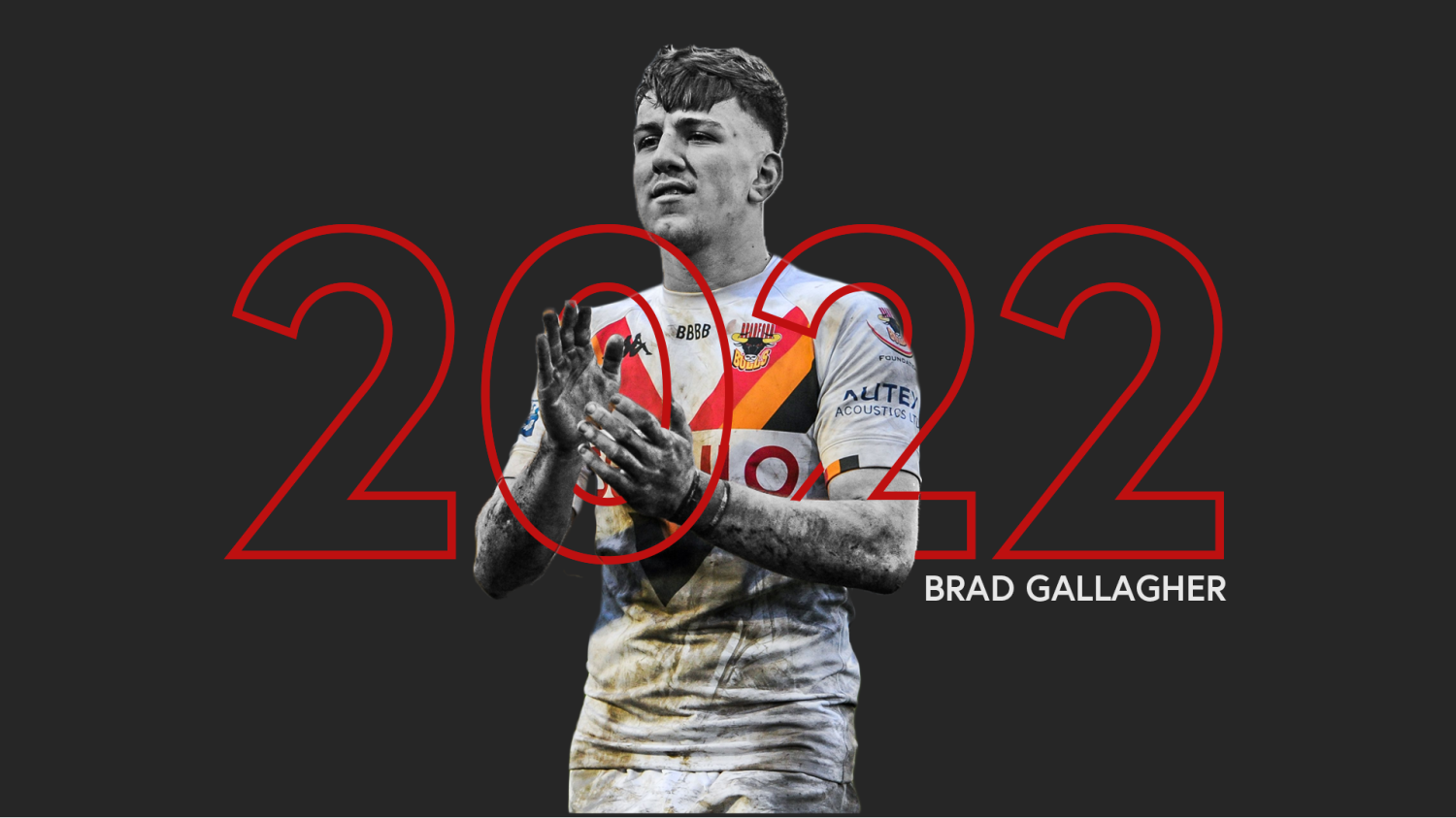 WE are delighted to announce rising star Brad Gallagher has put pen-to-paper on a new two-year deal – keeping him at the club until at least the end of 2022.
The 20-year-old back-rower made his senior debut in 2019 having impressed in the club's Academy and Reserves set-up.
Gallagher had been ever-present throughout the 2020 campaign and scored his first senior tries with a brace against Sheffield Eagles in March.
The Academy graduate has spoken of his determination to retain his place in the squad when the action resumes – hailing John Kear's influence on his progression.
"I am buzzing to have signed a new deal – signing for two years along with John [Kear], he was a massive influence on my decision," said Gallagher, sponsored by Vicki and Graeme Sharp.
"Being 20 years of age I could not ask for a better coach and playing alongside the likes of Anthony England and Danny Brough, it was the best possible environment for me.
"I sat down the last time I signed a deal and I was probably fifth choice back rower so to play against the likes of Castleford and Leeds in pre-season, I could not have asked for a better start.
"The start we had and where the season stopped gives us more of a reason to be training harder and working harder and we are all itching to get back – I want to keep my shirt.
"One of the most satisfying things about breaking into the side this year is doing it alongside the likes of Doyley [Thomas Doyle] and Ebon [Scurr], we have pushed each other to get to where we want to be.
"There are big things coming and we are not going to settle for anything less than the very top."
Bradford boss John Kear has paid tribute to the youngster – who took his opportunity to impress and has been 'exceptional'.
"I am absolutely delighted – he is a really important signing for us as a club and one of the youngsters who has emerged from the Academy into an established first team player," said Kear, who is sponsored by Bradford Bulls Banter.
"He will become a very accomplished edge back rower I have no doubt and I am even happier he has committed for two years where we can help him develop further.
"He fits the profile of what we are trying to achieve, get into Super League with some experienced players and some quality young men we are recruiting and retaining.
"We see the likes of Brad [Gallagher] developing into that standard – he has been exceptional since coming into the first team set up.
"He was given an opportunity and he has taken it – it is incredibly rewarding for the club and the Academy because he does not look out of place and that is credit to all involved.
"I just cannot wait to get back training and playing – I can assure the fans the players will be really well prepared and highly motivated."