31 Jul 2020
BROWN A BULL IN 2021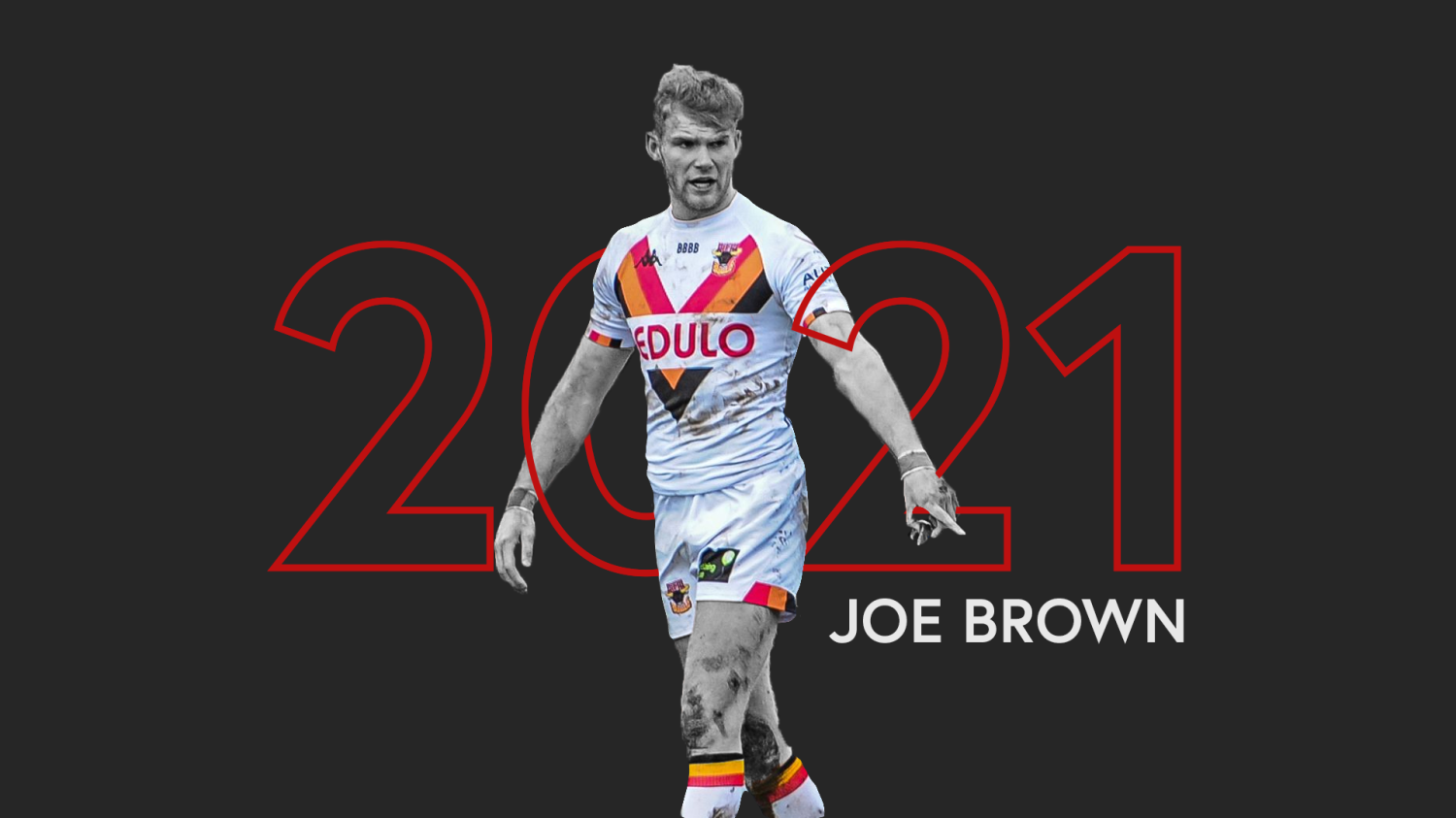 WE are delighted to announce Joe Brown has inked a new one-year deal – keeping him at the club until at least the end of the 2021 season!
A product of the Bradford Bulls Academy, supported by Bullbuilder – the versatile back returned to the Bulls from Wigan Warriors last year.

Brown was ever-present under John Kear during the 2020 Betfred Championship season – impressing in the centres and on the wing.
After enduring an interrupted return to life in the red, amber and black – the 21-year-old is keen to kick on next year.
"I am really happy to have signed – it is a bit of a dull situation not being able to play so for the club to offer me another deal is a real positive," said Brown, who is sponsored by Jennifer Bennison.
"It has been a frustrating 18 months personally not playing much due to injury and then the suspension as John [Kear] had been working really hard with me over pre-season to show me what he wants from me.
"I want to hit the ground running when we get back onto the field and have a big year in 2021 to repay John and the club's faith.
"He has put a really good squad together that has bought into what he believes in – some of the lads like me were here when the club hit rock bottom so to see how they developed has been really positive.
"John is building something special and we all want to be a part of it – this is the best situation the club's been in since I have been at the club.
"The fans are huge for us and they really do give us that extra push when we need it – we need them again in 2021, it will be a massive year for us."
The Bradford boss hailed Brown's character – insisting the Bulls faithful will be seeing the best of the back in years to come.
"We are delighted Joe has signed for another year – he is another young man with his best years in front of him," said Kear, who is sponsored by Bradford Bulls Banter.
"He covers all the positions from 1 to 6 so his utility value is great and he has a good character which is important to what we are trying to build at the club.
"From the squad we are building we are looking at recruiting very experienced players who can help get us into Super League which is our ultimate goal.
"The others are younger players who we feel will adapt and become Super League level and I am pleased with how the squad is shaping up so far."