10 Jul 2020
VICE CAPTAIN HALLAS PENS NEW DEAL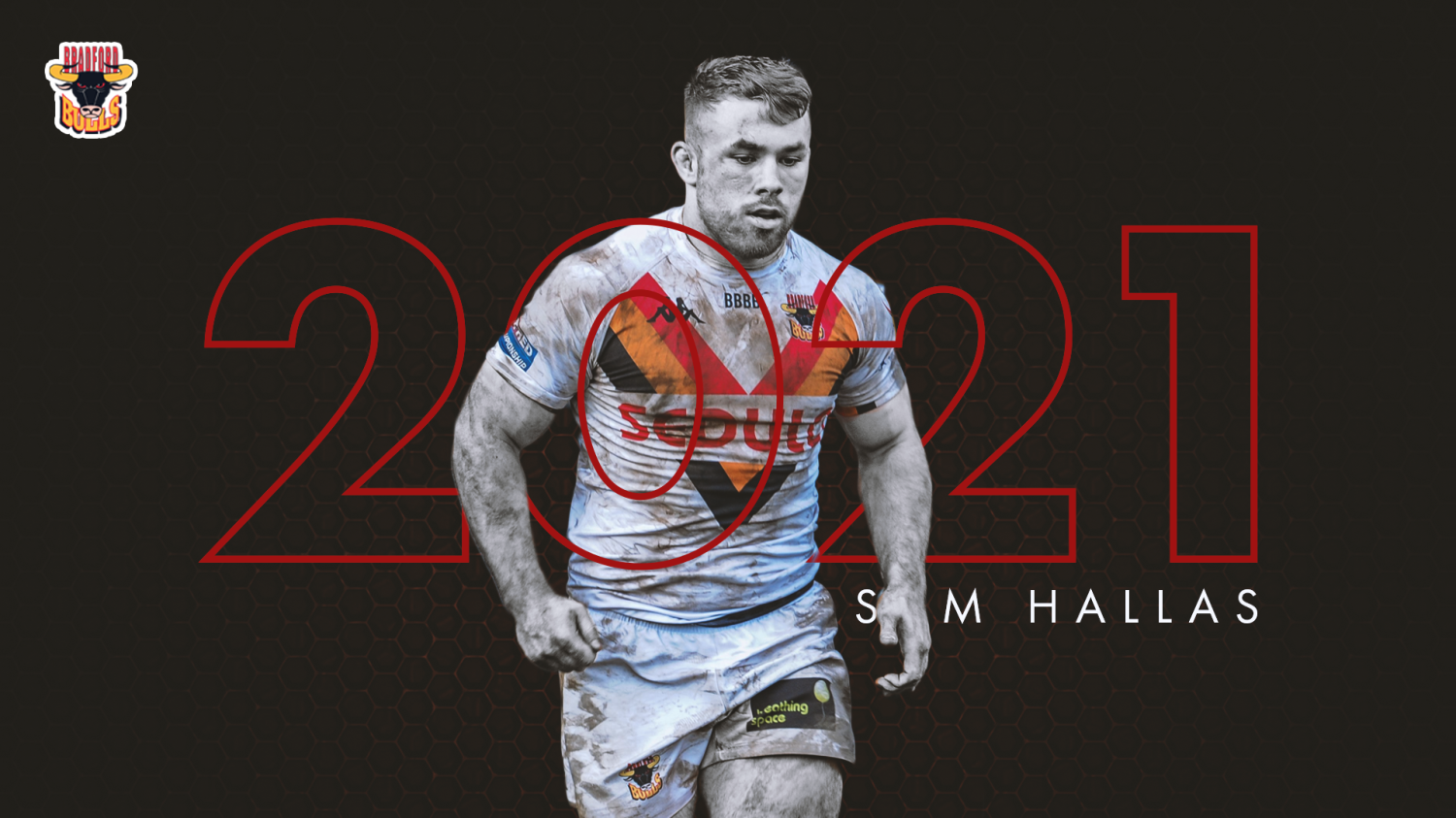 WE are delighted to announce vice-captain Sam Hallas has put pen-to-paper on a new one-year deal – meaning he will be a Bull until at least the end of the 2021 season.
The 23-year-old has become a cult hero amongst Bulls fans since his arrival in 2017 and has been ever-present so far this year.
Hallas was awarded the vice-captaincy prior to the start of the 2020 season and won three ASN Doors Hitman of the Week awards in a row, as voted by the Bradford Bulls supporters.
The boyhood Bradford fan is entering his fifth year in the red, amber and black and is excited at how the club is building.
"I am really pleased to have signed – it is nice to have that security I can carry on doing what I love at a club I love in Bradford," said Hallas, who is sponsored by Bradford Bulls Supporters Group / Q Gardens.
"Look at how the club is building, retaining John [Kear] and signing someone like Danny Brough are massive coups and really sets the club's stall out.
"Before the season was halted we were cooking on gas and if we can turn those slight losses into wins we can really push on and move towards where we want to be."
Bradford boss John Kear has spoken of his delight at Hallas extending his stay – believing he will prove integral to the club's aspirations of pushing for promotion.
"Having Steve Crossley on board already for 2021 we wanted our second-in-command to stay and be signing from the same hymn sheet and we are delighted he has decided to stay," said Kear, who is sponsored by Bradford Bulls Banter.
"He adds a lot to the side with his character, enthusiasm and given the new rules being implemented – they are ideal for a player of Sam's ilk who can do long minutes.
"If you had 17 Sam Hallas' you would not go far wrong and it is another statement of intent for the rest of this year and for 2021."
Stay tuned for the full, exclusive interview with your vice-captain following his renewal, next week…
The club would like to thank fans and sponsors alike for their continued support during these unprecedented times.