23 Mar 2020
CLUB UPDATE - TEAM SHOP AND OFFICES CLOSED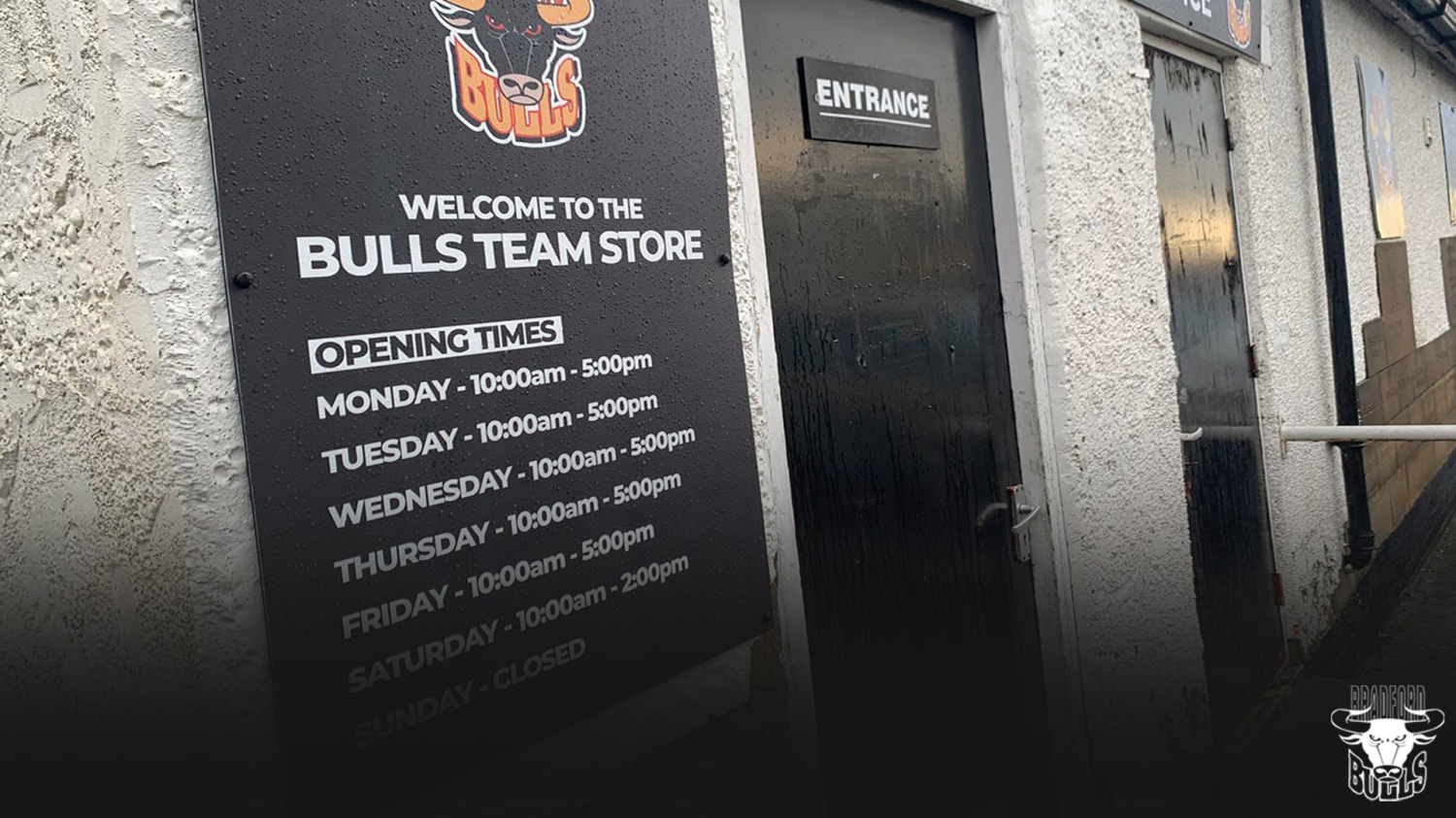 FOLLOWING the Government's advice regarding the COVID-19 outbreak, our Team Shop and Staff Offices are closed until further notice.
We are still accepting orders through our Online Shop and orders will be processed and posted once a week during the temporary lockdown.
Services such as 'Ask The Bulls' are also closed, if you need to contact the club you can email info@bradfordbulls.co.uk or call 0333 323 5075.
Our weekly Lottery, 'The Big One', is still running in the interim however we are advising all members to set up a cashless payment process - via Direct Debit or Standing Order.
To buy from the Team Shop online, CLICK HERE.
The Big One is a weekly lottery for anyone above the age of 16, with a variety of prizes available and is a great way to support the Bradford Bulls Academy and youth development.
The easiest way to do this is by setting up a debit card payment schedule with us – a Continuous Payment Authority (CPA) which can be amended or cancelled at any time.
Alternatively, you can set up a Standing Order from your bank account or send a cheque in the post.
To find out more, please contact Jane Walsh in the Lottery Department on 0333 323 5075, Option 3 - where calls will be diverted.
Address to send cheques to is:
Jane Walsh, Lottery Office, Bradford Bulls, Odsal Stadium, BD6 1BS.
We thank you for your support and patience throughout these testing times.
Our main concern is the welfare of our players, staff and you – our loyal supporters.
Take care and listen to the advice throughout this period – we wish you all the best throughout this tough time and you are in our thoughts, we will get through this together.
If you are struggling throughout these difficult times, the Bradford Bulls' Foundation's chaplain Warren Evans will be on hand to help offer support and advice on 0800 181 4051.
In light of these exceptional circumstances, Mark Sawyer has stepped up into the role of Acting Chief Executive of the club.