18 Mar 2020
ASK THE BULLS - MORE QUESTIONS ANSWERED!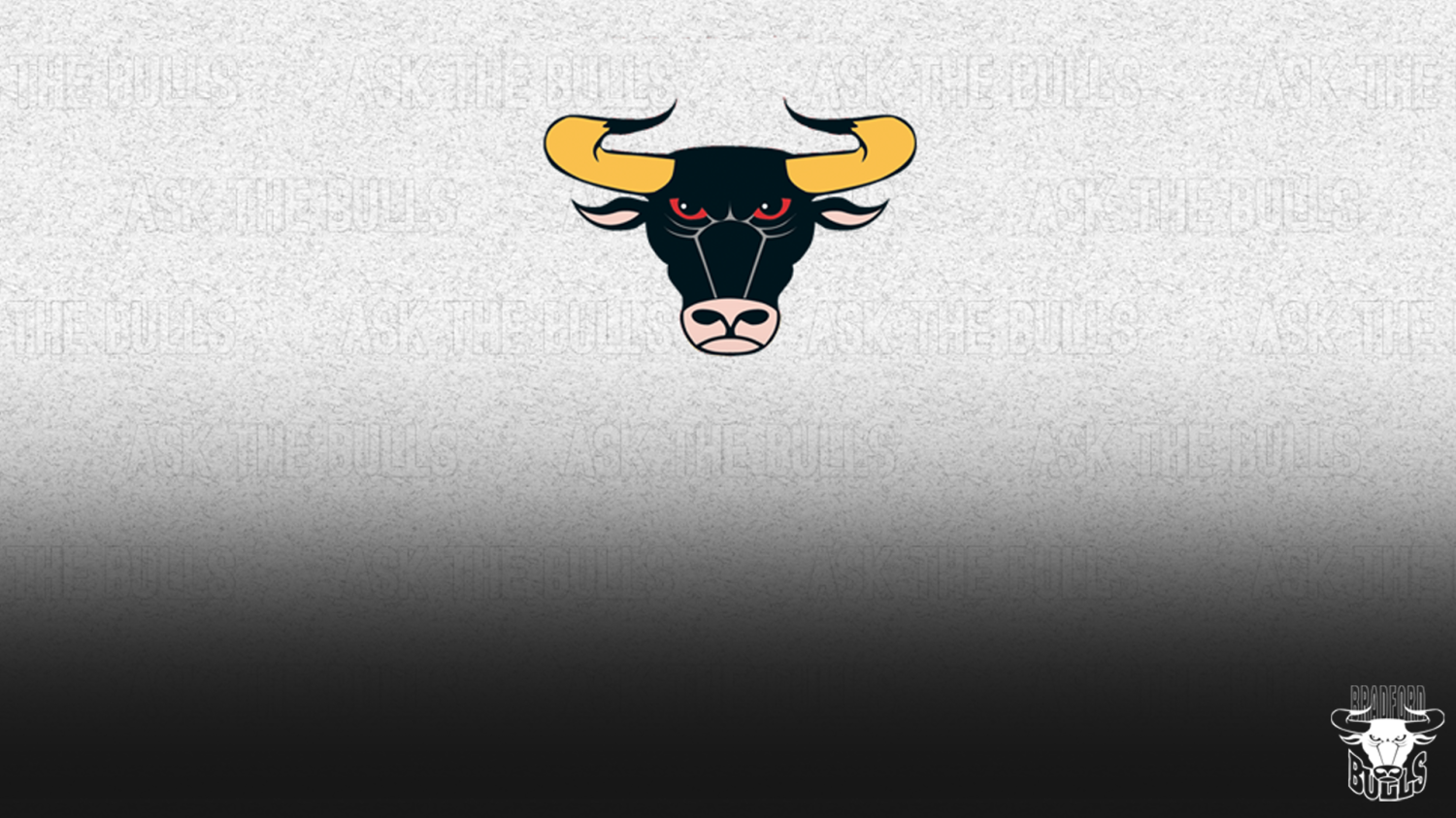 THE latest round of questions submitted to 'Ask The Bulls' have been answered - here is a round up of what you have been wanting to know...
Q: Hi there
There is still one academy player (Aaron Brook) listed on the website as being 50 years old. I've emailed you a few times on this subject, but this will be the last time (I'm sure you'll be thrilled to hear?).
Sometimes you just have to admit defeat.
Apart from not wanting the club to look foolish, it's not really anything to do with me but I'm sure the player and his family would like it correcting.
We have another player (Daniel McGrath), listed as 19 years old but included in the under 18s. Is there a dispensation to play one or more over age players in an age limited squad, as there is in football?
Kind regards
A: Aaron now has the correct date of birth and has been signed to our Academy squad.
Daniel is indeed 19 years old and his birthday fell within the 12-month banding that enables him to feature for the Under-18s, there are cut off points for when someone is too old/still young enough to feature for the age groups.
Many Thanks
The Bulls
Q: Can somebody explain the logic of 4 hookers???
Unlike other positions, particularly half backs, we have no cover, unless of course selling another good young player!
Unbelievable.
A: Danny is a utility player like Sam Hallas, so both can play in a different position if required. With us having a slimmer squad than last year, John saw that he was available and, given his quality, wanted to recruit him to add some depth. John is always looking to strengthen the squad where he feels necessary and if the right player at the right price becomes available we will be interested. The emergence of Matthew Race and Harry Shackleton has also provided food for thought regarding cover at half-back, but again if John wants a player we will support his judgement.
Many Thanks
The Bulls
Q: Hi
Will there be any home shirts available to buy at Dewsbury on Sunday please?
Thanks
A: Sorry we were not able to reply soon enough.
We anticipate there should be a limited number available to buy at every home match depending on stock levels
Many Thanks
The Bulls
Q: Hi there
Any chance of an update on the injured players please? I'm thinking of the following:
Connor Farrell
Sam Barlow
Dan Waite-Pullman
Greg Johnson
I'm not sure if anyone else is injured. I've not seen anything.
Is there any news about Liam Kirks head injury assessment yet?
Kind regards
A: We apologise for the delayed response, we do try reply within 3 days where possible
As per John Kear's press conference on Sunday, Dan Waite-Pullan is awaiting surgery on his patella tendon and he doesn't expect him to feature again this season.
Also from Sunday, John told the media Greg felt his quad when warming up and given he'd missed previous games with this injury he missed Sunday to avoid aggravating the damage.
Liam Kirk is awaiting an appointment with a specialist as he has had two concussions within 12 months, we won't know more until next week but they have 8 days unable to play as per the Return to Play protocol.
Sam Barlow could be available within the next couple of weeks, and Connor Farrell is stepping up his rehab and when there's news regarding a return date I am sure John will mention it in his press conferences ?
Many Thanks
The Bulls
Q: Good morning,
I'm hoping you can guide me on the process for obtain the free replica shirt that my son is entitled to having purchased a season ticket.
I went to the club shop yesterday to collect my shirt that was ordered and when I asked about getting the shirt for my son I was told that the deadline had been missed and so he doesn't qualify for one.
It is my understanding that all junior season holders would qualify for a free shirt. I understand that with the situation surrounding the shirts I may need to order one which I am willing to do however the staff in the shop seemed to be unaware of the offer.
Please can you shed some light on this.
Kind regards
A: The Junior Shirt offer applied to Early Bird Season Ticket holders and the Early Bird deadline was December 2nd. If you purchased the Season Ticket after this deadline then unfortunately it does not include a free shirt.
If you have any further questions please do not hesitate to ask.
Many Thanks
The Bulls

Correspondents are respectfully reminded that the Ask the Bulls service is intended to provide supporters with the opportunity to enquire about club decisions, issues, policies and general matters of interest, within the limits of commercial confidentiality and any individuals privacy. We are not in a position to comment about the private circumstances of anyone associated with the club, in whatever capacity, and we repeat our policy that the club will not respond to any correspondence containing foul, abusive or libellous content.
If you would like to ask a question to our Board of Directors, email askthebulls@bradfordbulls.co.uk and we will endeavour to reply within 2-3 working days.