14 Feb 2020
SPECIAL GUEST TO PRESENT MATCH BALL ON SUNDAY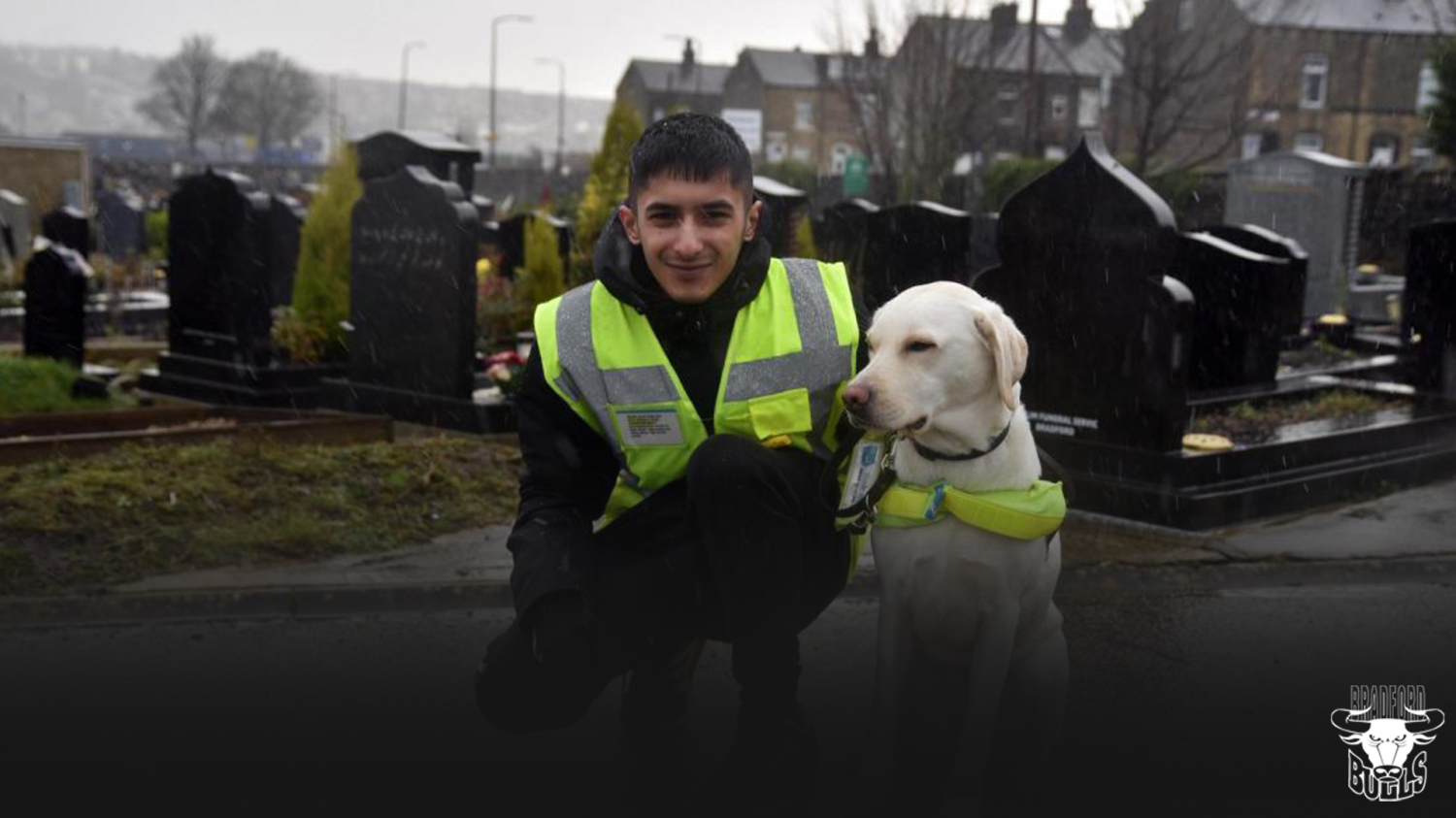 MEET the inspirational Yasar Atta - who will present the Match Ball to Sunday's referee Matt Rossleigh ahead of kick-off having been invited as a special guest by the club's Board of Directors.
Yassar - assisted by his Guide Dog - will be present alongside his family at the Tetley's Stadium as Bradford face Featherstone from 3:00pm on Sunday.
The 22-year-old was diagnoised with Leber's Hereditary Optic Neuropathy - which resulted in him losing his sight by the age of 14 - which has seen him suffer from harrassment and bullying in recent years.
In 2015, Yassar was chosen as the face of a national campaign highlighting the achievements of people with visual impairments - showing they can still live fulfilled, happy lives and he was also part of a special film produced called 'I Can Belong'.
Bradford Bulls Director Mark Kilgallon said:
"It is an honour for us to welcome such an inspirational young man and his family to the Tetley's Stadium on Sunday."
"As soon as we heard of Yassar's story and the cruel bullying and harrassment he has suffered we want to offer him a memorable afternoon as a key figure in one of our highlight fixtures of the year."
"The Bradford Bulls are proud to be an all-inclusive club and we will always have a place for people like Yassar."
"I am sure the Bulls supporters will rally behind him and show some incredible support as he walks out on Sunday."