12 Feb 2020
ASK THE BULLS - MORE QUESTIONS ANSWERED!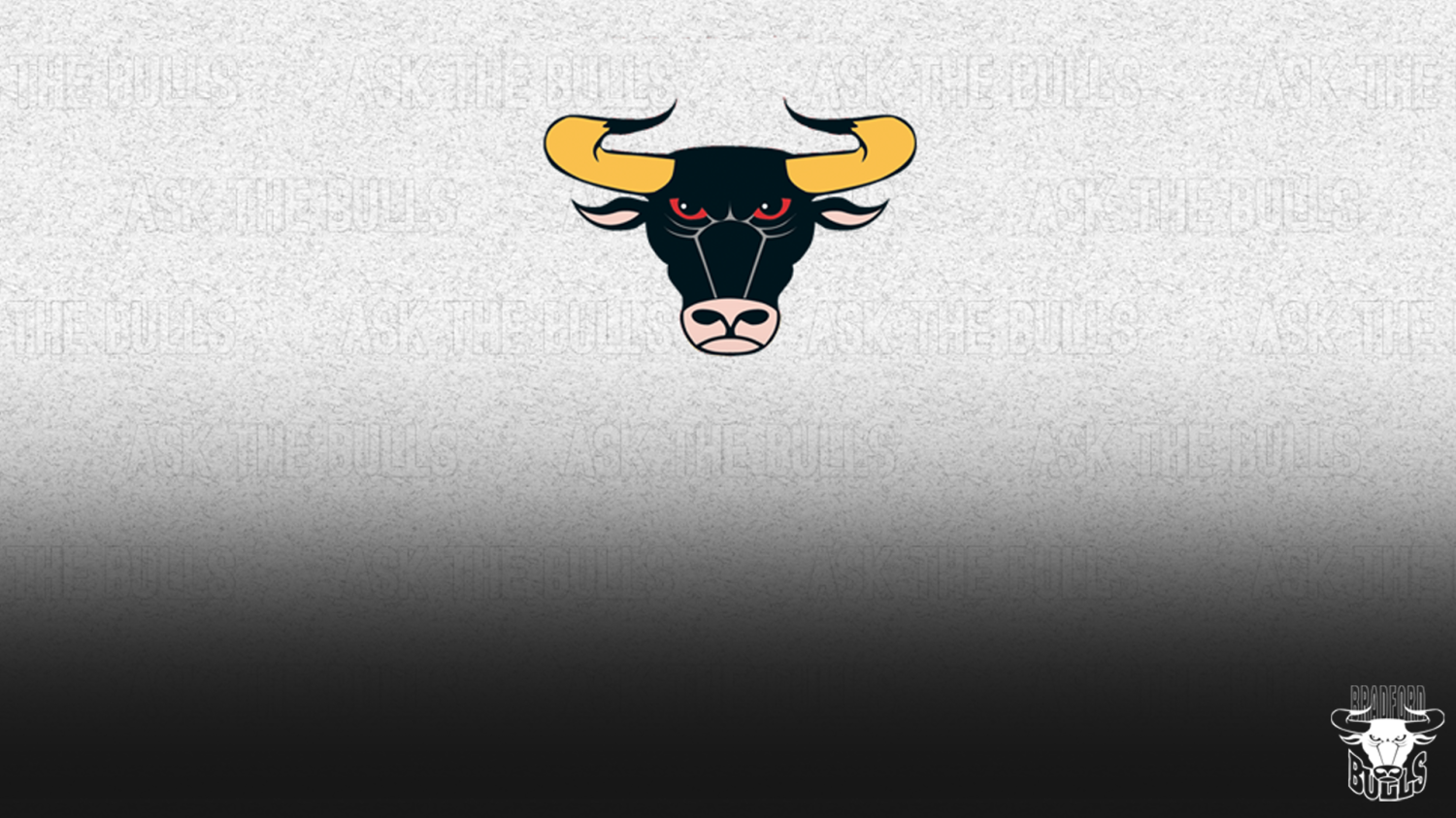 THE latest round of questions submitted to 'Ask The Bulls' have been answered - here is a round up of what you have been wanting to know...
Q: Hi firstly I would like to thank everyone involved in rescuing our club. I enjoyed the game against London despite the result, the team showed plenty of effort against a vastly more experienced team. I just think we were missing a player who could do something out of the ordinary, apart from that the young team played with plenty of determination and enthusiasm. I would like you to pass on my thanks to the stewards at Dewsbury who were only too happy to help. Lastly I was sat in the North stand and I noticed there to seemed to be a lack of toilet facilities.
Kind Regards
A: Thanks for your kind words. We have been overwhelmed by the support shown by our fantastic fans and we are doing our upmost to turn around the fortunes of this great club. We are pleased you enjoyed the performance against London and we agree there were some great signs that fill us with confidence moving forward.
We will certainly pass on your gratitude to the stewards. We want to provide our supporters with the best possible experience when attending our fixtures. As things stand, there are toilets at both ends of the stand which are accessible from the seating... So we hope this does not cause any issues moving forward.
Many Thanks
The Bulls
Q: Are you going to be giving your women's team season tickets again this year ?
A: Yes the same number will be distributed, as per previous years.
Many Thanks
The Bulls
Q: Hi. Could you tell me why the women's fixtures aren't on the website when all the men's teams are?
Thanks
A: The Women's fixtures are now on the website. We were unaware of any issue regarding the upload of their fixtures but this has since been rectified.
Many Thanks
The Bulls
Q: Hi is there any way on full match replays on youtube leaving the score off it as I dont like to know the score before watching
Thanks
A: We will certainly take this into consideration, as we do with all the feedback we get from our loyal supporters.
Many Thanks
The Bulls
Q: I believe the Toulouse away will be on a Wednesday, if this is correct , why?
A: The fixture is on Saturday 2nd May, 6pm kick off.
Many Thanks
The Bulls
Q: Hi Bulls Family, After the Disappointment of not been able to park in my reserved parking space at the last home match Will it be sorted out for Our game at home with Featherstone,
Also will the away supporters at our home games be allocated on the open terrace behind the goals as our loyal supporters have endured years of getting wet at Odsal Most would agree it is great to be able to stand under cover and create the Atmosphere as they did against London.
Also anyone staying away or not buying a season ticket you do not know what your are missing The Bulls play We follow. COME ON YOU BULLS !!!!!!
A: Sorry to hear about this. We have reviewed our Matchday Operations/Teething Problems from our first fixture at Dewsbury and are confident these issues will not arise again. As things stand, there is no segregation in place... However this is something we are also reviewing and taking supporter feedback on board.
Thank you for your support this year. We have been overwhelmed by the level of support the fans have given.
Many Thanks
The Bulls
Q: As the match at Bootham Crescent yesterday was postponed what chance is there that the re-arranged fixture will be at their new stadium? The York local press said they were hoping to start there on 8th February. Regards
A: All we know at this stage is the provisional date, June 7th, for the rearranged fixture. We have not yet had confirmation that this will be at their new stadium... But as soon as York know let us know for definite, we will be in touch.
Many Thanks
The Bulls
Q: Why was this not posted onto web site? Luckily a friend phoned me and then I heard it on radio. I do not use a mobile phone, I know I am a dinosaur.
Cheers
A: We were having issues related to uploading onto the website on Sunday, which we assume was caused by Storm Ciara... So, we put the message out across Social Media platforms. We appreciate this is not ideal and will look to find another way of communicating moving forward.
Many Thanks
The Bulls
Q: Hi,
I bought tickets for the York game yesterday, with it being called off I assume you are offering refunds.
I know a new date has been announced but I will be on holiday.
Regards
Loyal Bulls supporter
A: Thanks for your email.
Yes we are offering refunds to anyone who won't be able to attend the rearranged fixture... They are available in the shop or over the phone dependant on how you purchased the tickets.
Many Thanks
The Bulls
Q: Why did it take so long to cancel the York game? It was obvious from 7am that there would be no games played. Pitch inspection at 10.30 but it was 11.20 before we heard the decision.
A: The inspection was conducted by York's Ground Safety Officer alongside an official from the RFL, so we had no control over when the inspection took place. They did a thorough investigation of the venue, the pitch and any potential issues that posed a risk to supporters' safety within the ground. This takes time so they can accurately establish whether the game can take place or not. We appreciate this could have caused inconvenience, but we have no control over the matter and trust the findings of York's Ground Safety Officer and the RFL that it was unsafe for the game to take place.
Many Thanks
The Bulls