17 Jan 2020
QUINTET POISED FOR DEBUT IN DEWSBURY CLASH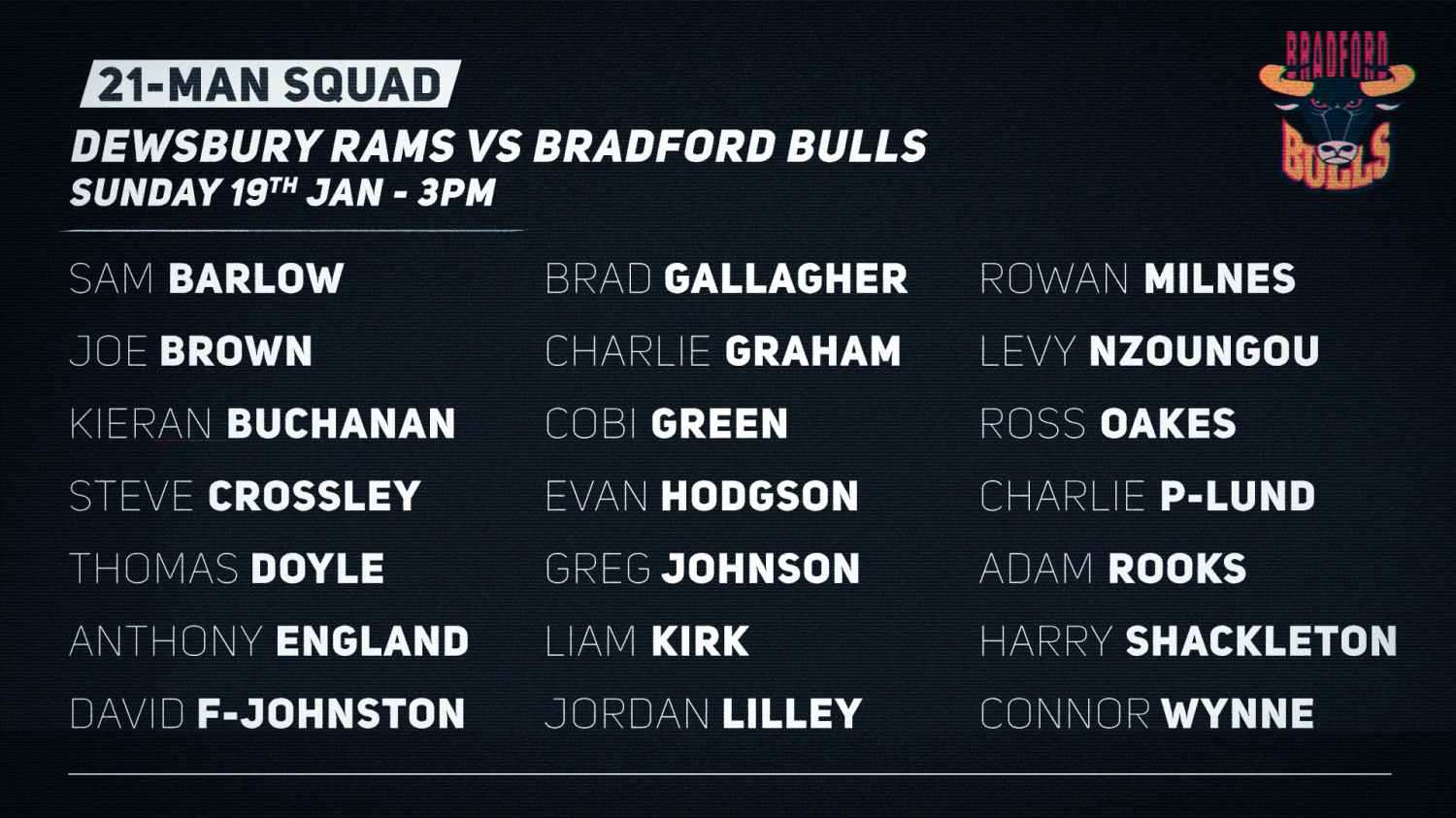 LEVY Nzoungou is poised to make his first appearance in Bradford colours – having been named in John Kear's 21-man squad for the fourth fixture of our pre-season campaign.
The powerful front-row talent joins four Hull FC stars – who feature on dual-registration terms – as potential debutants as Kear's side step up their preparations for the 2020 Betfred Championship season.
21-Man Squad vs Dewsbury Rams (A)
Sam Barlow – Sponsored by Captain Hornblower, Carol and Tony
Joe Brown – Sponsored by Jennifer Bennison
Kieran Buchanan
Steve Crossley – Sponsored by The Top House
Thomas Doyle – Sponsored by Mary-Jo Daly
Anthony England – Sponsored by Hudson Foster
David Foggin-Johnston – Sponsored by Dave Green & Anne Fish
Bradley Gallagher – Sponsored by Vicki & Graeme Sharp
Charlie Graham
Cobi Green – Available For Sponsorship
Evan Hodgson – Sponsored by The Monro Family
Greg Johnson – Sponsored by Ruth Rider, Darren & Gareth Rider-Smith
Liam Kirk – Sponsored by Fab-Tek Installations
Jordan Lilley – Sponsored by 39 Steps Consulting
Rowan Milnes – Sponsored by 39 Steps Consulting
Levy Nzoungou – Sponsored by BMG
Ross Oakes – Sponsored by Geoff and Maureen Hammond
Charlie Patterson-Lund
Adam Rooks – Sponsored by Jan Dunne
Harry Shackleton – Sponsored by Graeme Smith
Connor Wynne
CLICK HERE to purchase your ticket – alternatively, call us on 0333 323 5075 or visit the Team Shop.
Bradford Bulls Team Shop Opening Hours
Monday to Friday (10:00-17:00)
Saturday (10:00-14:00)
Sunday (CLOSED)