17 Jan 2020
ASK THE BULLS - MORE QUESTIONS ANSWERED!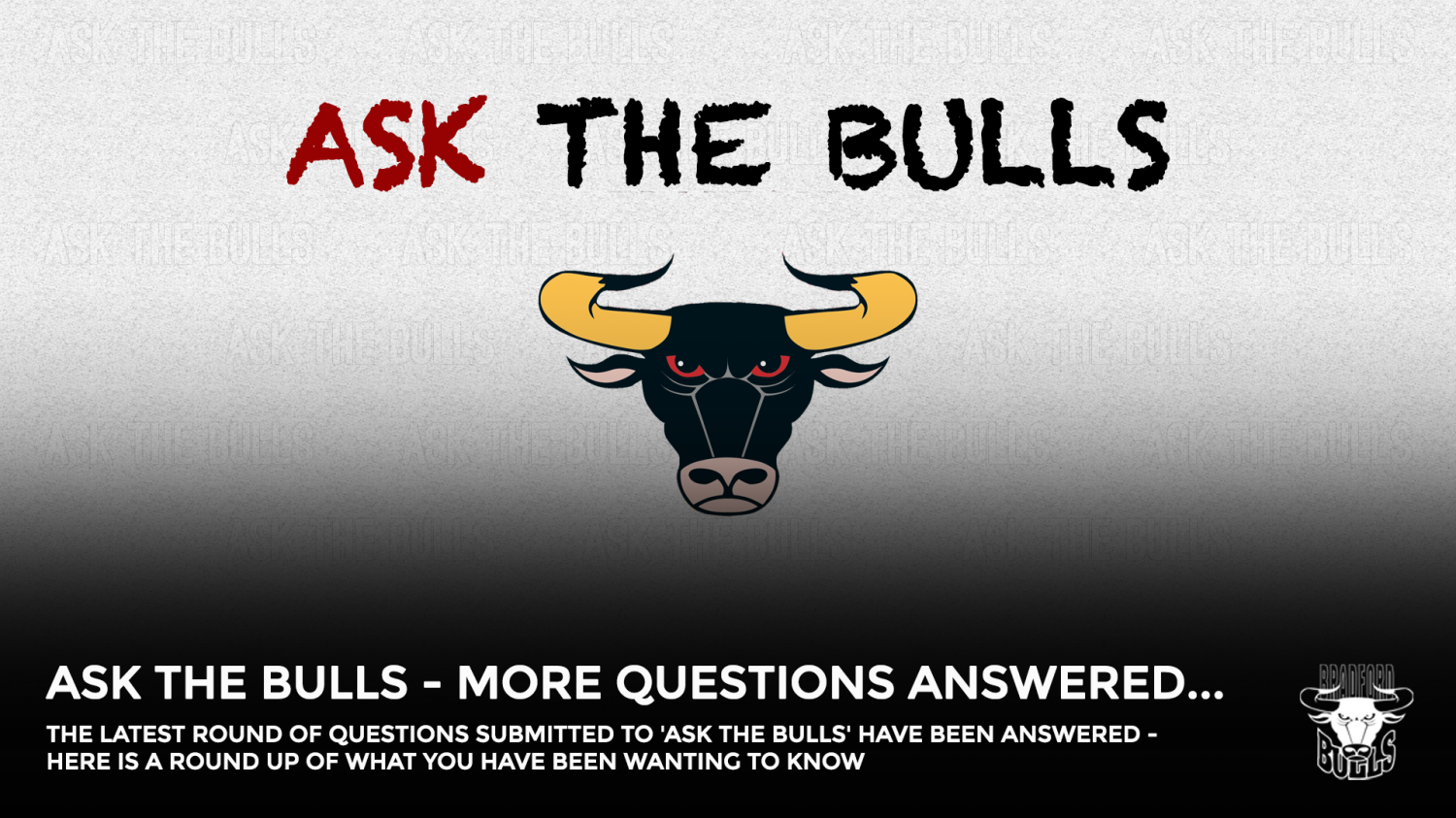 THE latest round of questions submitted to 'Ask The Bulls' have been answered - here is a round up of what you have been wanting to know...
Q: Hi
Thank you I have received my season tickets today. May I please thank Niamh for her help. Thanks again looking forward to the new season.
A: Thanks for your kind message.
We, too, are all excited about the start of the new season.
We are pleased that Niamh (''Nemo'') was able to be of assistance.
She is one of our most valued members of staff and, like yourself, numerous customers comment on how friendly, courteous and helpful she is.
Many Thanks
The Bulls
Q: Hi Guys,
I loved the Bradford gold series on YouTube with old matches on it was great to relive some good memories. Was just wondering if more retro matches will be uploaded at some point??
A: Yes, there will be.
We are in the process of organising some key dates/memorable fixtures to look back at the fantastic heritage of the club and our Media Team are planning lots of the type you have suggested.
Many Thanks
The Bulls
Q: Hi, when will the away shirt be in the shop? And is the shop still at Odsal?
A: Thanks for your question. We anticipate the away shirt will be in stock the same time as the home shirt, which we are estimating is the end of January. We are still at Odsal Stadium and the shop has been renovated.
Many Thanks
The Bulls.
Q: At the recent squad number announcement, why was there no number 3 announced? Is there a signing coming?
A: Thanks for your question. Rhys Evans was registered as our Number 3 when we submitted the squad numbers to the RFL towards the end of December. Then, Rhys left the club to join Leeds Rhinos on loan. We cannot register anyone else in that number. But, that does not mean there will be no more signings, they will just occupy another number. Hopefully, we will have news on that front soon…
Many Thanks
The Bulls
Q: Are you providing coaches to Dewsbury this season? It was said there would be subsidised travel in a fans forum last year…
A: Hi, thanks for your email.
Yes we are providing coaches. These can be booked on a game-by-game basis or by purchasing a Season Pass which entitles you to transport for all 13 Betfred Championship home games this year. Details of how to book the game-by-game travel will be available in due course.
Many Thanks
The Bulls
If you would like to ask a question to the Board of Directors, email askthebulls@bradfordbulls.co.uk and we will endeavour to reply within 2-3 working days.