10 Jan 2020
WAITE-PULLAN SIGNS ONE YEAR DEAL TO BE A BULL IN 2020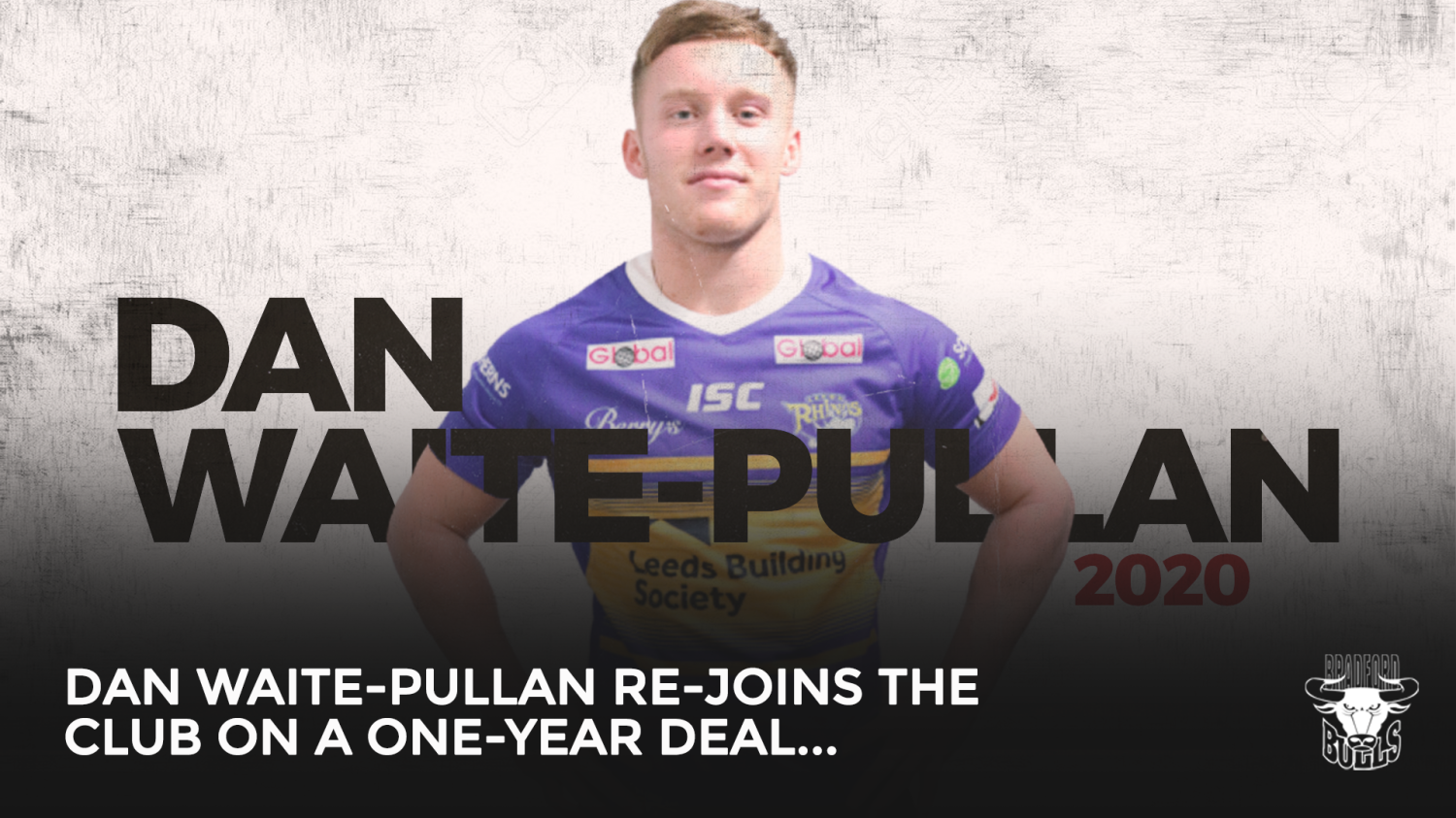 BRADFORD Bulls are delighted to announce the capture of Dan Waite-Pullan from Super League outfit Leeds Rhinos on a one-year deal!
The 21-year-old will don the red, amber and black once more - having played for the club's Academy prior to moving to the Emerald Headingley Stadium in 2017.

Waite-Pullan, who reunites with former team-mates Joe Brown and Rowan Milnes, can feature in the centres or in the second row and enjoyed a brief spell at Dewsbury Rams during the 2019 season.
He has spoken of his excitement at re-uniting with his former team-mates whilst looking to kickstart his career at the club under head coach John Kear.
"I want to get my enjoyment back for the game, getting the opportunity to play is a thing but and hopefully on the back of that I will thrive and my best rugby will come out," said Waite-Pullan.
"It is exciting to be playing back with my mates – I had some of my best years here through the Academy and hopefully I can make some more memories back with them.
"It was right the right time to move and get back enjoying the game somewhere different and John has told me what I need to do which is fight for my position – that is exactly what I need."
John Kear has spoken of his belief his squad has been bolstered by a 'quality recruit' – whose hunger fits the bill for his Bradford Bulls in 2020.
"It is another quality recruit and it is another youngster who has come home and I am absolutely delighted we have managed to get him here," said Kear, who is sponsored by Bradford Bulls Banter.
"I am looking forward to working alongside him – he has a chance not just to make it as a Championship player but a Super League player too.
"We are taking on people who have a point to prove and want to progress – there is an element of hunger in those players we are targeting and Dan fits that indentiket of the Bulls.
"The squad is shaping up really well – we have some real quality and come February 2nd we will have some quantity to – I think the fans will be really excited by the players we are bringing in."