11 Jan 2020
PAINT THE WESTERN TERRACE RED, AMBER AND BLACK ON SUNDAY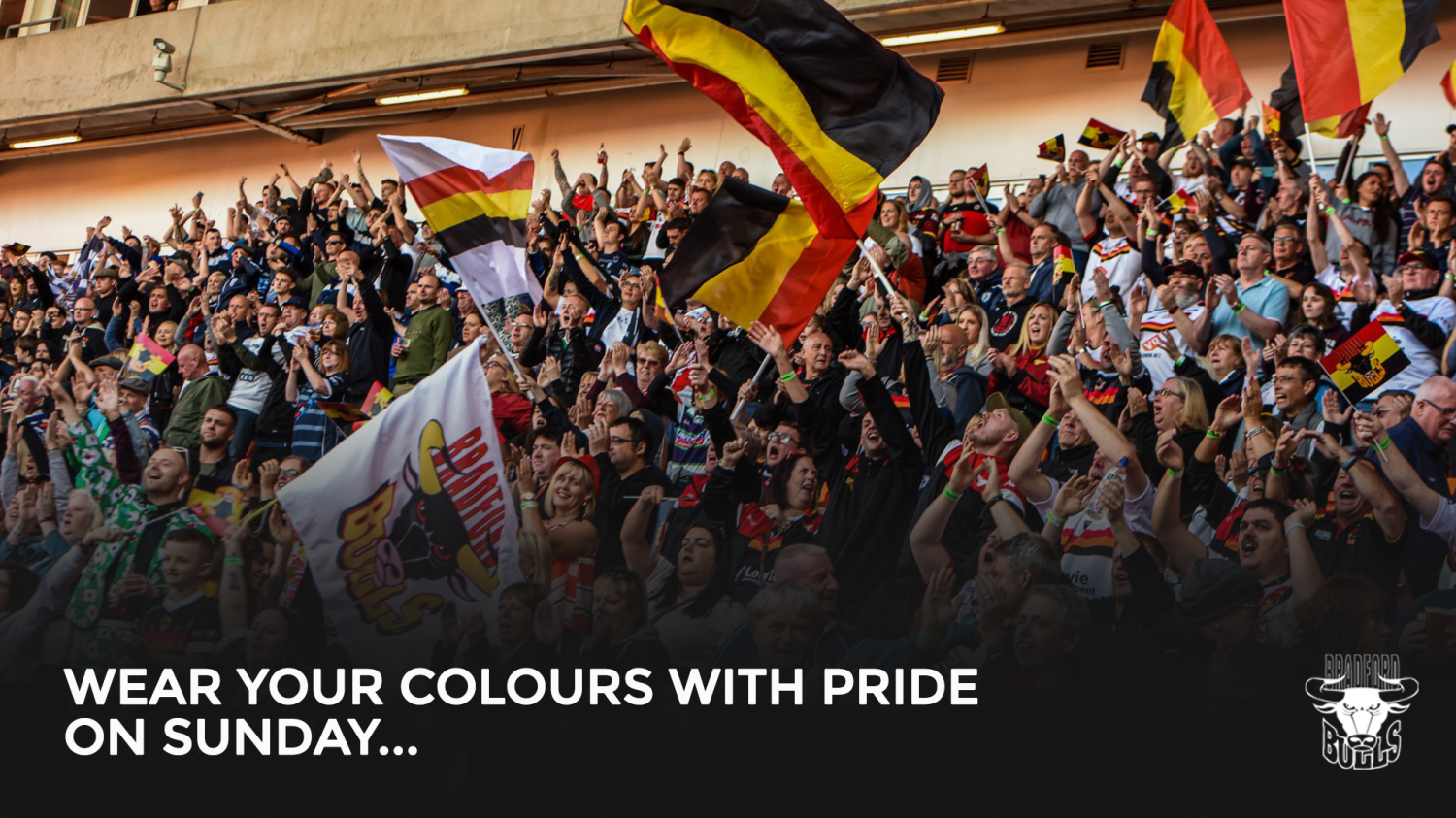 BRADFORD Bulls Head Coach John Kear is hoping his young Bulls emerge to a sea of red, amber and black when they take to the field at an emotional Emerald Headingley Stadium on Sunday at 3:00pm.
The pre-season fixture has assumed enormous poignancy and status since it was announced Rob Burrow had recently been diagnosed with Motor Neurone Disease.
Kear said "It is certain to be an emotional occasion and I'd love to see our club colours very visible around the packed venue, reflecting our support for the occasion and the players concerned.
"It is at times like this that the rugby league family pulls together and I am proud of my club's supporters for the way they have responded. What better way than to see the Western Terrace resplendent in our club colours."
The fixture is already sold out and in an unprecedented move, the sports' principle broadcaster has agreed to telecast the event as a tribute to the players.
Kear also paid tribute to the supporters who are walking to Headingley to raise money for the cause and to the players who have agreed to purchase admission tickets, for the privilege of playing.
Jones-Buchanan enjoyed a trophy-laden 20 years as a Leeds Rhinos player prior to his retirement last season.
Rob Burrow was recently diagnosed with Motor Neurone Disease and the club would like to send its best wishes to Rob and family and we will continue to support wherever possible.
Over £225,000 has already been raised to support Rob and his family following his diagnosis, with Sky Sports donating their services towards the Fund to screen Sunday's fixture.
We remind supporters if they have yet to exchange their online/e-ticket for a Match Ticket, this must be done by 3pm today, when our Team Shop closes.
If you would like to donate directly to The Rob Burrow Fund, CLICK HERE.
Bradford Bulls Team Shop Opening Hours
Friday 10th January - 10:00-18:00
Saturday 11th January - 10:00-15:00
Sunday 12th January - CLOSED