15 Nov 2023
BULLS PARTNER WITH FOSTERING AGENCY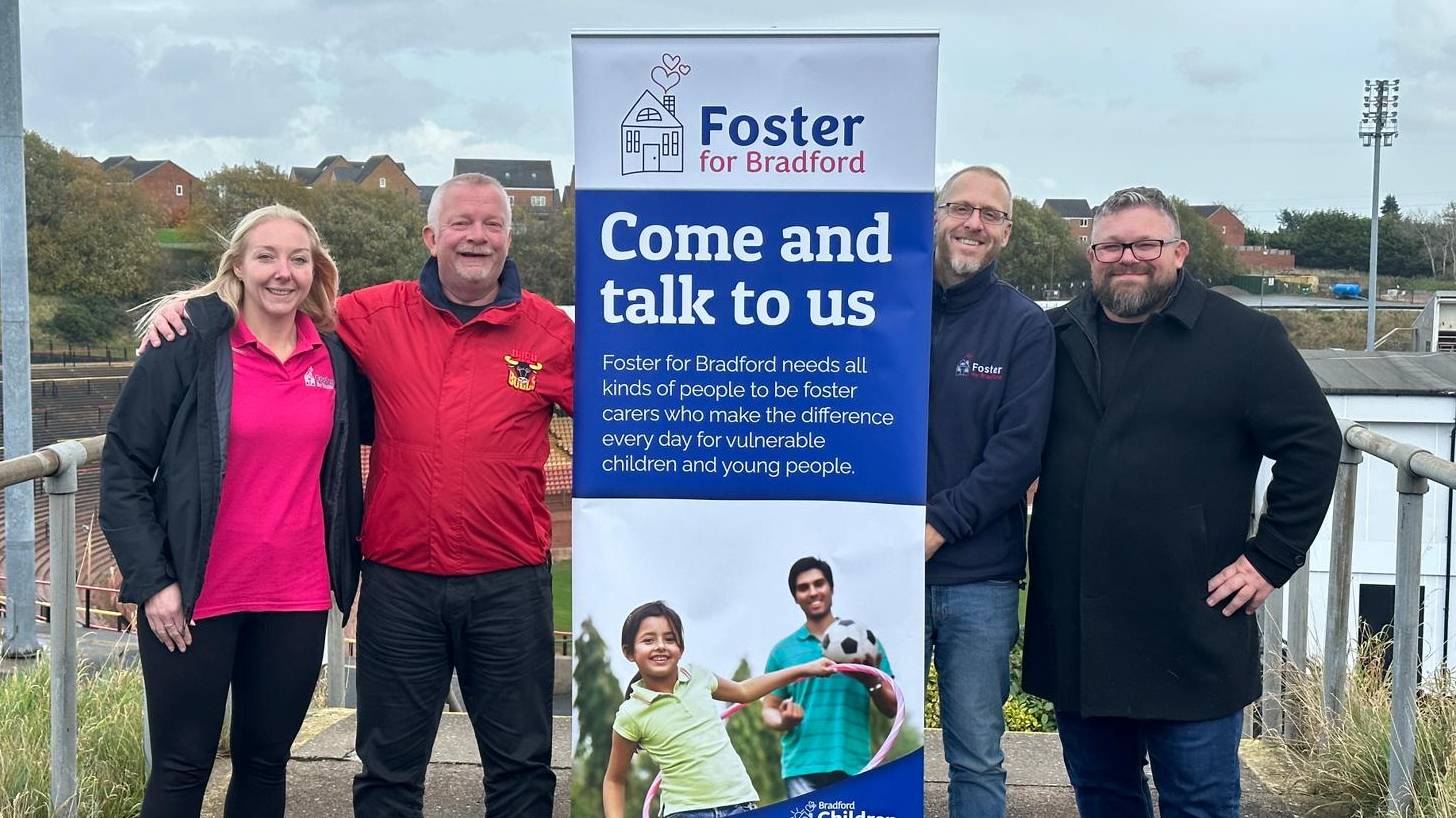 Bradford Bulls are delighted to announce a new partnership with local agency Foster for Bradford!
As part of Bradford Childrens & Families Trust, Foster for Bradford are passionate about keeping children and young people in care close to their friends and birth family.

Every penny of funding is invested into providing excellent services for cared for children in Bradford. They are 100% not for profit.
Bradford Bulls' Head of Commercial Ian Stafford said:
"We are delighted to enter a partnership with Foster for Bradford. They do exceptional work in providing support for children and young people in care.
"Having had numerous discussions with the team over the last few weeks, I was truly humbled to see the impact that their work has had on our community.
"As a club, we are excited about the opportunity to work alongside Fostering Bradford to help provide support and care to further enhance the incredible work they do."
Benjamin Whitehead, Fostering Team Manager said:
"We are excited to be working with Bradford Bulls and raising the profile of fostering in Bradford. It is heartwarming to see the support of local clubs wanting to be part of raising the profile of fostering".
If you are interested and would like to know more about becoming a Foster parent, head to Foster for Bradford's official website, https://www.fosteringbradford.... or text 'Bradford' to 88802.