9 Nov 2023
MEET AND GREET THE CLASS OF 2024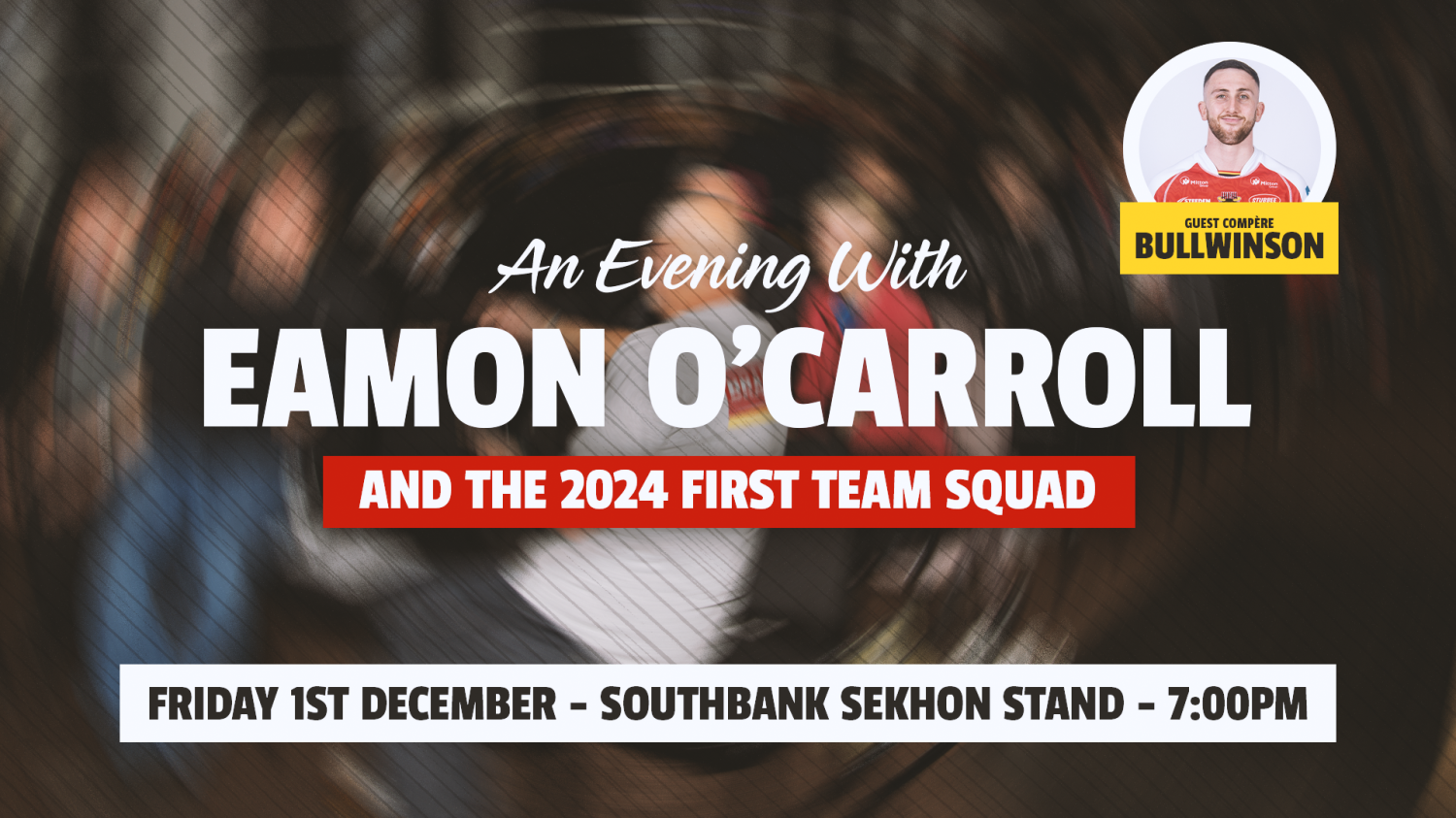 Bradford Bulls are delighted to invite supporters to 'An Evening With Eamon O'Carroll' on Friday 1st December – with the 2024 first-team squad also in attendance as they look to build on an impressive 2023 season.
Following regular communications throughout the year, including Fans' Forums and statements from Chief Executive Jason Hirst, our next open communication forum will be December's event where you can join and chat with our new head coach and members of our first team roster for a fun, relaxed and informative evening.
Doors open at 7:00pm for an 8:00pm start in the Southbank Sekhon Stand. Tickets are FREE for the event, with an option to upgrade to include food on the evening for just £5 and we are delighted first-team player Jordan Baldwinson will be our guest compere for the evening!
You can submit questions in advance to info@bradfordbulls.co.uk or ask them on the night! There will also be a fun, interactive quiz taking place.
Community Clubs, subject to availability, can book a table of 10 with food at the discounted rate of £40 by contacting the club directly.
CLICK HERE to book your spot – alternatively, call us on 0333 323 5075 or visit the Team Shop.
Team Shop Opening Hours
Weds 10-4
Thurs 10-4
Fri 10-4
Sat 10-2