31 Jul 2022
MATCH REPORT | HALIFAX PANTHERS | SUMMER BASH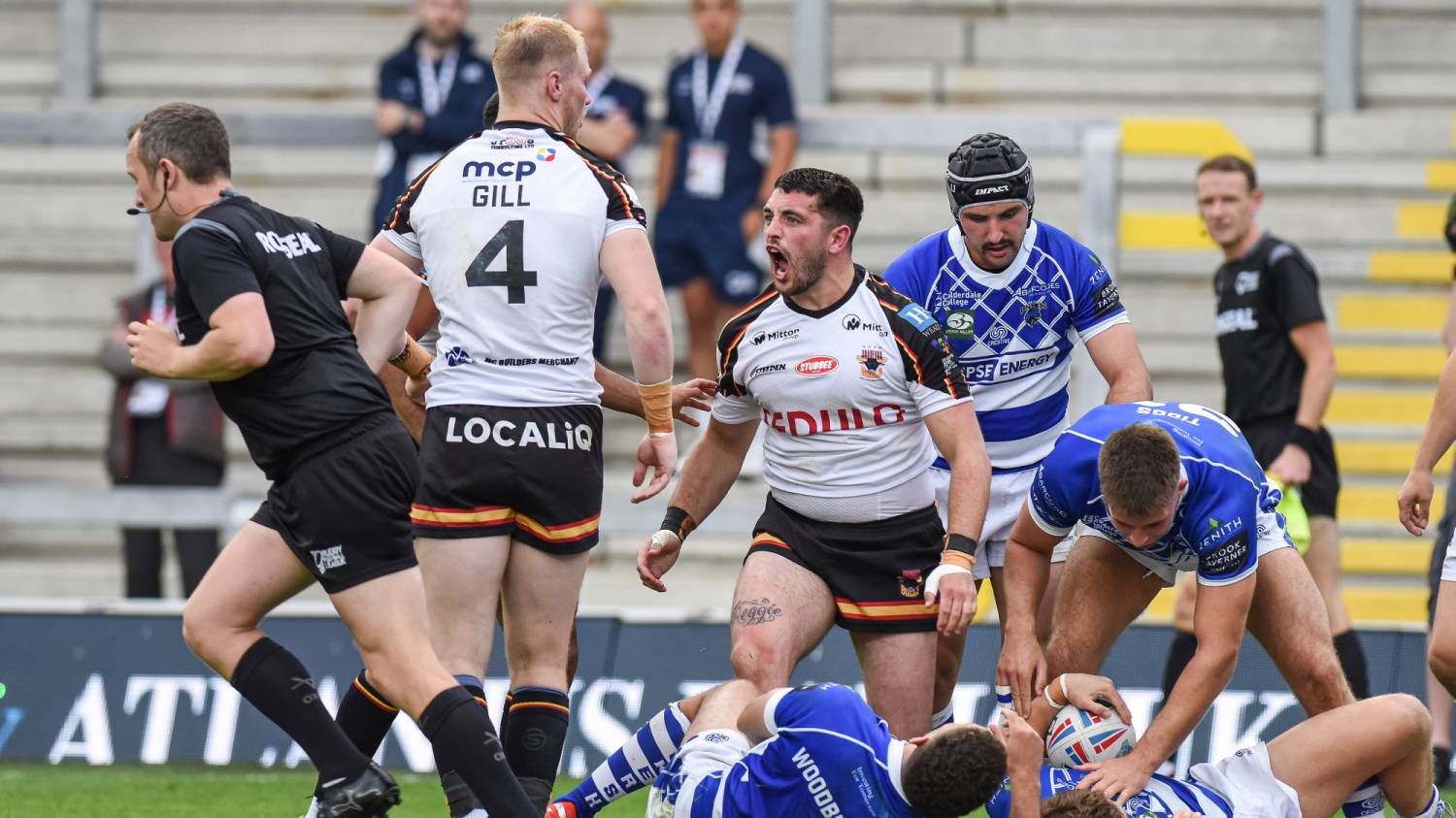 Read our Match Report from our fixture agaisnt Halifax Panthers at the 2022 Summer Bash.
Halifax found their way over early on after some pressure meant that Ben Tibbs found space to crash his way over on the right-hand side.
Bradford had multiple sets on the Panthers line but couldn't find their way over and an error led to another score for Simon Grix's men.
Jacob Fairbank battled his way over to double the lead after an error in our backline saw the ball come free.
Ryan Millar thought he was in soon after as Kieran Gil looked to have palmed the ball backwards, but it was brought back for a forward pass.
On the stroke of halftime, Halifax went over again through Zack McComb as they took a strong hold on the game.
Bradford started the second half much better restricting Halifax metres but multiple efforts from Dec Patton didn't end with the score we were looking for.
Joe Martin was then red carded for Halifax, after an altercation, but this didn't stop them as Zack McComb grabbed his second from his own kick.
Kieran Gill pounced from dummy-half to score our only points of the afternoon, in a hectic period where George Flanagan was also sin-binned.
More pressure on the Halifax line came from ourselves, but we couldn't find another try and it was defeat at the 2022 Summer Bash after a much improved second half.

BRADFORD BULLS - Elliot Kear, Matty Dawson-Jones, Kieran Gill, Rhys Evans, Ryan Millar, Joe Burton, Dec Patton, Steve Crossley, Thomas Doyle, Ben Evans, Chester Butler, Brad England, Sam Hallas.
INTERCHANGES - George Flanagan, Ant Walker, Jacob Gannon, Aaron Murphy.
TRIES
Gill
GOALS
Patton 1/1
HALIFAX PANTHERS - James Woodburn-Hall, Zack McComb, Greg Worthington, Ben Tibbs, James Saltonstall, Joe Keyes, Louis Jouffret, Will Calcott, Brandon Moore, Dan Murray, Ben Kavanagh, Matt Garside, Jacob Fairbank.
INTERCHANGES - Kyle Wood, Ed Barber, Elliot Morris, Joe Martin.
TRIES
Tibbs, Fairbank, McComb 2.
GOALS
Keyes 3/4