11 May 2022
WE REMEMBER THE 56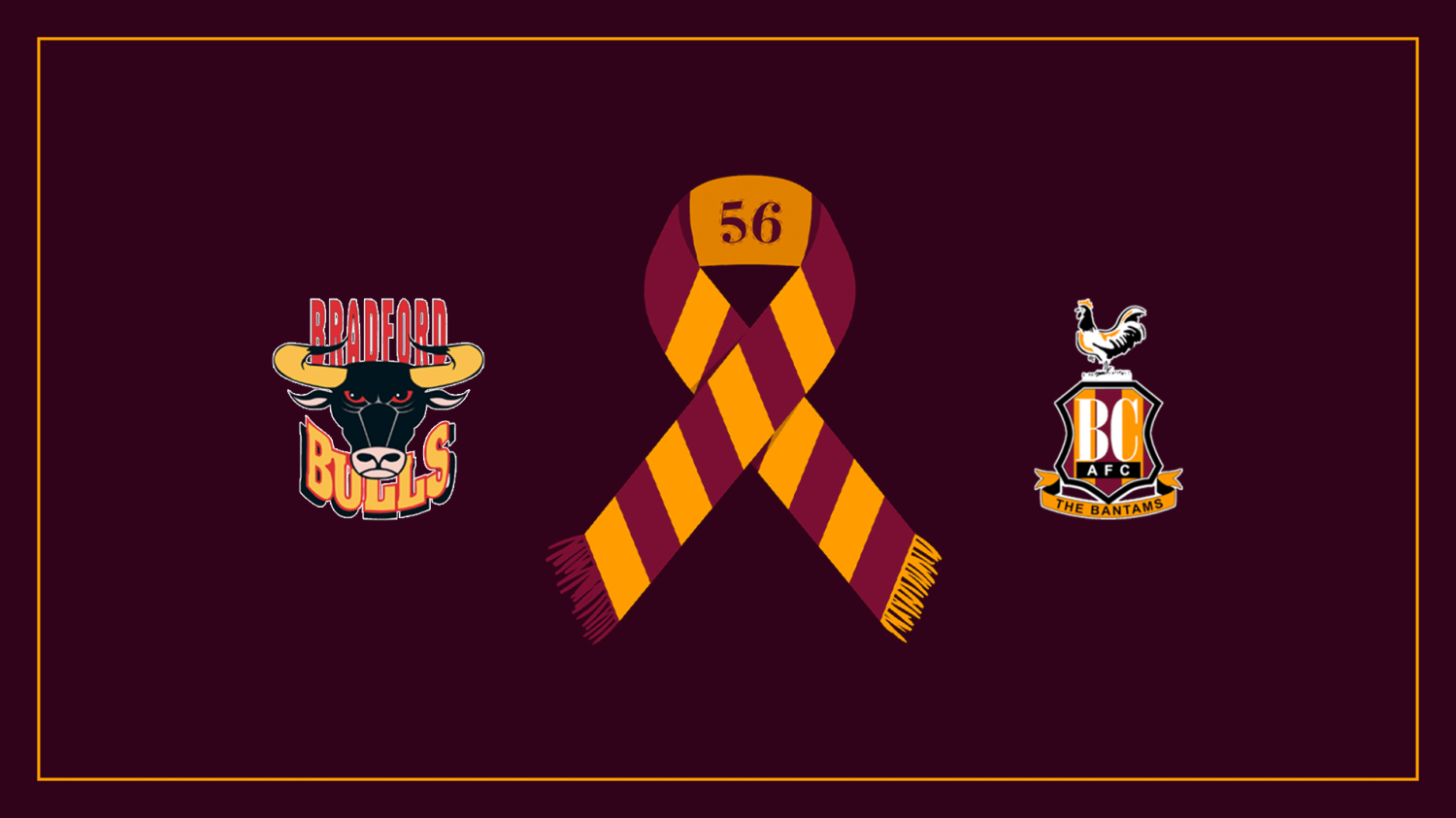 Bradford Bulls today remembers all those affected by the tragic events of the Bradford City Fire Disaster 37 years ago today.
On the 11th May 1985, 54 Bradford City supporters and 2 Lincoln City supporters tragically lost their lives in the disaster - with hundreds more injured.
Chairman Nigel Wood and Chief Executive Jason Hirst will today attend a Memorial Service at the Bradford City Fire Memorial Sculpture in Centenary Square - which takes place from 11am to mark the 37th anniversary.
Our thoughts and prayers are with Bradford City Football Club and all those affected by the tragic events that unfolded.
Our Social Media channels will stay silent from 9am to 12pm this morning as we pay our respects.