11 Jan 2022
COVID INFORMATION FOR RHINOS CLASH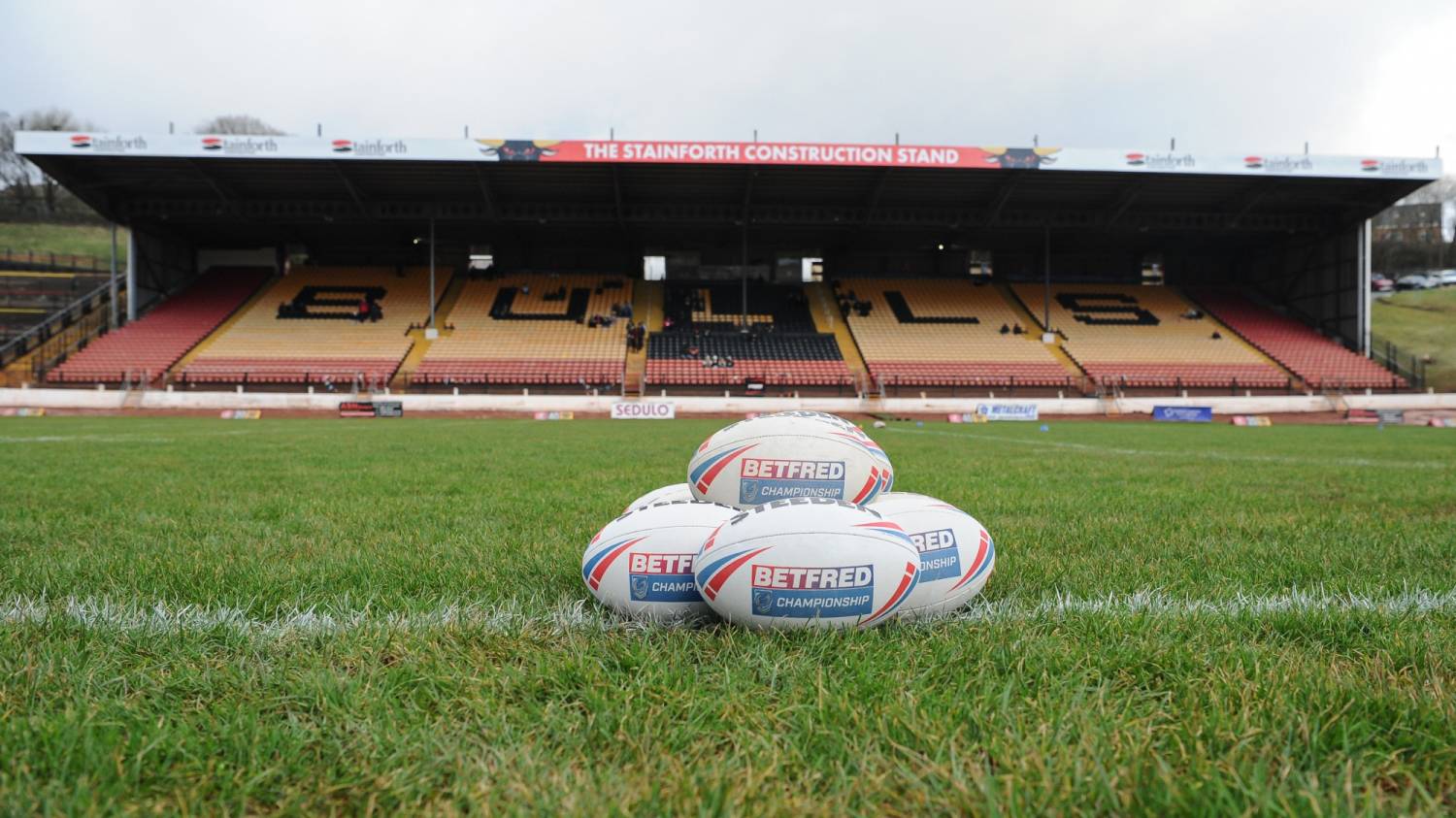 The Bradford Bulls can clarify information regarding the Government's 'Plan B' protocols and how they affect our upcoming fixture against Leeds Rhinos...
With the expected attendance for the clash exceeding 4,000 - the Government's Plan B protocols will have to be implemented.
Key points:
- COVID certification is needed for everyone attending the Leeds Rhinos clash, unless you are under the age of 18 or have proof of a Medical exemption.
- Proof of a negative Lateral Flow test within 48 hours of the event - from the NHS - is acceptable (email or text)
- Information on proving how you are exempt can be found by CLICKING HERE. If you are exempt, you MUST be able to prove this. Failure to do so will result in you being refused entry.
- Face Masks must be worn while in the Team Shop.
- DO NOT attend if you have COVID, have any COVID symptoms, or are currently waiting on the results of a COVID test.
- The easiest way to gain an NHS COVID Pass is through using the NHS App. Here you can apply for your pass, which you can also do via the NHS website.
- If you are unable to access the NHS app, or the NHS website, or would prefer using the phone, a letter to prove your COVID vaccination status can be obtained by calling 119. Here, you will be able to apply for certification over the phone, and will then receive a letter in the post which is accepted as proof at Odsal Stadium. PLEASE NOTE: Those looking to call 119 and apply for a letter are advised to do so as quickly as possible, as delivery of these is expected to be up to 10 days.
Supporters are asked to arrive as early as possible on matchday.
To view full details of the Government's COVID-19 'Plan B' protocols, as well as details on how to obtain an NHS COVID Pass, please CLICK HERE.
For full details on how to obtain an NHS COVID Pass, please CLICK HERE.
CLICK HERE to book your spot - with Adult tickets costing £10 and Juniors FREE.
Alternatively, call us on 0333 323 5075 or visit the Team Shop.
Bradford Bulls Team Shop Opening Hours
Tuesday to Friday (10:00-17:00)
Saturday (10:00-14:00)
Sunday HOME MATCHES ONLY (13:00-15:00)