1 Dec 2021
BOARDMAN RETURNS TO THE BULLS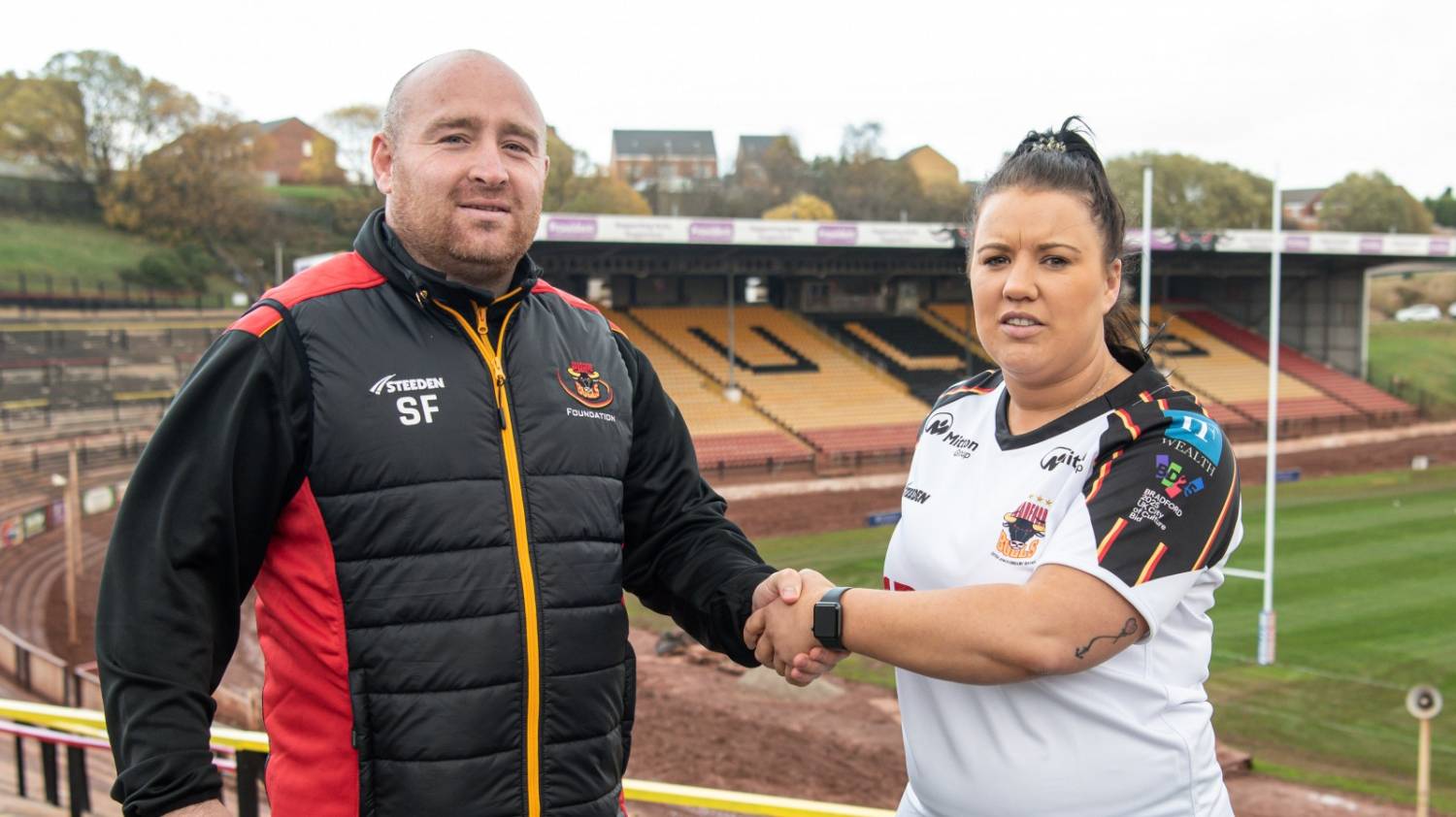 We are delighted to announce Amy Boardman returns to the Bradford Bulls Women's side in 2022!
Boardman featured for the Women's side in 2019 and is the sister of former Hunslet RLFC and current Midlands Hurricanes player AJ Boardman.
Bradford Bulls Women's Head Coach Shaun Flynn has spoken about Boardman's return - and how his squad for next season is shaping up.
"I am delighted we are able to welcome Amy back to the Bulls next year," said Flynn.
"Amy is well known to us of course having played for us in 2019 and has since enjoyed time at a very competitive Wigan Warriors team.
"We have been back in pre-season a couple of weeks now and having welcomed a number of new faces, it is good to see everyone gelling and we are still looking at more additions to strengthen the squad."
Player sponsorship for the Bradford Bulls Women's team is available - for more information email commercial@bradfordbulls.co.uk.