29 Nov 2021
THE BIG ONE - WEEK 26: WINNERS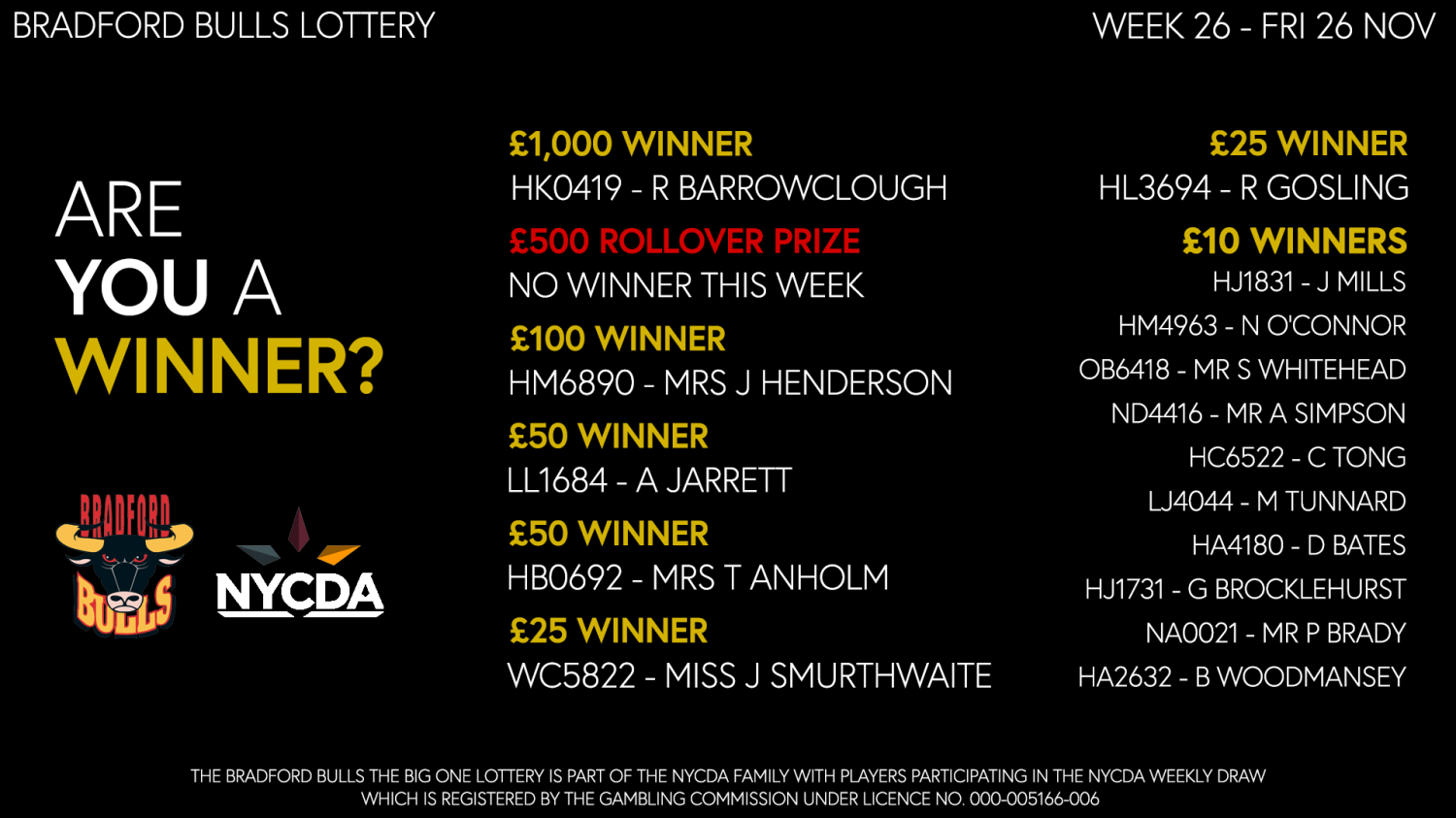 Are you a winner on 'The Big One' lottery?
HK0419 - R BARROWCLOUGH is the lucky winner of the £1,000 cash prize - with no winner of the £500 rollover prize.
HM6890 - MRS J HENDERSON takes home £100, while LL1684 - A JARRETT and HB0692 - MRS T ANHOLM receive £50 each.
WC5822 - MISS J SMURTHWAITE and HL3694 - R GOSLING both are winners of £25.
HJ1831 - J MILLS, HM4963 - N O'CONNOR, OB6418 - MR S WHITEHEAD, ND4416 - MR A SIMPSON, HC6522 - C TONG, LJ4044 - M TUNNARD, HA4180 - D BATES, HJ1731 - G BROCKLEHURST, NA0021 - MR P BRADY and HA2632 - B WOODMANSEY are all winners of a £10 cash prize.