26 Nov 2021
FLYNN REVEALS WOMEN'S SQUAD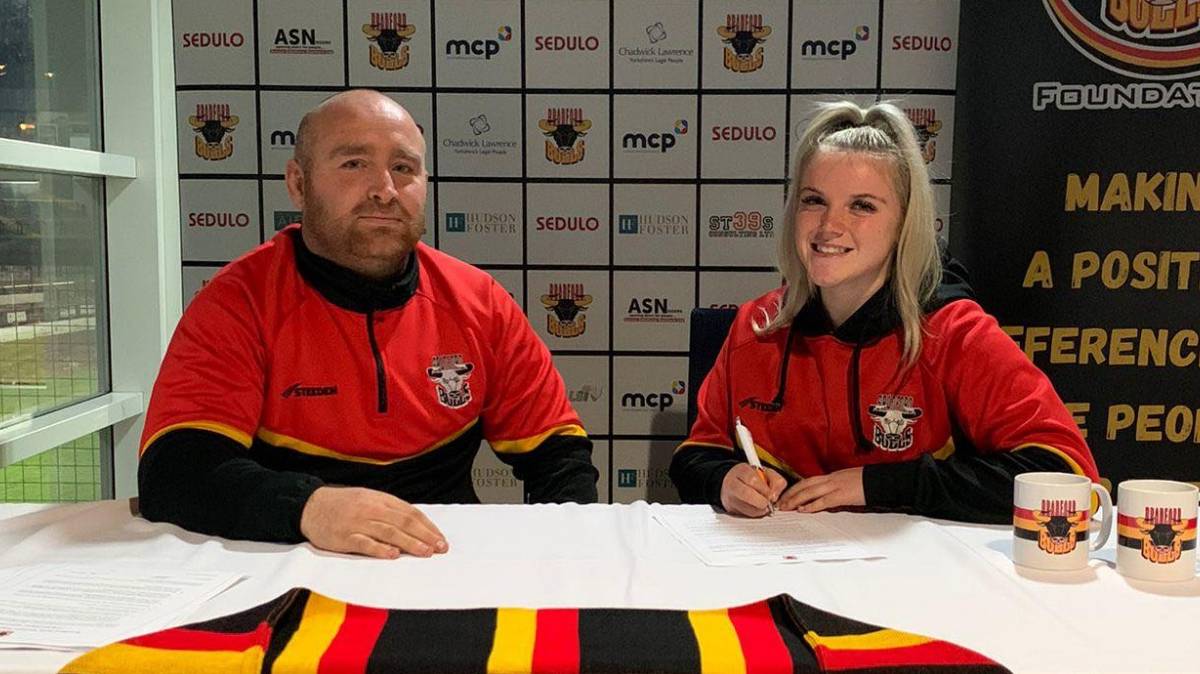 Last week we held a sign-on evening for players who have been chosen to feature for the Bradford Bulls Women team in 2022!
Dual-award winner Jess Harrap returns for another year in the red, amber and black alongside the likes of Bailey Alexander, Alice Fisher and Hannah Donald.
Stacey Greenwood also returns following a spell at Wigan Warriors to a squad that so far features nine new faces.
2022 Bradford Bulls Women's Squad
Emily Heaps
Lily Williams
Linda McClean
Bailey Alexander
Hannah Donald
Stacey Greenwood
Millie Bell
Alice Fisher
Evie Kilburn
Abi Pinder
Jess Harrap
Ebony Haley
Katie Whelan
Chloe Wainwright Morley
Olivia Sykes
Hermani Grace
Ellen Strafford
Hannah McPherson
Elise Townsend
Lauren Firth
Abbie Spencer
Beth McMillan
Stay tuned for further updates regarding the 2022 Women's team and their pre-season over the coming weeks.