25 Nov 2021
BULLS SUPPORTING SHELTER #NOHOMEKIT CAMPAIGN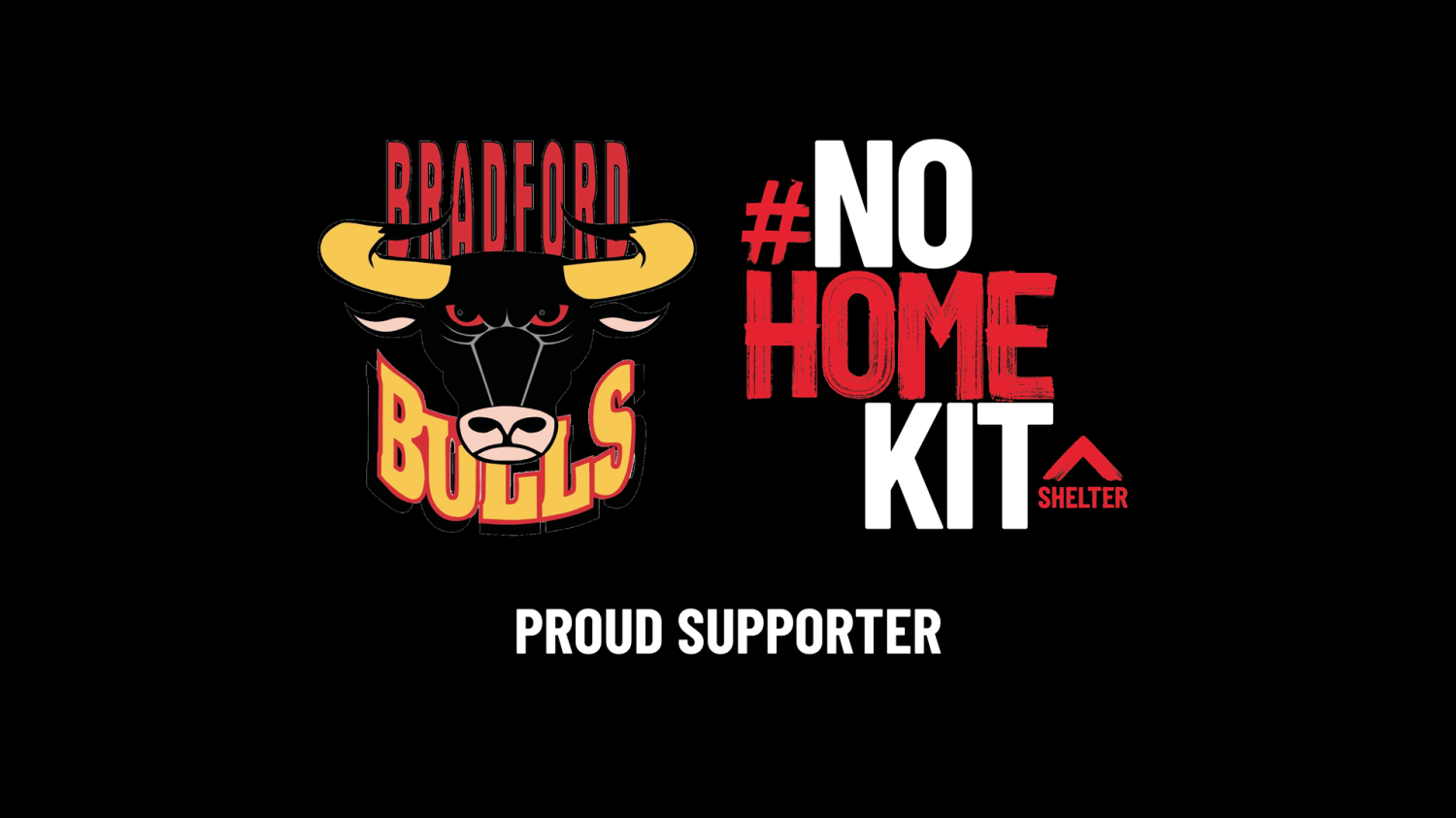 We are delighted to announce we will be showing our support for Shelter's #NoHomeKit campaign by donning our 2022 Away Kit on Boxing Day against Halifax Panthers!
Since the start of the pandemic more than 180,000 households have lost their homes and been made homeless. Many of them are families with children, currently hidden away in unsuitable temporary hostels.
Shelter's #NoHomeKit campaign aims to raise awareness of the housing emergency as part of a nationwide campaign.
We invite you - our loyal supporters - to wear an Away Kit of your choice on the day and with our 2022 Away Kit set to be on sale before Christmas you could even wear that as it gets its first outing on the field!
Corporate Social Responsibility Director Bolu Fagborun said:
"I think it's a really important issue and supporting Shelter to highlight homelessness on boxing day, really fits into the values we hold dear at Bradford Bulls as a force for civic good."