24 Nov 2021
SEDULO CONTINUE AS MAIN SPONSOR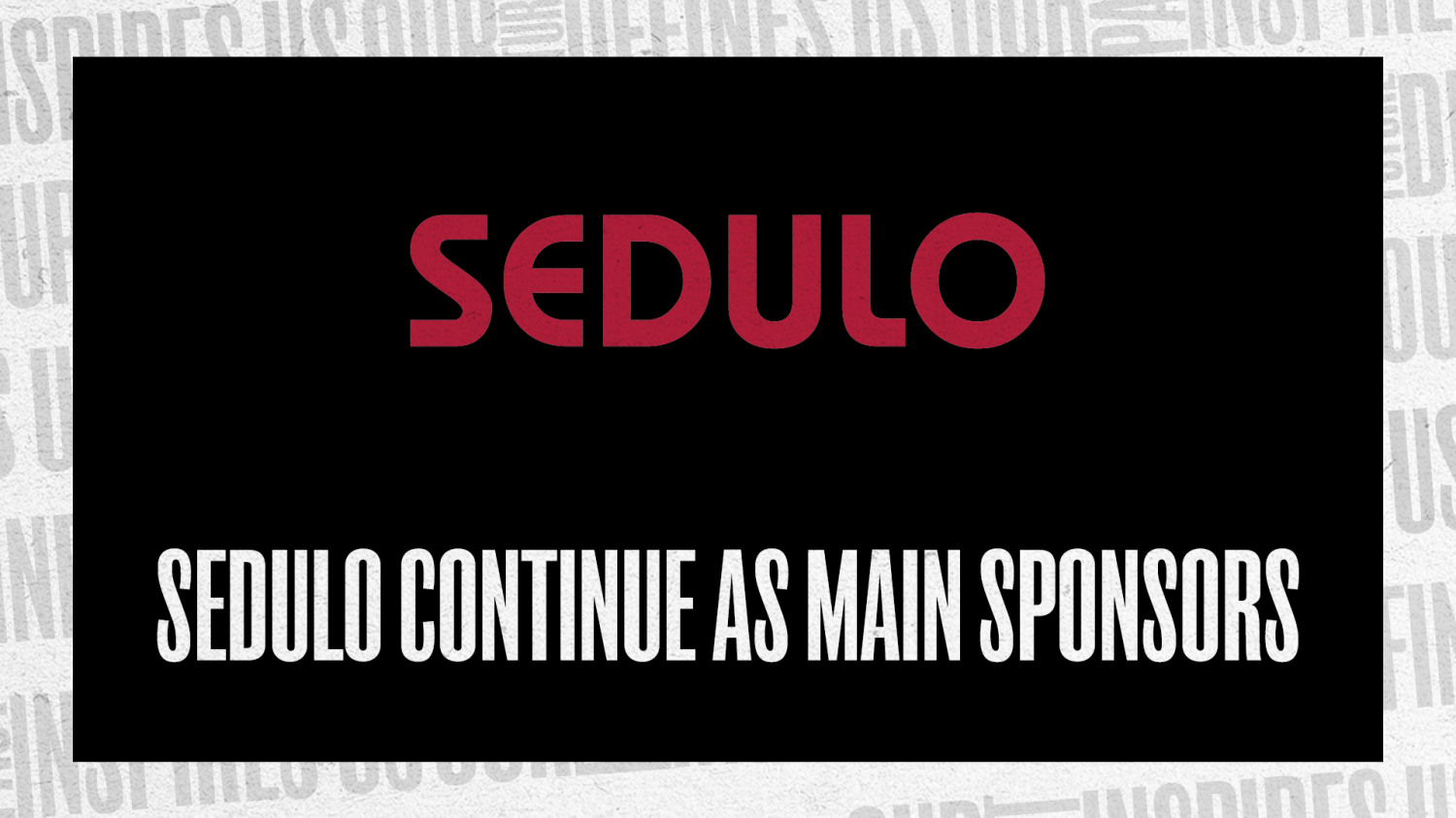 Ahead of tonight's eagerly anticipated reveal of our stunning 2022 Home jersey, we are delighted to announce Sedulo will feature front and centre having renewed their sponsorship!
The Business Advisory and Accountancy firm came on board prior to the start of 2020 and will once again feature prominently on the club's new Home and Away strips as our Main Sponsors.
From a small team of three individuals distributing expert financial advice; to a talented team of 175 individuals with offices in Manchester, Leeds, London and Liverpool – Sedulo rightly earns its title as one of the fastest-growing finance companies in the UK. Sedulo are a innovative firm who work with businesses and individuals far and wide of all shapes and sizes, providing expert business advisory services and accounting service; underpinned by a robust accounting proposition to support growth.
Some of Sedulo's services include corporate and personal tax, accounting, funding, mortgages, auditing, forensic accounting and wealth management. As a brand, executing positive change within the wider community and across their business is at the forefront of their mission which is why Sedulo resonates well with the Bulls.
Bradford Bulls Commercial Director Joe Pitts said:
"We are delighted to Sedulo are staying on board as Main Sponsors of the club heading into the 2022 season.
"Sedulo are a growing as a business at an expediential rate and we are delighted to be working with them.
"They have been a huge support for us since coming involved and I for one am looking forward to seeing how this partnership can develop so there is a mutual benefit."
Paul Cheetham-Karcz, Managing Partner at Sedulo said:
"We are delighted to have renewed our sponsorship with the Bulls. We have supported the current ownership over the past 2 years and they have delivered everything they said from our first meeting back then.
"They are on to their next milestone and we look forward to working closely with them on that objective too. Meanwhile, it's been a funny time to sponsor the club, given the recent COVID landscape, and we look forward to meeting local businesses who we can help with our accountancy, tax advisory, corporate finance and wealth management proposition."