23 Nov 2021
39 STEPS FORWARD FOR BULLS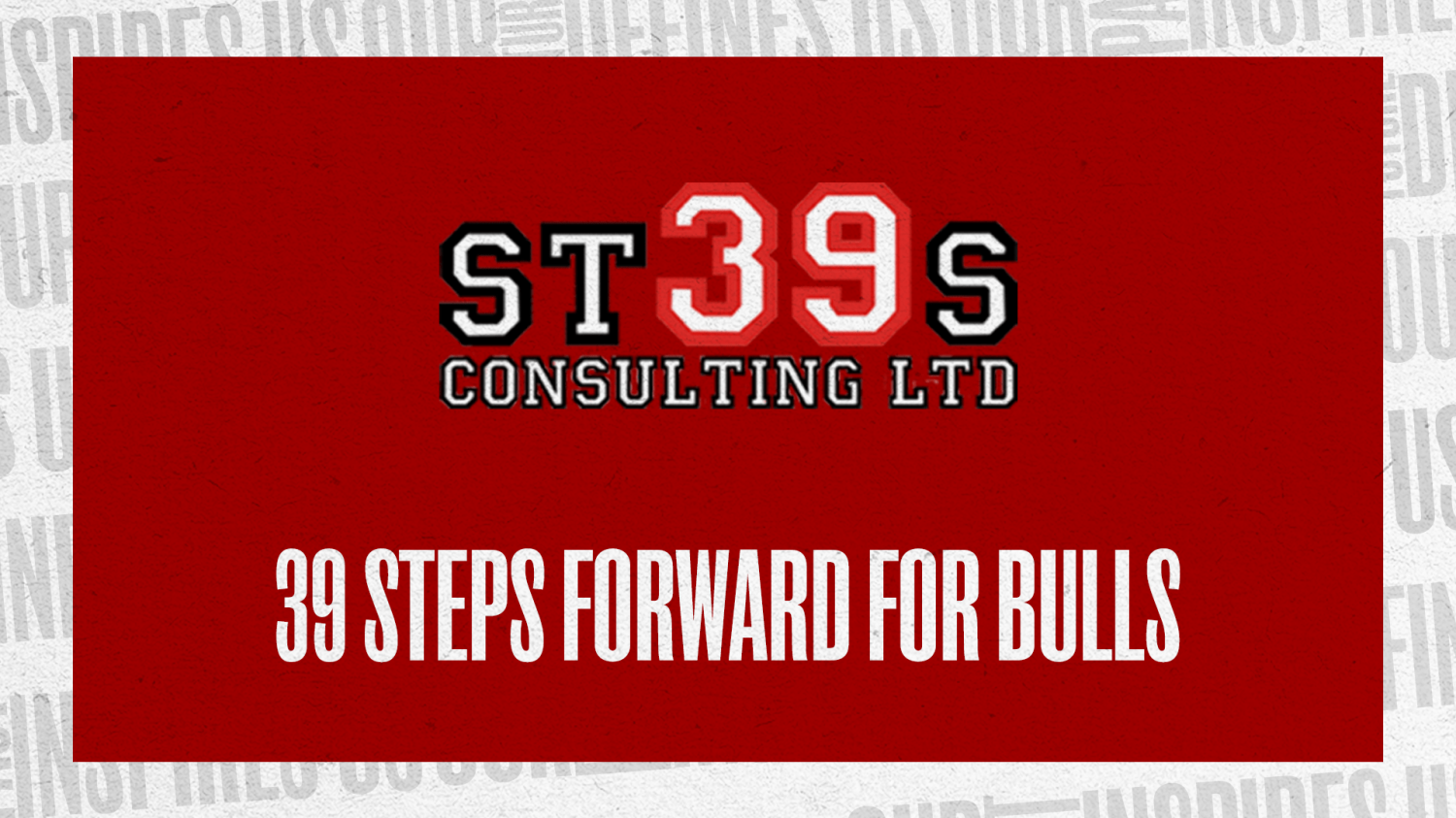 BRADFORD Bulls are delighted to announce that long-standing sponsor 39 Steps Consulting have renewed their partnership with the club for the 2022 season.
39 Steps Consulting provide programme management and business consultancy services in the UK, specialising in the IT and Financial Services sectors.
The renewed partnership will see the 39 Steps Consulting logo feature again on the back of our 2022 jerseys – with our home shirt being launched tomorrow evening!
We would like to thank 39 Steps Consulting for their support of the club throughout the years as they continue to sponsor the club and players within each representative team.
"On behalf of the Bradford Bulls I would like to thank the team at 39 Steps Consulting for once again continuing to support us again in 2022," said Commercial Director Joe Pitts.
"We are appreciative of the fact they have been by our side for so long and it is great to have such loyalty amongst local businesses.
"Things have not got much easier away from rugby for society but the fact they have put their hand up to go again speaks volumes and I am looking forward to working with them to make our partnership mutually beneficial in years to come."
Richard Hannay of 39 Steps Consulting added:
"We are extremely pleased to have extended our partnership for next season. Getting the Bulls back to Odsal in 2021 was a significant achievement for the club this year and we look forward to sharing many more successes, both on and off the field in 2022 and beyond."