20 Nov 2021
BULLS SIGN YOUNG HALF BACK HARRIS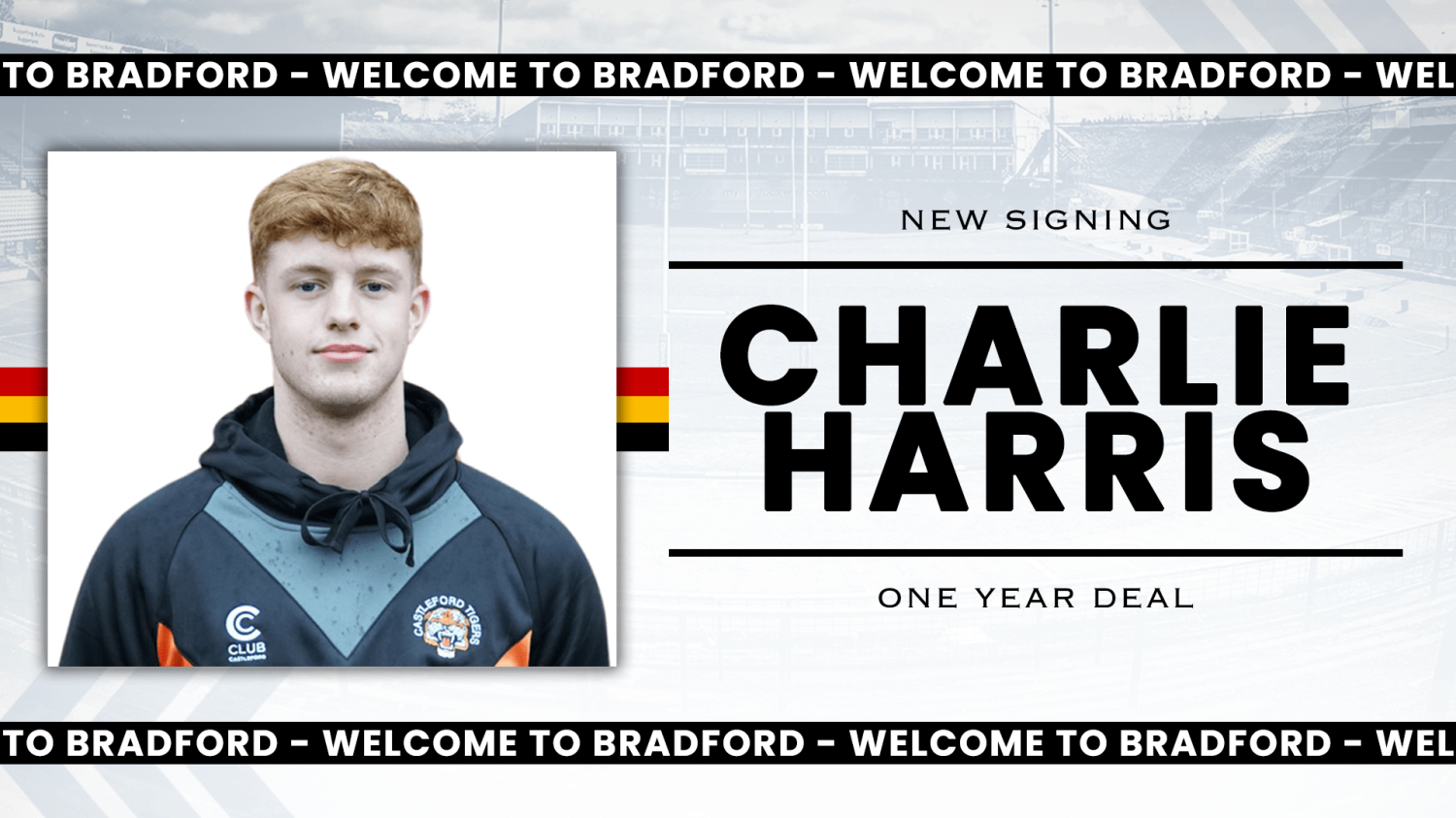 Bradford Bulls are delighted to announce the signing of young half-back Charlie Harris from Castleford Tigers!
Harris came through the Scholarship and Academy system at Castleford Tigers before penning a one-year deal having impressed for the Tigers' Academy side in both fixtures against Bradford in 2021.
Bradford boss John Kear believes the Bulls have recruited 'one of the better' players from the Wheldon Road side's Academy and are hoping for big things from the young half.
"He is a good player, he is a real whill of the whisp half back who we feel was one of their better players in their Academy," said Kear, who is sponsored by Bradford Bulls Banter.
"He is obviously over the Academy age now and we have moved to bring him to Bradford for next season.
"It will give him the chance to feature in our Reserves and in the trial games and again, we are expecting big things of Charlie."
You can watch Charlie in action next year with a 2022 Season Ticket!
Juniors Go Free - and Adult prices start from £99.
CLICK HERE to buy yours online - alternatively, call us on 0333 323 5075 or visit the Team Shop.
Bradford Bulls Team Shop Opening Hours
Tuesday to Friday (10:00-17:00)
Saturday (10:00-14:00)