19 Nov 2021
THE BIG ONE - WEEK 25: WINNERS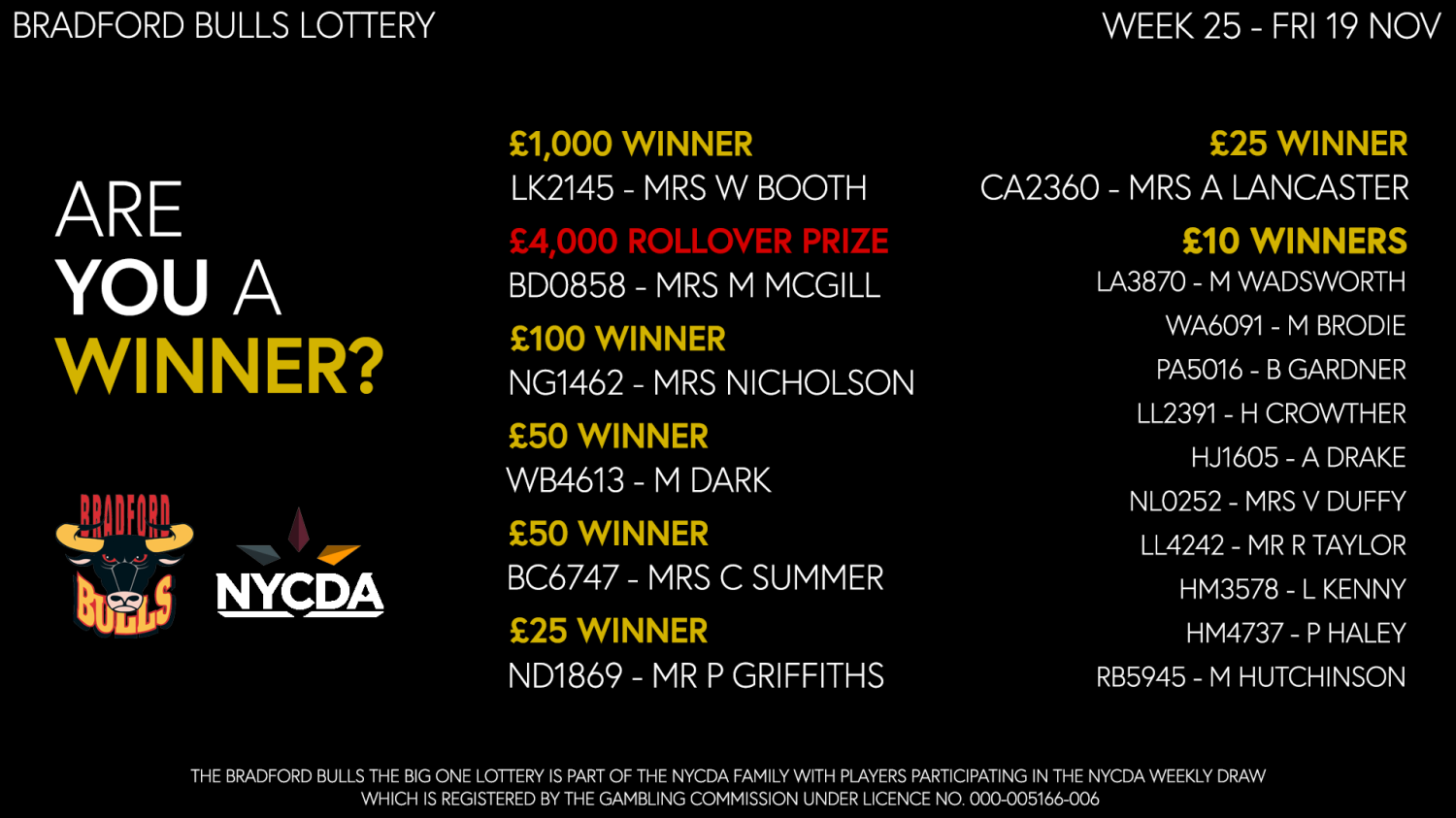 Are you a winner on 'The Big One' lottery - the £4,000 Rollover Prize has been claimed...
LK2145 - MRS W BOOTH is the lucky winner of the £1,000 cash prize - with BD0858 - MRS M MCGILL of the £4,000 rollover prize.
NG1462 - MRS NICHOLSON takes home £100, while WB4613 - M DARK and BC6747 - MRS C SUMMER receive £50 each.
ND1869 - MR P GRIFFITHS and CA2360 - MRS A LANCASTER both are winners of £25.
LA3870 - M WADSWORTH, WA6091 - M BRODIE, PA5016 - B GARDNER, LL2391 - H CROWTHER, HJ1605 - A DRAKE, NL0252 - MRS V DUFFY, LL4242 - MR R TAYLOR, HM3578 - L KENNY, HM4737 - P HALEY and RB5945 - M HUTCHINSON are all winners of a £10 cash prize.