12 Nov 2021
THE BIG ONE - WEEK 24: WINNERS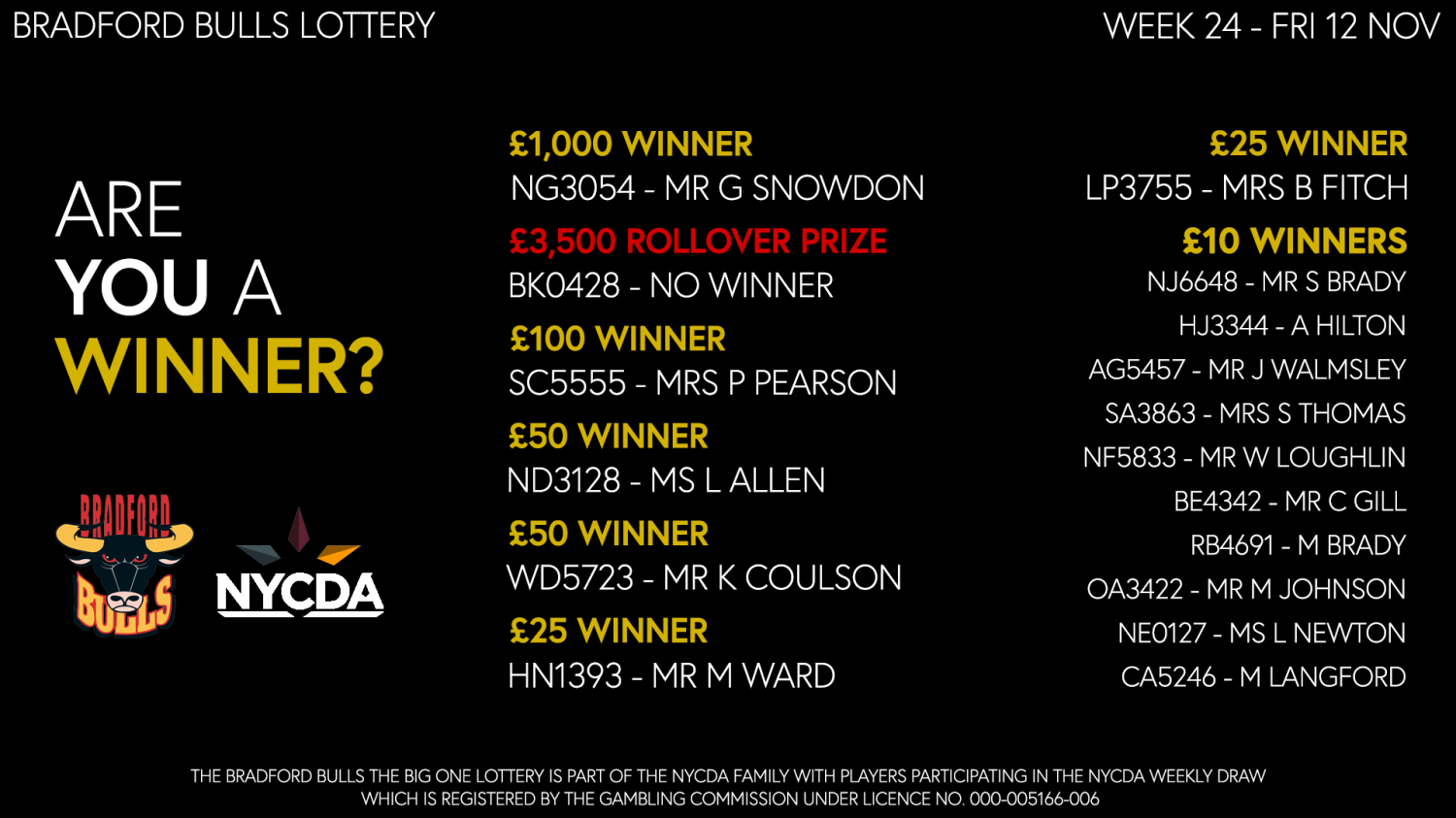 Are you a winner on 'The Big One' lottery?
NG3054 - MR G SNOWDON is the lucky winner of the £1,000 cash prize - with no winner of the £3,500 rollover prize.
SC5555 - MRS P PEARSON takes home £100, while ND3128 - MS L ALLEN and WD5723 - MR K COULSON receive £50 each.
HN1393 - MR M WARD and LP3755 - MRS B FITCH both are winners of £25.
NJ6648 - MR S BRADY, HJ3344 - A HILTON, AG5457 - MR J WALMSLEY, SA3863 - MRS S THOMAS, NF5833 - MR W LOUGHLIN, BE4342 - MR C GILL, RB4691 - M BRADY, OA3422 - MR M JOHNSON, NE0127 - MS L NEWTON and CA5246 - M LANGFORD are all winners of a £10 cash prize.