22 Oct 2021
THE BIG ONE - WEEK 21: WINNERS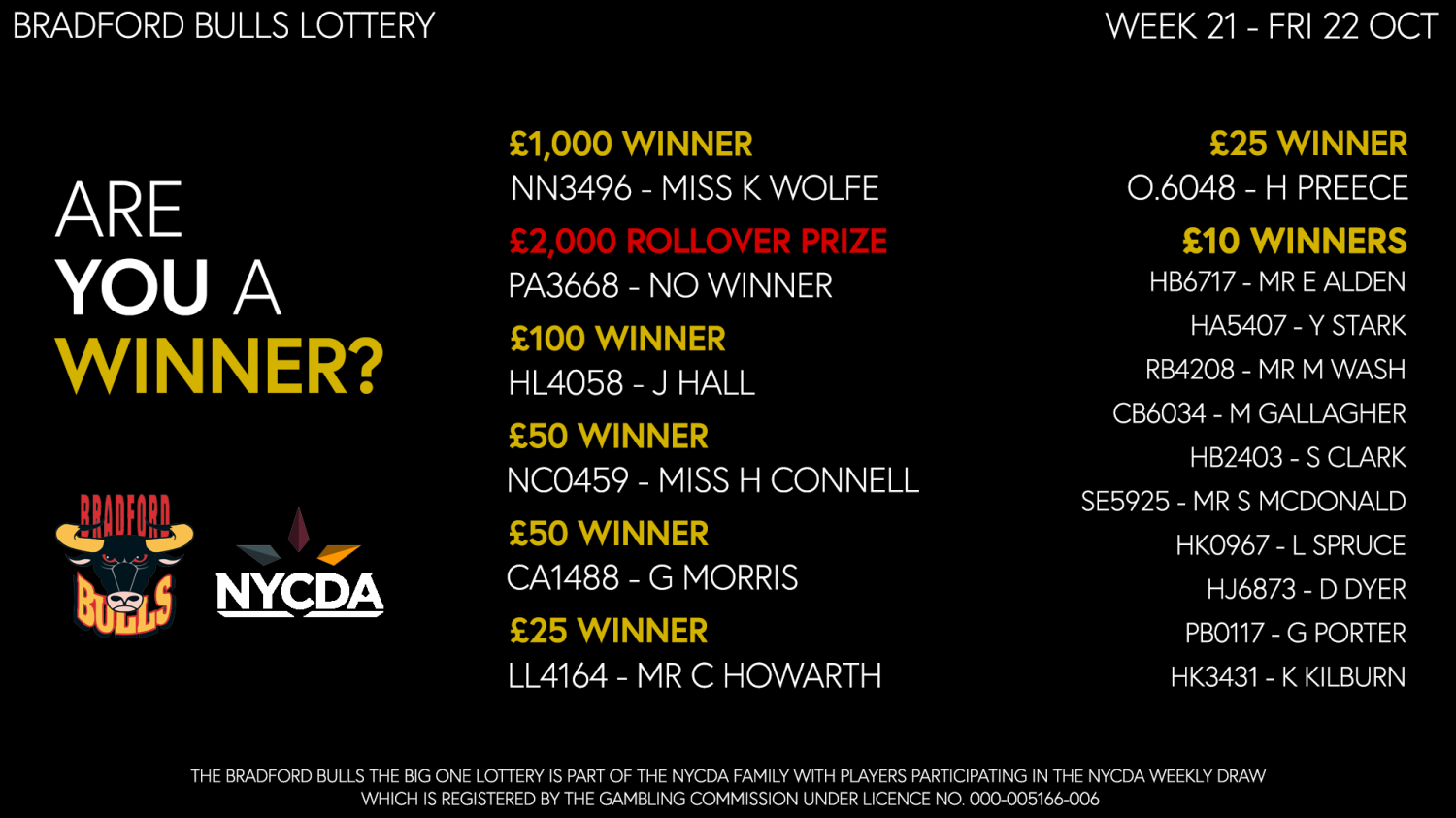 Are you a winner on 'The Big One' lottery?
NN3496 - MISS K WOLFE is the lucky winner of the £1,000 cash prize - with no winner of the £2,000 rollover prize.
HL4058 - J HALL takes home £100, while NC0459 - MISS H CONNELL and CA1488 - G MORRIS receive £50 each.
LL4164 - MR C HOWARTH and O.6048 - H PREECE both are winners of £25.
HB6717 - MR E ALDEN, HA5407 - Y STARK, RB4208 - MR M WASH, CB6034 - M GALLAGHER, HB2403 - S CLARK, SE5925 - MR S MCDONALD, HK0967 - L SPRUCE, HJ6873 - D DYER, PB0117 - G PORTER and HK3431 - K KILBURN are all winners of a £10 cash prize.