22 Oct 2021
BULLS SIGN SHEFFIELD SPEEDSTER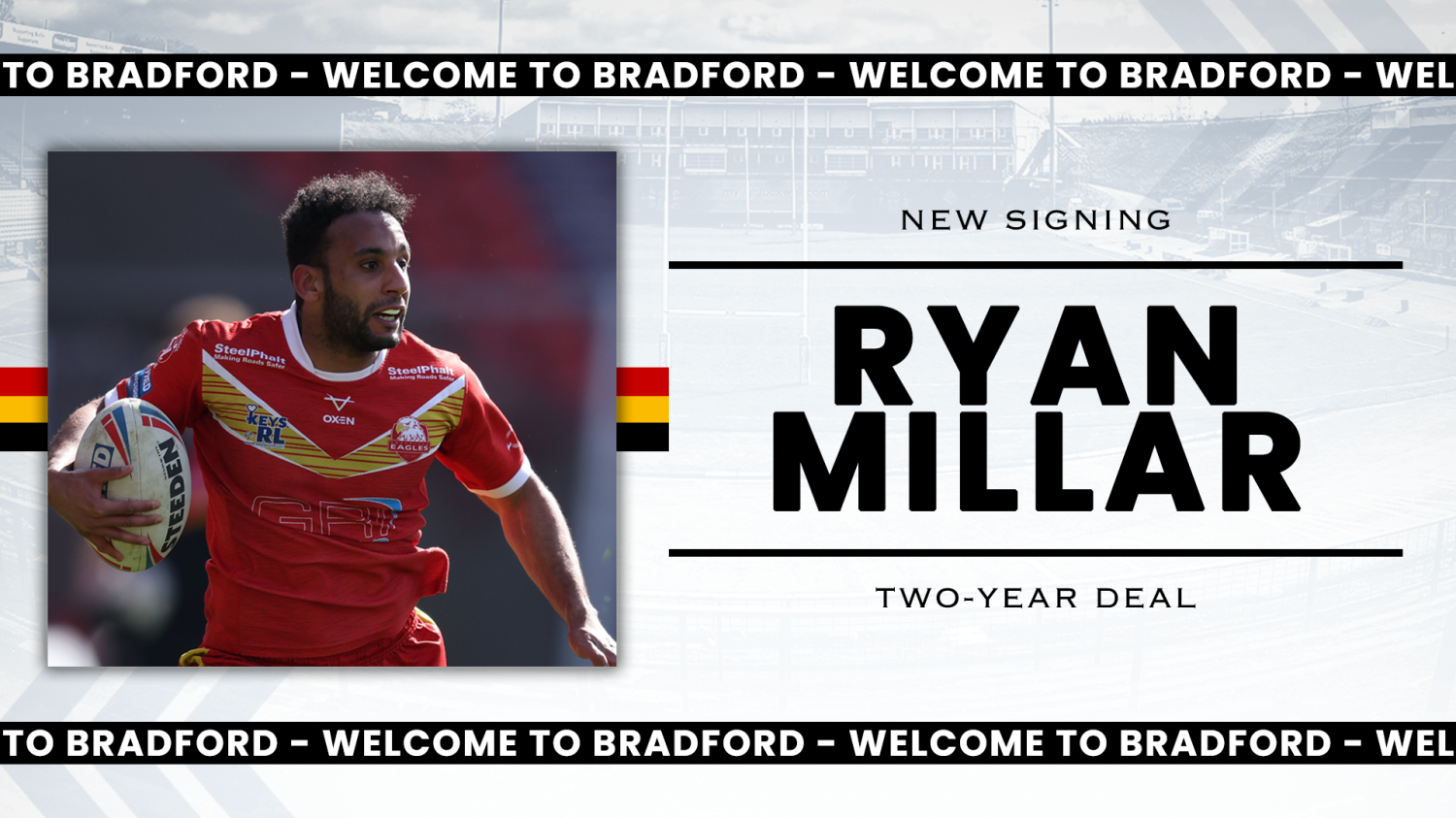 Bradford Bulls are delighted to announce the signing of Sheffield Eagles speedster Ryan Millar on a two-year deal!
The man who has been dubbed 'The Fastest Man in the Betfred Championship' arrives having spent seven years as an Eagle, having come through the club's Academy system.
The 27-year-old scored 54 tries across his time under Mark Aston and played a key role in 2015 – when Sheffield made the Middle Eight qualifiers.
Bradford boss Kear is delighted to have secured Miller's signature – insisting the winger's arrival will add an extra dimension to his side next year.
"We have Matty Dawson-Jones who can certainly finish long range efforts but Ryan also is very, very quick indeed and has pace to burn over distance.
"What he is also very good at is bringing the ball out of yardage, which is something people tend to not notice due to the pace he has.
"He will certainly add a new dimension to our attack next year – we know what he is capable of having faced him at the start of the year and we look forward to working with him in 2022."
You can watch Ryan in action next year with a 2022 Season Ticket!
Juniors Go Free - and Adult prices start from £99.
CLICK HERE to buy yours online - alternatively, call us on 0333 323 5075 or visit the Team Shop.
Bradford Bulls Team Shop Opening Hours
Tuesday to Friday (10:00-17:00)
Saturday (10:00-14:00)