19 Oct 2021
MDJ EXTENDS STAY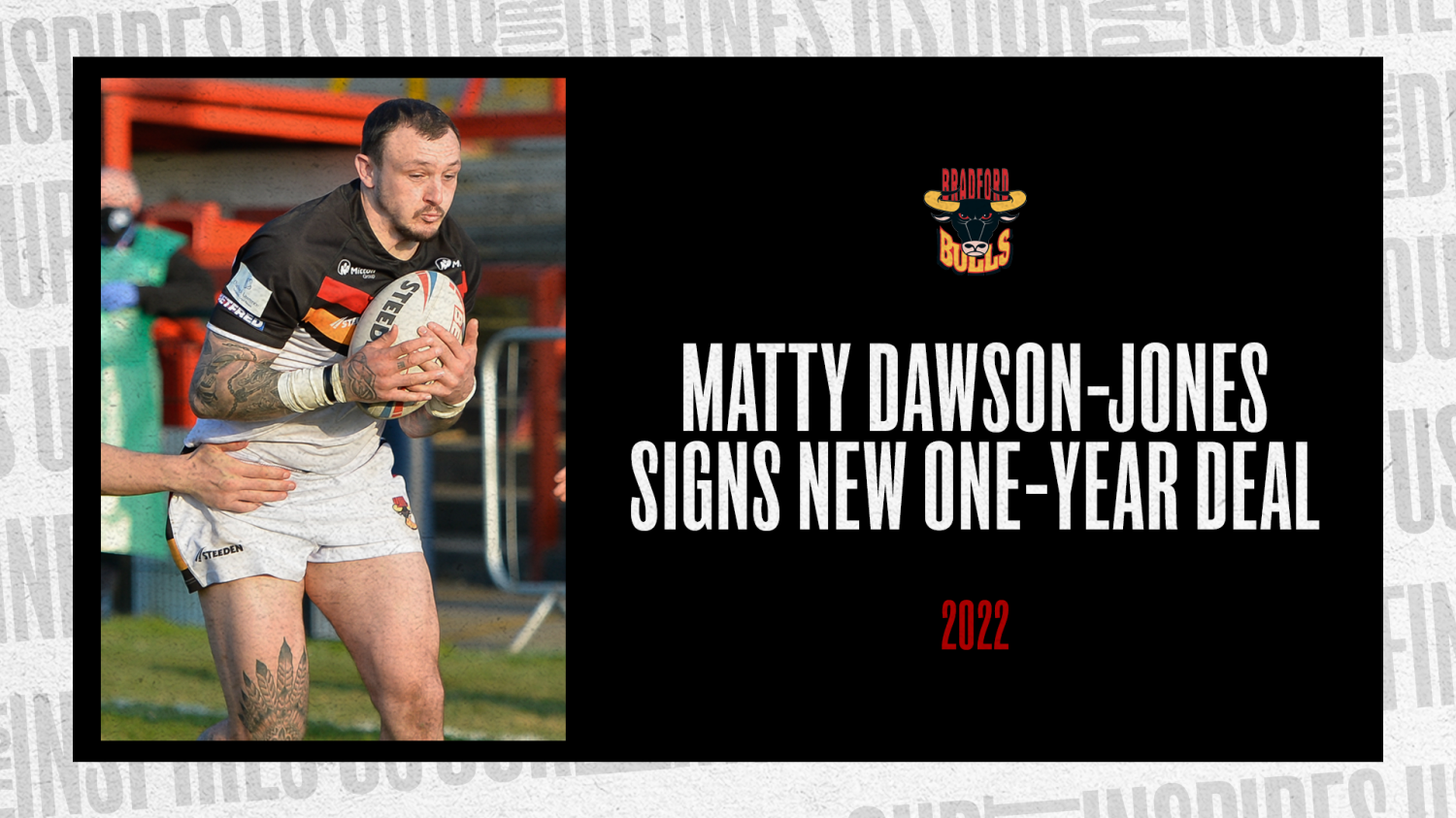 We are delighted to announce Matty Dawson-Jones has signed a new one-year deal with the club!
The winger arrived at the club prior to the start of the 2020 season and enjoyed a prolific opening to his time as a Bull, scoring four tries in six appearances before the Coronavirus pandemic curtailed the season.
MDJ then scored and assisted in the first game back in 2021 – a pre-season clash with Swinton Lions.
Dawson-Jones has spoken of how he his hungrier than ever to make an impact on the field in 2022 – insisting he will strive to repay the faith the club and supporters have shown in him.
"I cannot put into words how pleased I am to be staying, everybody knows I have been through a lot this year with the injuries – it has probably been the worst year of my career," said Dawson-Jones, who is sponsored by Declan and Lachlan Smith.
"For the club to stand by me, I couldn't say no – in the back of my mind I thought is it every going to happen, I didn't think I'd get another chance.
"I spoke to John [Kear] and Mark [Dunning] and it was more of me saying I want to repay them for the faith they have shown in me.
"The fans as well, all I can say is I will do my best to repay them as they have shown me some great support and they have always been behind me, it means a lot to me and it just shows how good a fanbase they are.
"It has been a tough year and there were times when I thought that was it and if I didn't love the game as much as I did then it could've been easy to walk away.
"But going into pre-season I can look to reset, kickstart my career again and I am hungrier than I have ever been – I am looking forward to getting back."
Bradford boss John Kear believes the best is yet to come from Dawson-Jones, who brings 'quality' on the pitch.
"What has happened with Matty over the last two years is he has been seriously affected by injury and we haven't seen the best of him but when he does play, he is quality," said Kear, who is sponsored by Bradford Bulls Banter.
"We feel from a medical perspective he is in very good nick, and on the back of that we have managed to return a very good player for another year.
"Matty is still a relatively young man, with many years at the top end of the Championship and Super League still in him.
"We have shown faith in him and I am sure he will repay that faith on the field – if he does then we have a bargain."
You can watch Matty in action next year with a 2022 Season Ticket!
Juniors Go Free - and Adult prices start from £99.
CLICK HERE to buy yours online - alternatively, call us on 0333 323 5075 or visit the Team Shop.
Bradford Bulls Team Shop Opening Hours
Tuesday to Friday (10:00-17:00)
Saturday (10:00-14:00)