8 Oct 2021
THE BIG ONE - WEEK 19: WINNERS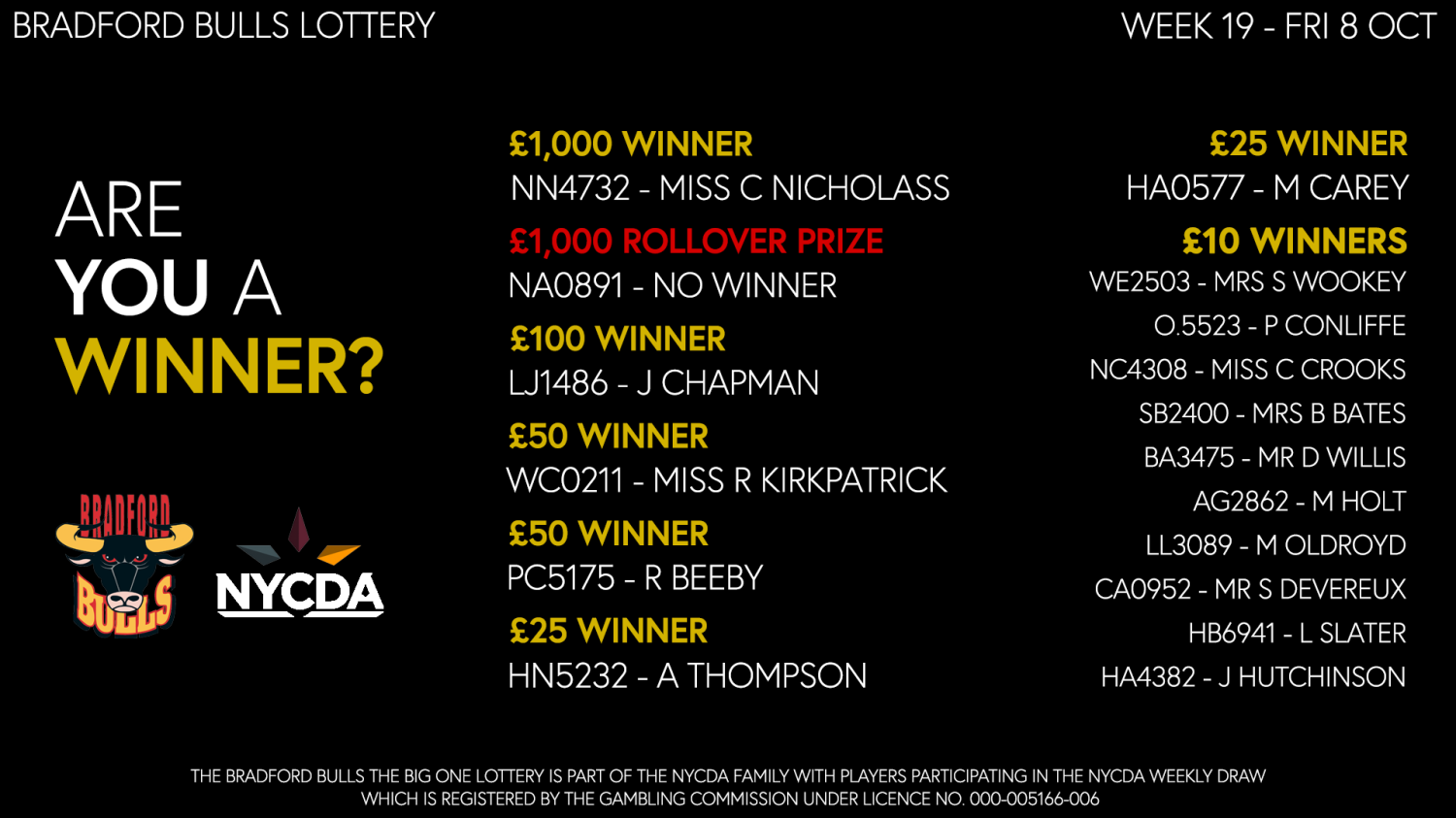 Are you a winner on 'The Big One' lottery?
NN4732 - MISS C NICHOLASS is the lucky winner of the £1,000 cash prize - with no winner of the £1,000 rollover prize.
LJ1486 - J CHAPMAN takes home £100, while PC5175 - R BEEBY and WC0211 - MISS R KIRKPATRICK receive £50 each.
HA0577 - M CAREY and HN5232 - A THOMPSON both are winners of £25.
WE2503 - MRS S WOOKEY, O.5523 - P CONLIFFE, NC4308 - MISS C CROOKS, SB2400 - MRS B BATES, BA3475 - MR D WILLIS, AG2862 - M HOLT, LL3089 - M OLDROYD, CA0952 - MR S DEVEREUX, HB6941 - L SLATER and HA4382 - J HUTCHINSON are all winners of a £10 cash prize.