6 Oct 2021
ODSAL HOSTING PROMOTION DECIDER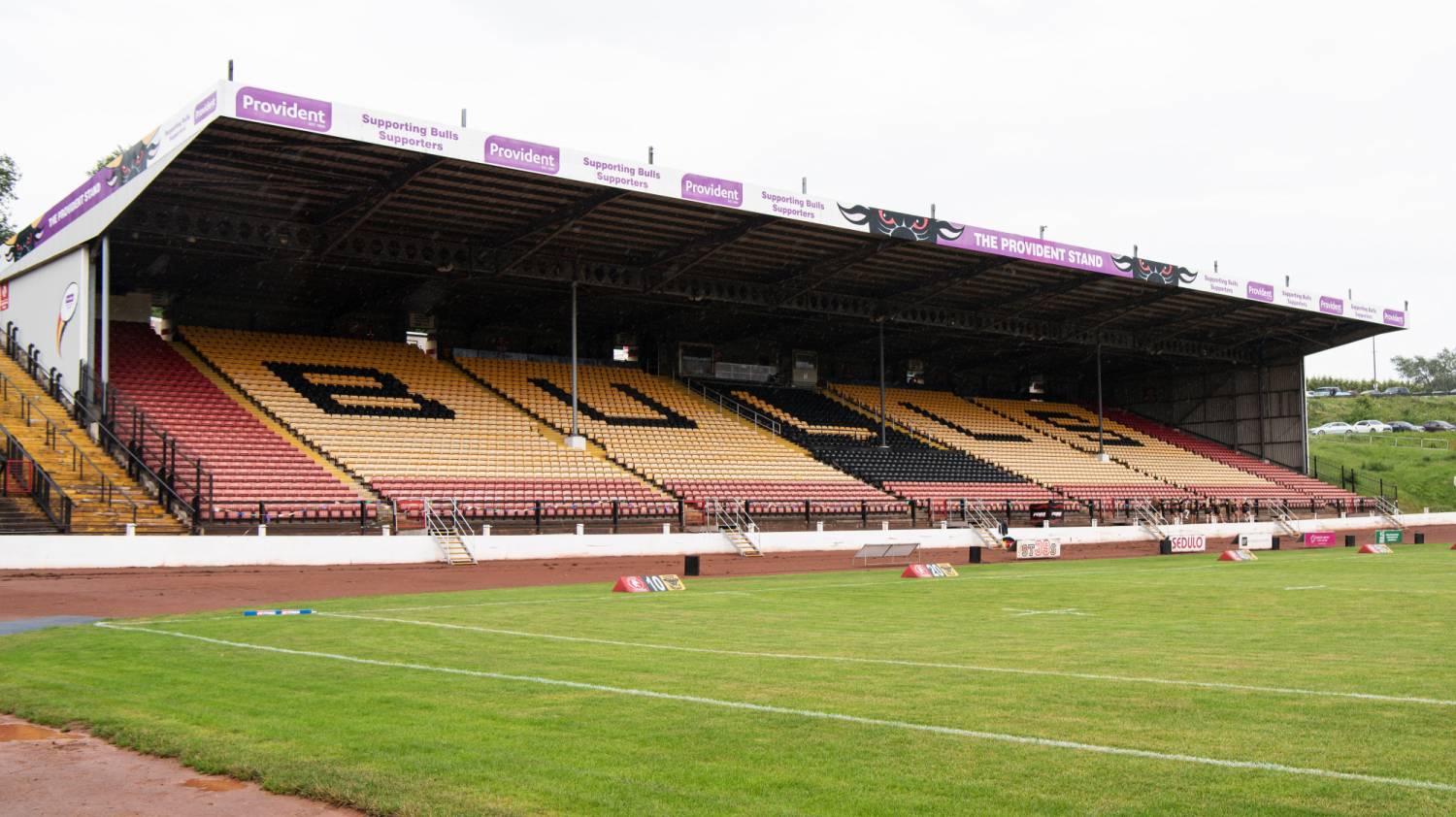 Odsal Stadium will be playing host to a promotion decider this evening - with Wibsey Warriors facing off against Greetland All Rounders.
The club was approached by Wibsey to potentially host this fixture due to the game needing to be played under floodlights, which meant they could not host the game as planned.
Wibsey currently sit second in the National Conference League Division 3, having won 9 of their 13 games so far this term.
Greetland have won 8 of their 14 fixtures and could overtake the Warriors with victory tonight, due to owning a superior points difference.
Tracey Erby, General Manager said:
"We are delighted to be able to host both Wibsey and Greetland at Odsal Stadium for such an important fixture this evening. Alongside the Bradford Bulls Foundation, we place great importance on working with our Community Clubs and we were more than happy to help when called upon to host the game tonight. We look forward to hosting further events like this in the future and allowing players in the Bradford area to play on the hallowed Odsal turf!"
Any of our Community Clubs looking to get in contact with the club regarding playing at Odsal Stadium in the future, can contact Academy and Youth Director jason.hirst@bradfordbulls.co.uk or General Manager tracey.erby@bradfordbulls.co.uk