24 Sep 2021
CAPTAIN CROSSLEY PENS NEW DEAL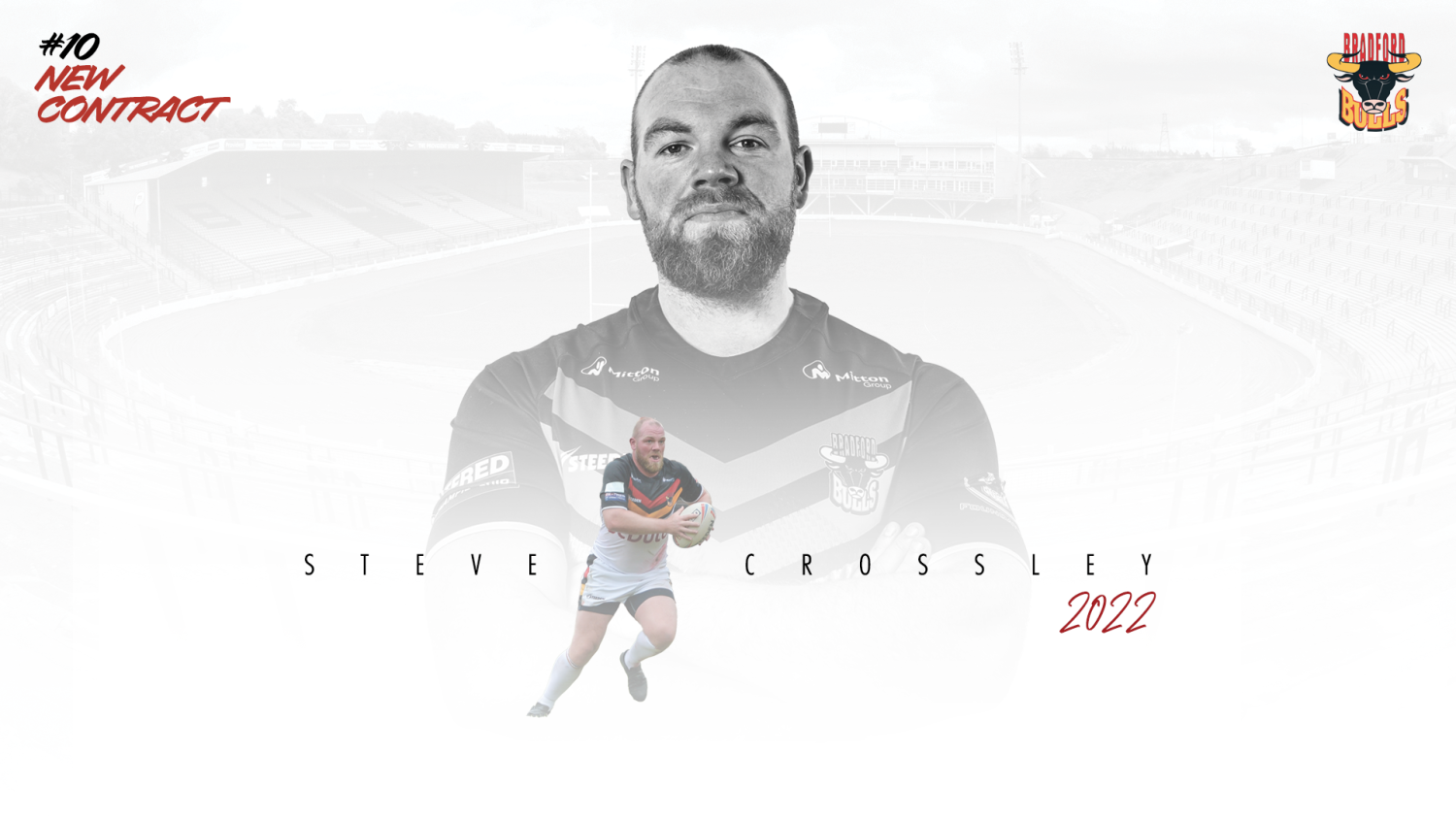 Bradford Bulls are delighted to announce captain Steve Crossley has put pen-to-paper on a new one-year deal with the club!
The 31-year-old, who is in his third spell at the club, has been present in all but one fixture in 2021 as John Kear's side prepare for a tilt at promotion, having earned a spot in the Betfred Championship play offs.
Crossley has scored four tries so far this term and has been captain of the club he grew up supporting since returning in 2018.
The skipper admits he is ecstatic to be staying and has spoken of exciting times, starting with the play-offs.
"I am ecstatic – people know my story having come up through the Academy, being a Bradford lad to extend my I am over the moon," said Crossley, who is sponsored by The Top House.
"It has been a good run, the last couple of weeks have been disappointing but on the whole it has been a good year – after a poor start we turned it around having built a really tight knit unit and now we are all excited for the play offs.
"I still get excited every time I walk through the tunnel – I remember standing behind it as a six year old watching Jimmy Lowes, Stuart Fielden etc walking through so having come through the Academy myself and be doing it for another year makes me happy.
"As an experienced older head now it is exciting to see the new signings starting to roll in, these are players who aren't coming to break in they are going to help us move forward.
"Kieran Gill was announced the other day he has some crazy stats and I know there are more like him to come as well as some youngsters and I am looking forward to seeing how they develop.
"The fans have been massive for us – they packed out the last game of the season and their support has been really appreciated by the lads."
Bradford boss John Kear hailed Crossley's signature as a 'massive boost' – insisting he is a very important player in his roster.
"It is a massive boost to have Steve sign up for another year, he is very, very important to this group of players," said Kear, who is sponsored by Bradford Bulls Banter.
"It is not just what the fans see on an afternoon it is the standards he insists upon at the training ground, within meetings etc – he is a very, very good captain and I enjoy working with him so am absolutely delighted we have him for another year.
"You don't know what you've got till it's gone and you saw that with Steve against Swinton – you look around for someone to do the right things and take the club forward and Steve does that."