22 Sep 2021
SIGNED SHIRTS DONATED TO COMMUNITY CLUBS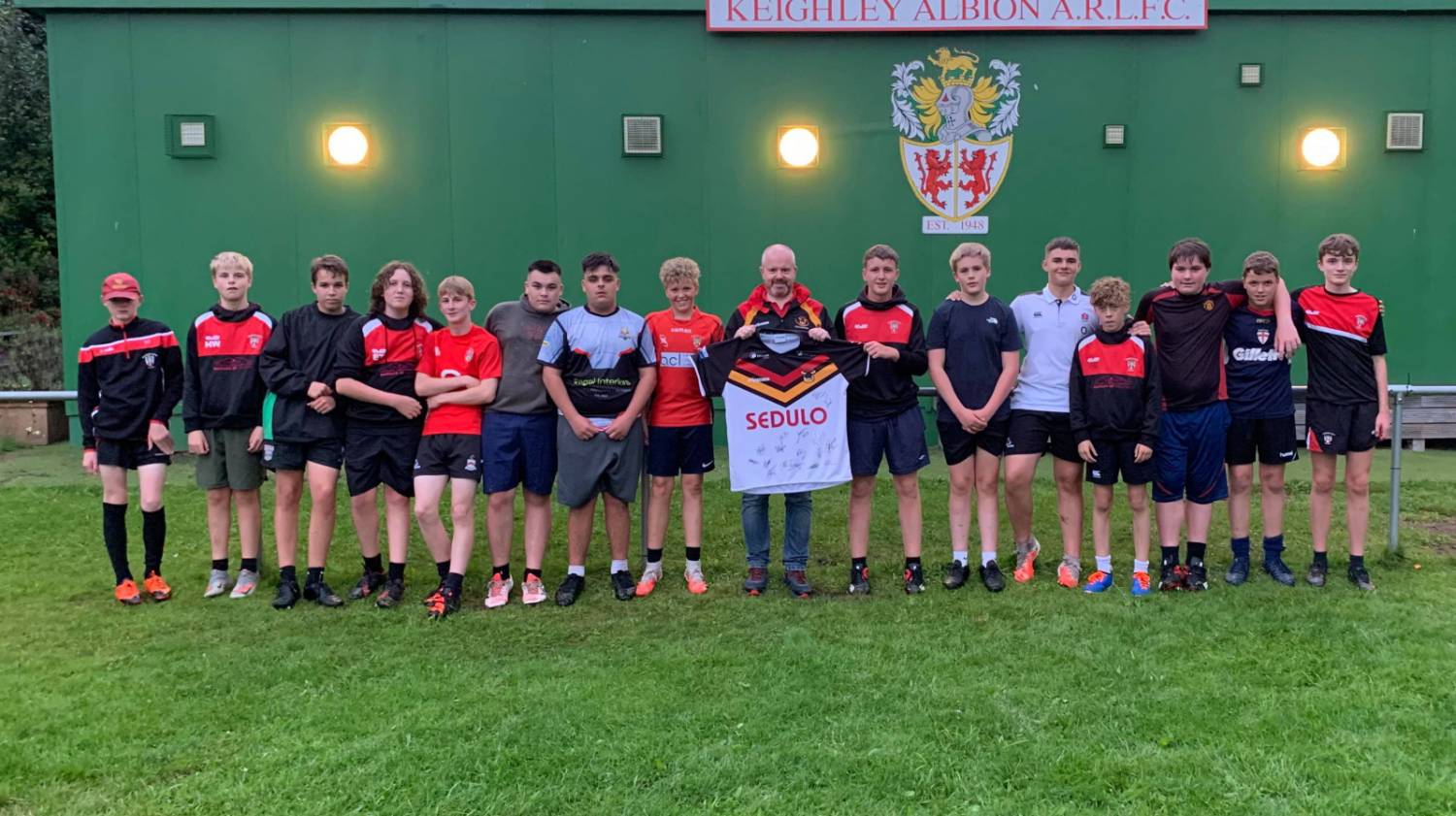 Youth & Academy Director Jason Hirst and members of the Bradford Bulls Academy/Bradford Bulls Foundation have been delivering more signed first team shirts to more of our fantastic Community Clubs. The club enjoys a working relationship with over 10 Co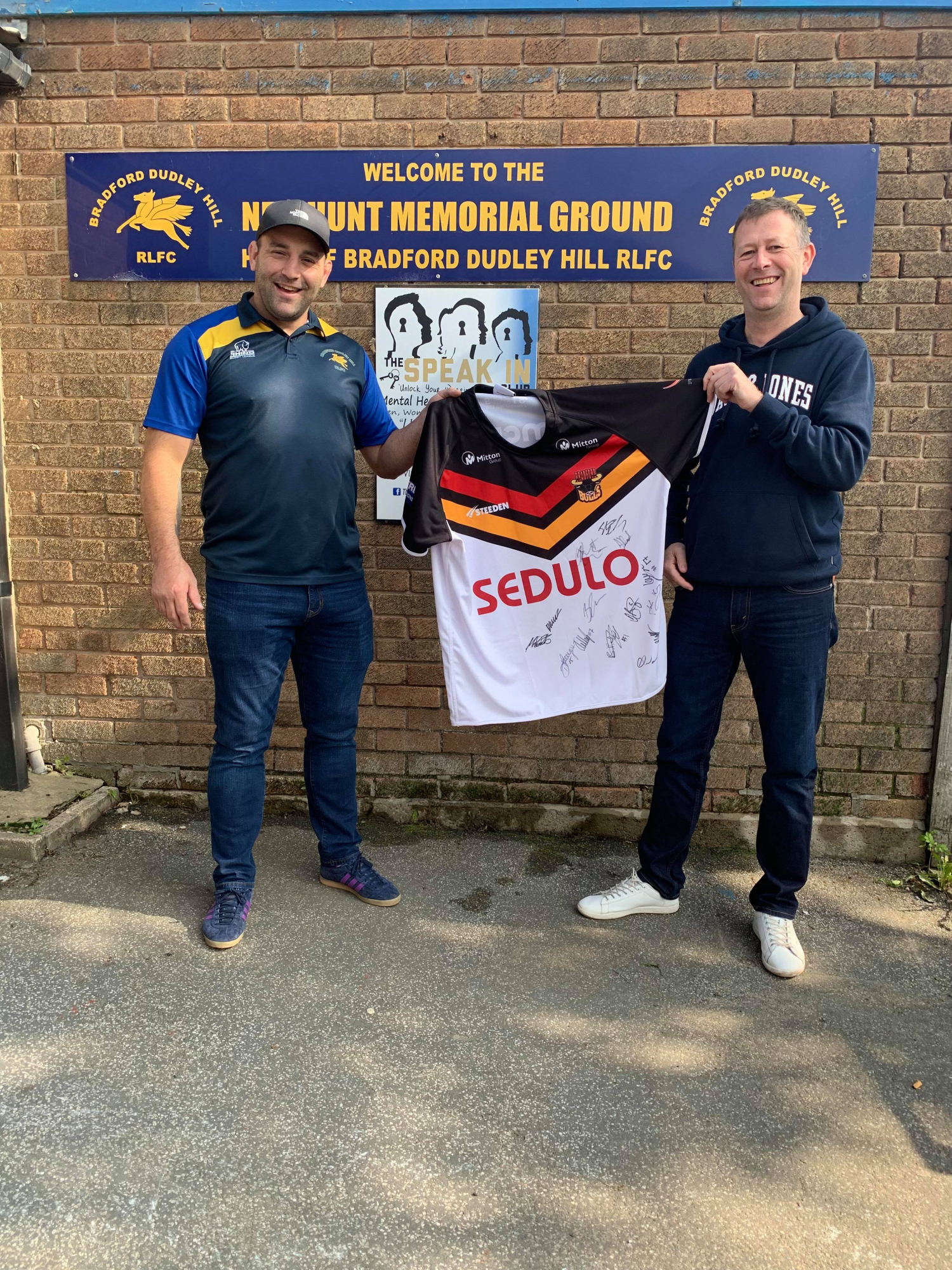 Youth and Academy Director Jason Hirst presenting a signed shirt to Bradford Dudley Hill Chairman Neil Wall.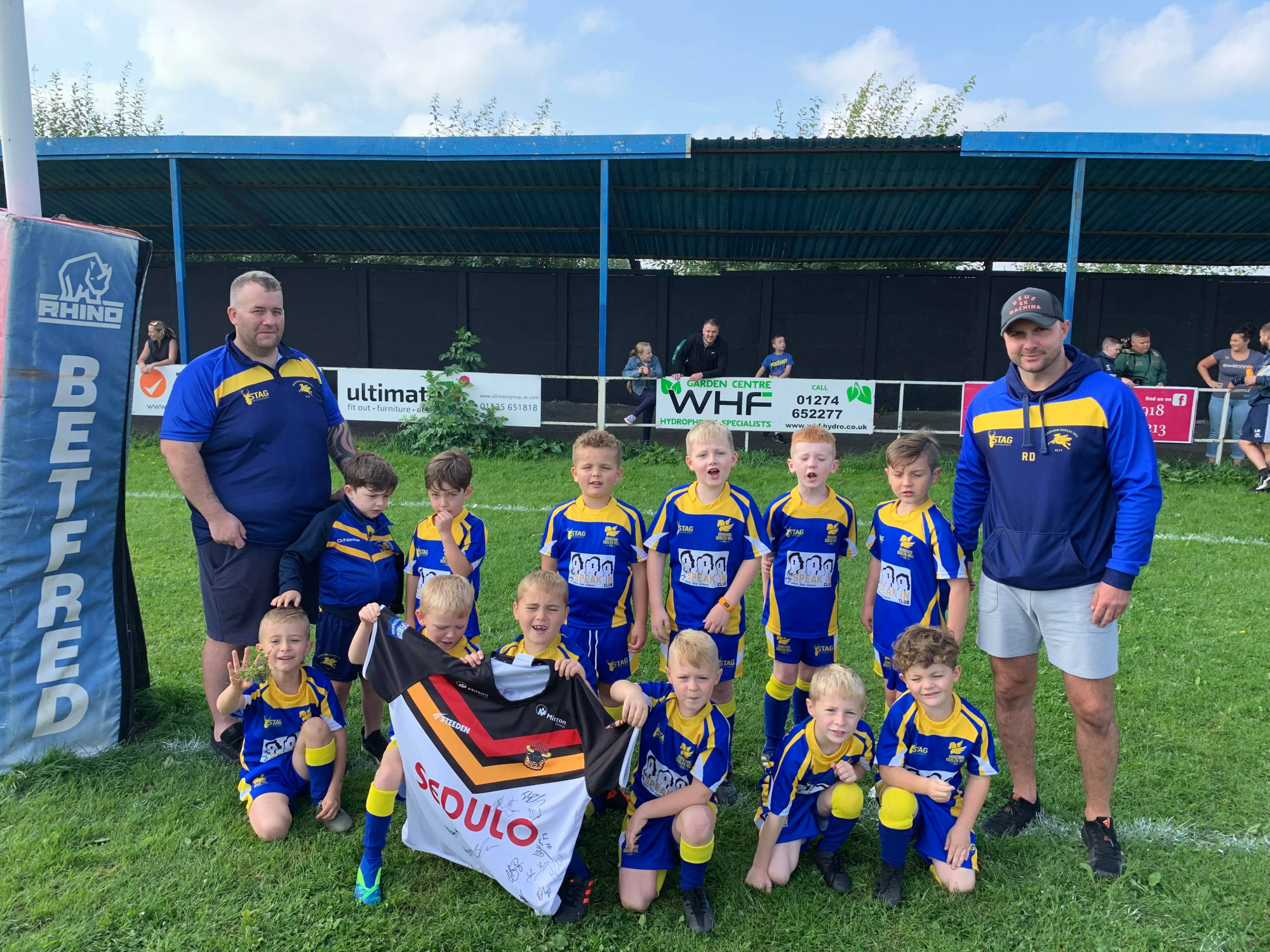 Bradford Dudley Hill Under-6 coaches Scott Harland and Ryan Dickinson with their team and signed shirt ahead of their first ever game against Queensbury on Sunday 4th September.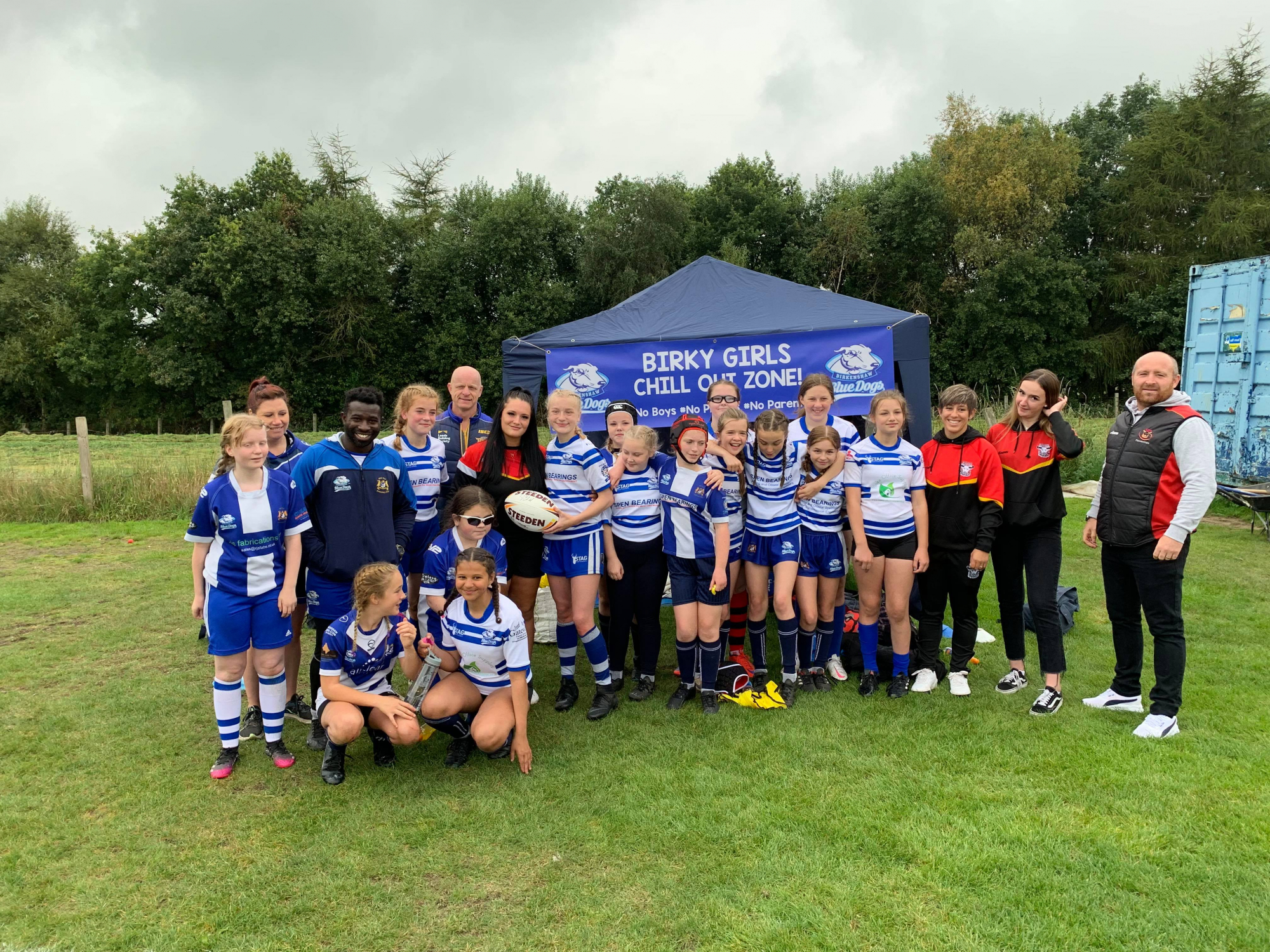 Bradford Bulls Women's players Bailey Marie, Danielle Bose and Hannah Donald - alongside head coach Shaun Flynn - presenting a signed Bradford Bulls Rugby Ball to Birkenshaw Girls Team and Head Coach Bolu Fagborun at the girls tournament they hosted on Sunday 4th September.
Danielle Bose said: "It is great to see so many Community Clubs from near and far here today representing Women's Rugby League, the Women's game continues to go from strength to strength and the future looks bright. If anybody is interested in joining a girls team please contact your local Community Club or the Bradford Bulls Foundation, or Jason Hirst."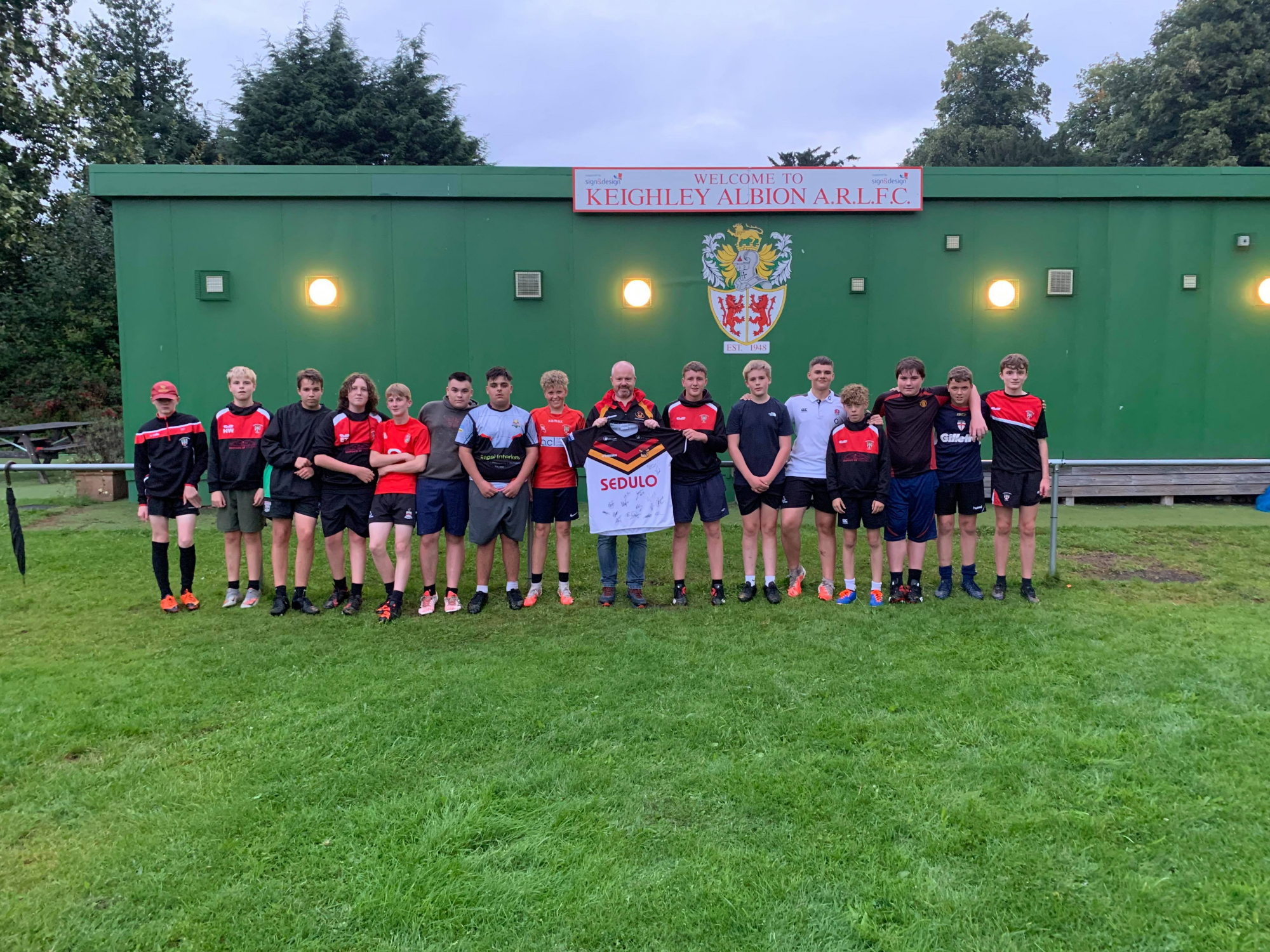 Paul Mitchell, TITLE, presenting the Keighley Albion Under-14s team with a signed shirt.
"The Bradford Bulls Foundation has longstanding relationships with all of our community clubs and we endeavour to support them in any way we can to ensure rugby league talent is nurtured across the district from primary school age upwards.
"As we come out of Covid restrictions, working closely with the Bulls, in particular the Academy, we will look to grow our activities, including the already successful England Talent Pathway programme, delivery of rugby league activities in schools and at clubs through Sky Try, and the always popular festivals of rugby league and community challenge cup competition.
"Building on our Bulls Connections initiative we will continue to maintain constructive dialogue with the clubs, through visits such as those undertaken recently and at other forums, for the good of the sport throughout Bradford."
Jason Hirst added:- "The Bradford Bulls look forward to working collaboratively and more closely with Keighley Albion to help further strengthen a great Community Club.

John Tetley, Keighley Albion Chairman, said: "It was great to see Jason and his Bradford Bulls colleagues at the club and refreshing to hear of their plans and continued support. We are excited to see the club's relationship develop further moving forward."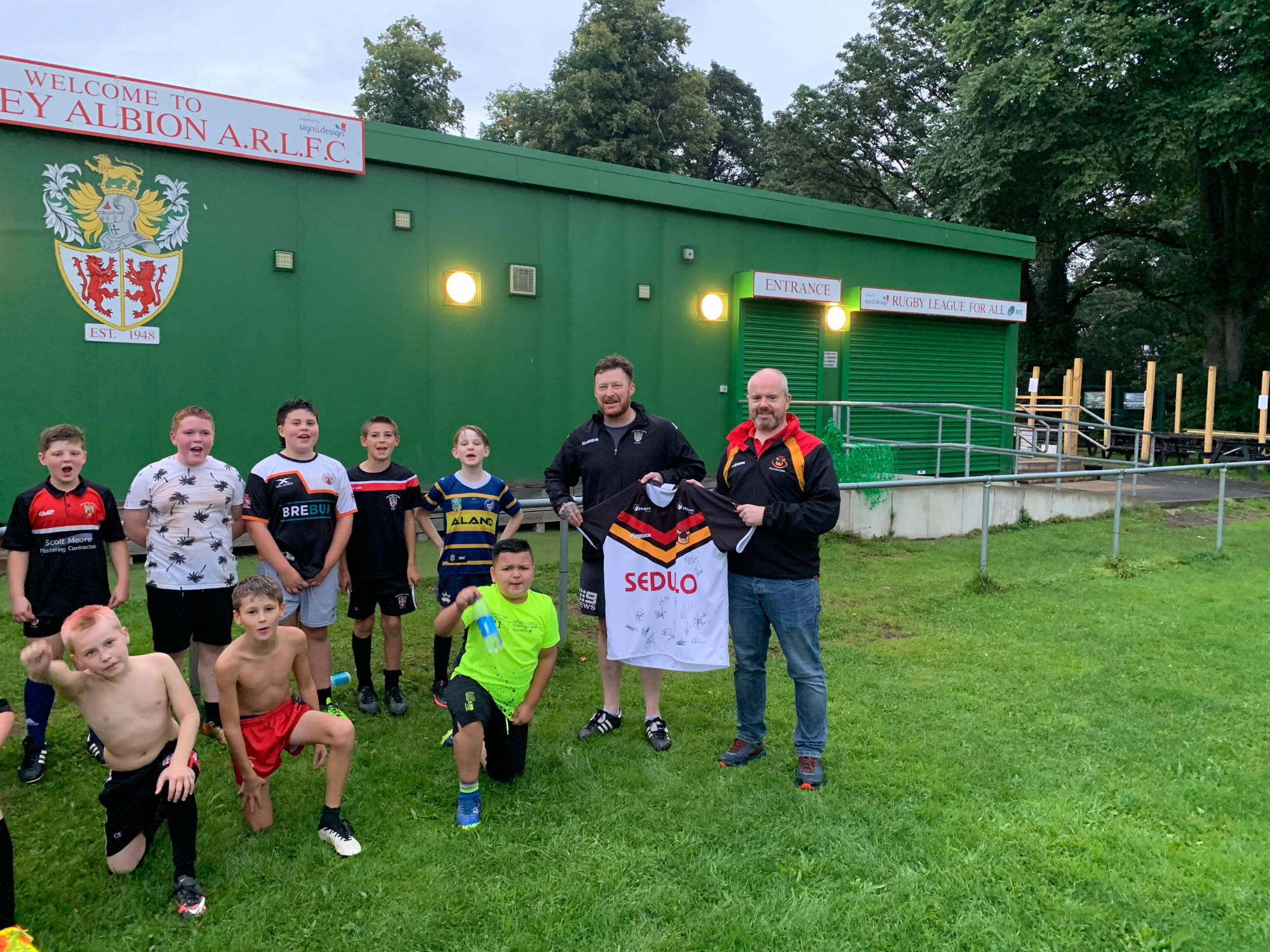 Paul Mitchell, Head of Foundation, presenting a signed shirt to Keighley Albion Under-9s and head coach Richard Dibbin.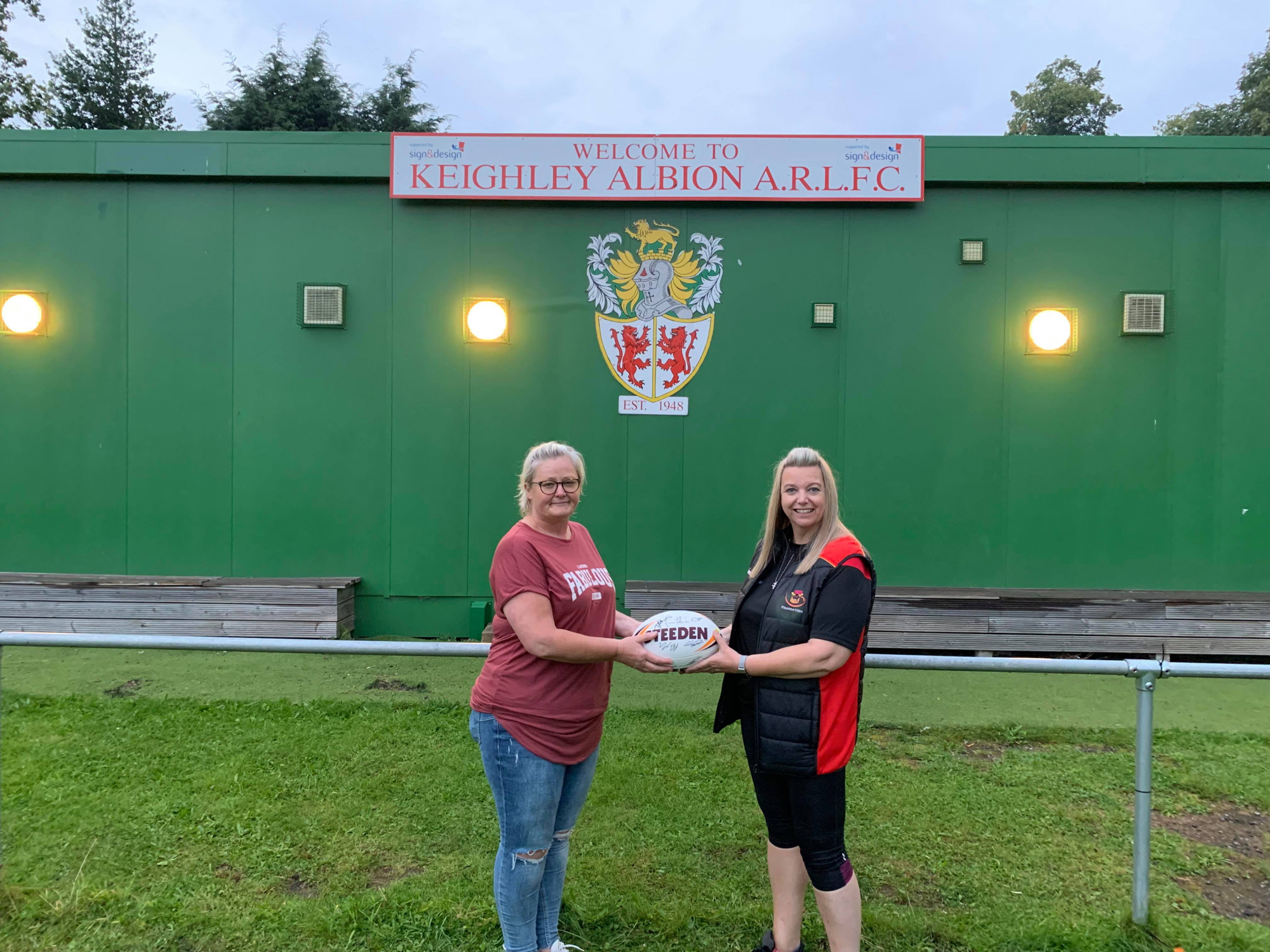 Lorraine Clayton, W&G Development Officer, presenting a signed Bradford Bulls ball to Keighley Albion Girls' head coach Sarah Lancaster.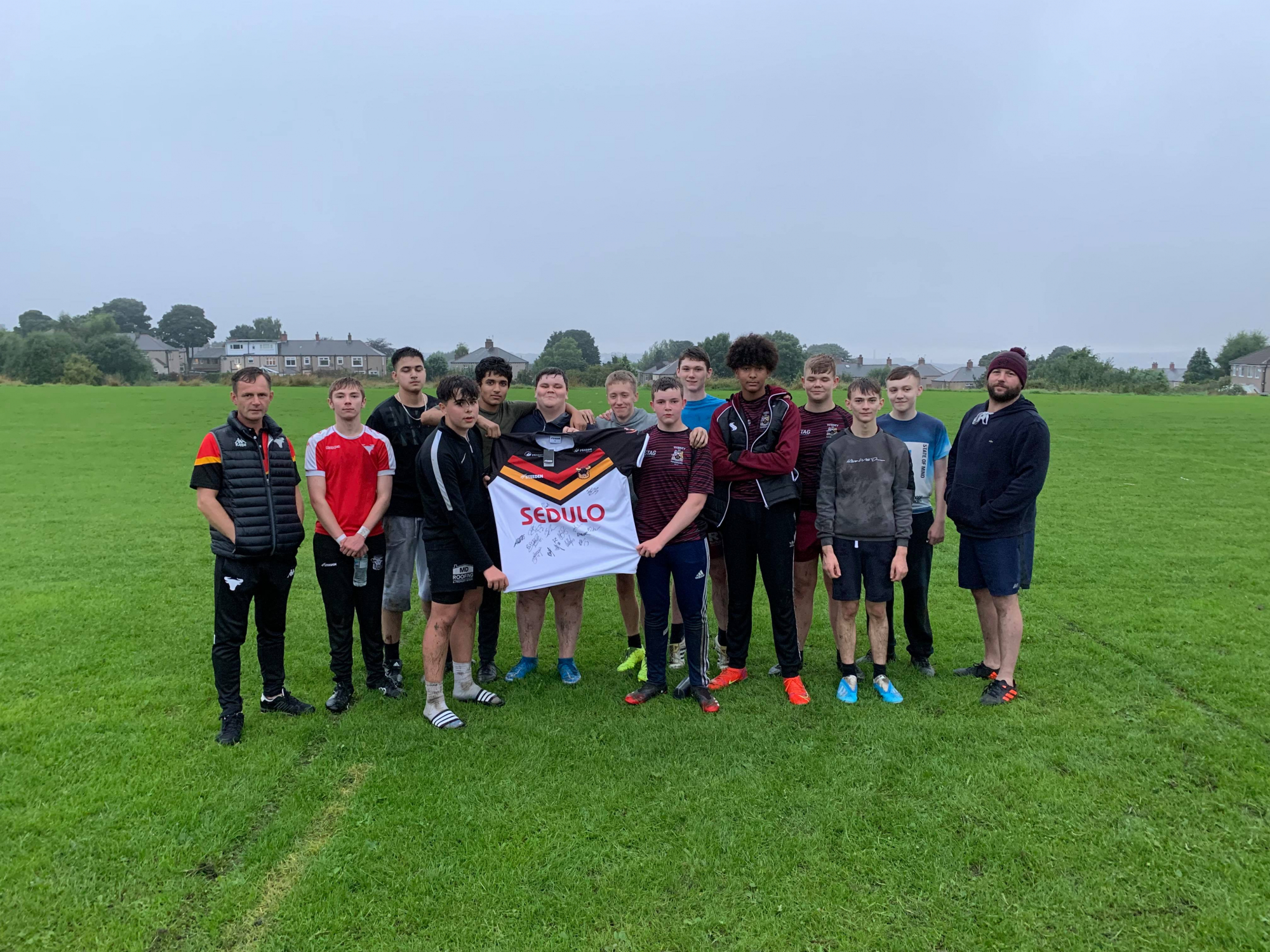 Jason Jubb, Bradford Bulls Scout, pictured alongside the Wibsey Under-15s players and their coach Kenny Smith, shortly after having presented them with a signed Bradford Bulls shirt.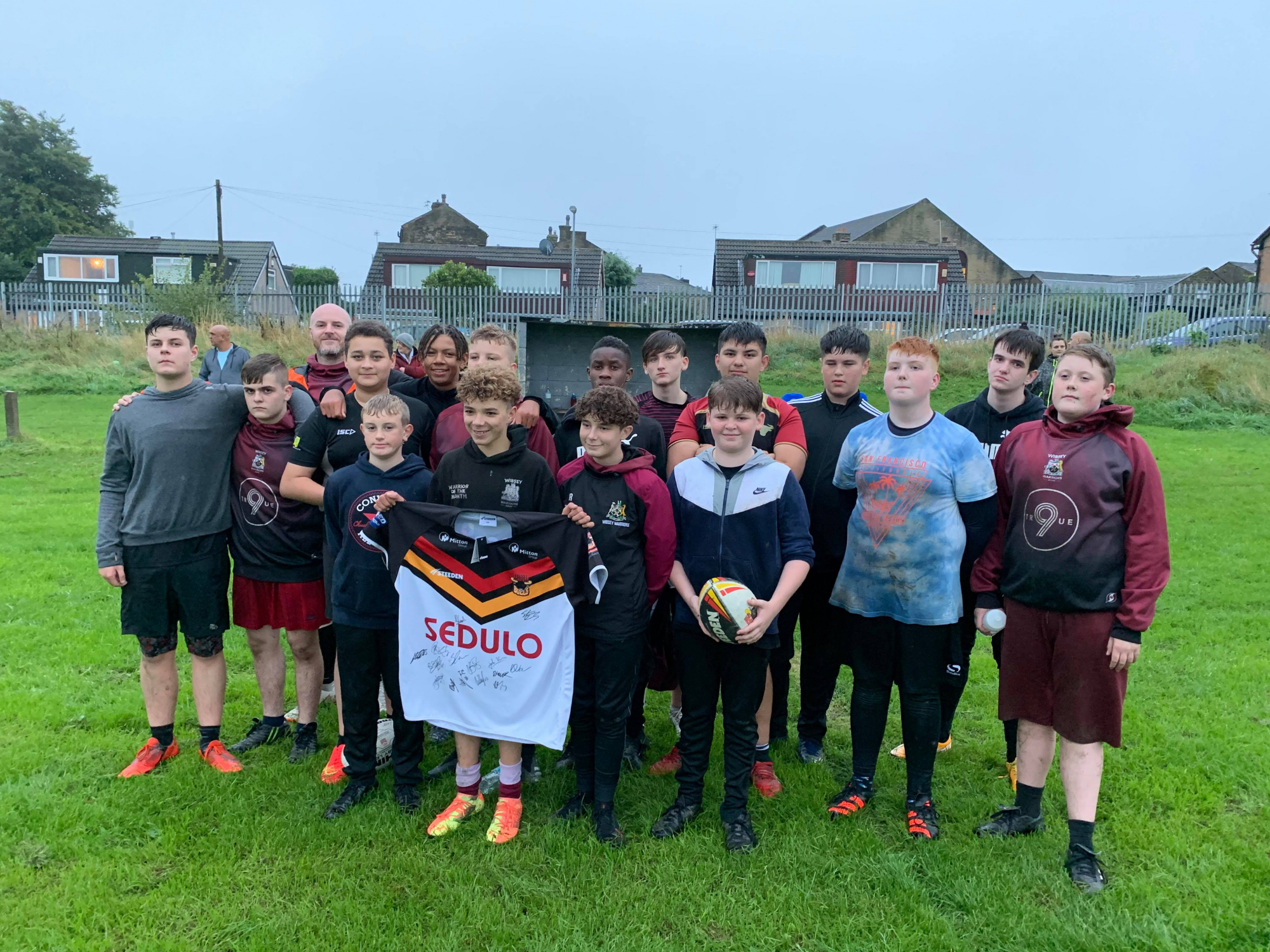 Wibsey Under-14s pictured with Junior club chairman Chris Prescott and a signed Bradford Bulls first team shirt.
After the latest round of visits to local Community Clubs, Jason Hirst commented: "It has been a real pleasure to visit all these great Community Clubs and actively listen to the challenges and opportunities they face. These clubs and particularly their junior sections, are the future of Bradford Bulls and Rugby League in general so it is great to hear that participant numbers are increasing here in Bradford. I look forward to visiting more Community Clubs in the near future.