10 Sep 2021
SIGNED SHIRTS DONATED TO COMMUNITY CLUBS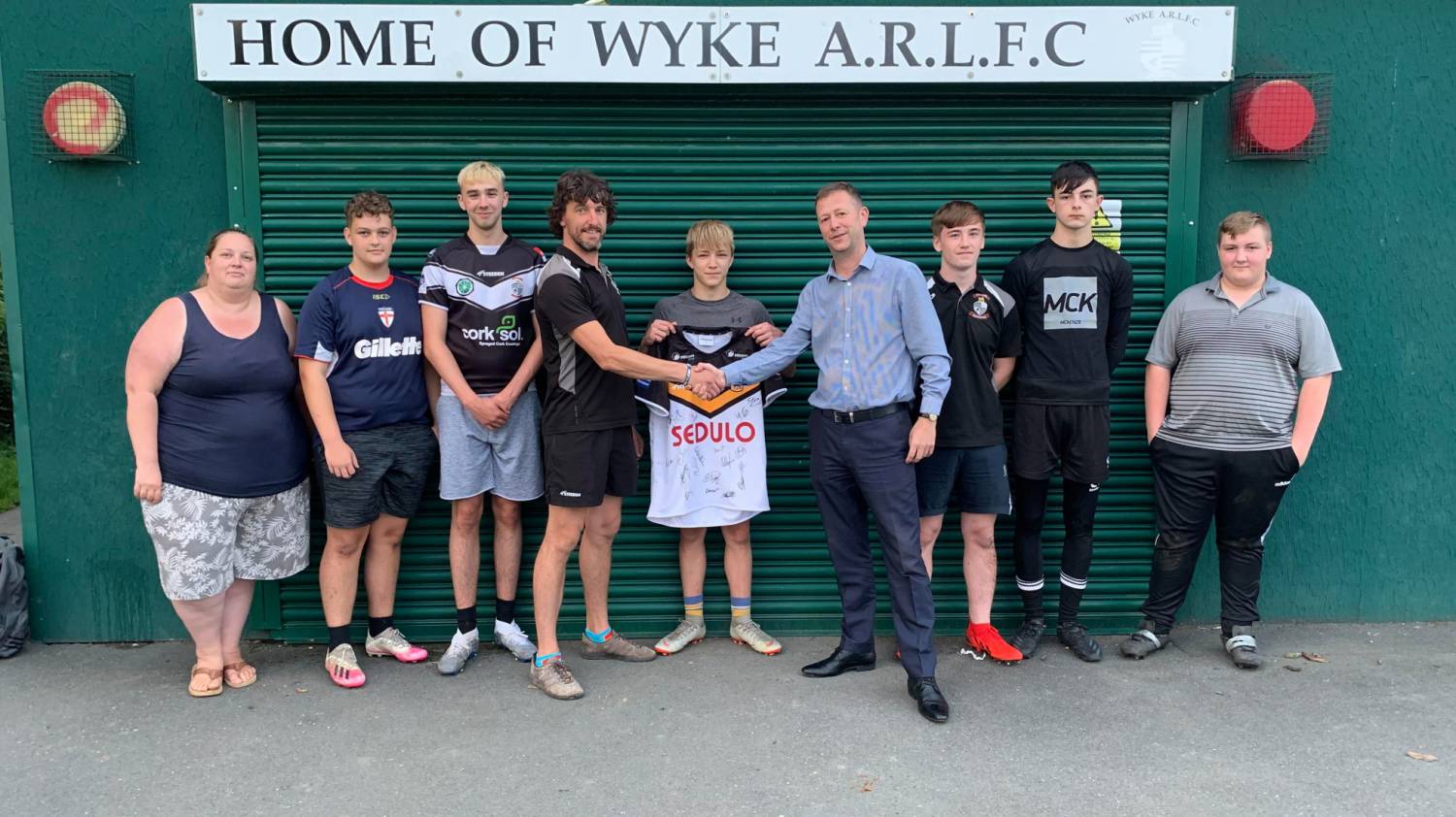 Youth & Academy Director Jason Hirst and members of the Bradford Bulls Academy/Bradford Bulls Foundation have been delivering signed first team shirts to our fantastic Community Clubs over the last couple of weeks.
The club enjoys a working relationship with over 10 Community Clubs in the local area, in partnership with the Bradford Bulls Foundation.

Jason Hirst, Academy & Youth Director at the Bradford Bulls said:
"Whilst it's been undoubtedly great for the team and me to hand out signed shirts to our local Community Clubs, for display or fundraising, it's been about so much more than that.
"It was always one of my key priorities, upon joining the club recently, to visit all our local Community Clubs, because they are the lifeblood of our great sport.
"Their junior sections in particular, are the future of our game, the Bradford Bulls and Rugby League, in general.
"Meeting so many great, passionate, knowledgeable and talented volunteers, has allowed me to understand some of the challenges and opportunities they face and start to focus on how we can support them, in these areas.
"It has also allowed me to actively listen to them, to understand where our relationships are currently at and what we can do, to make them even more mutually beneficial, for a long time, to come.
"I look forward to building on these existing relationships, forging new ones and visiting even more local Community Clubs, throughout this month and beyond."
John Raynor, Chairman at Wyke RLFC said: "We look forward to building a stronger relationship with the Bulls to help them get back in Super League."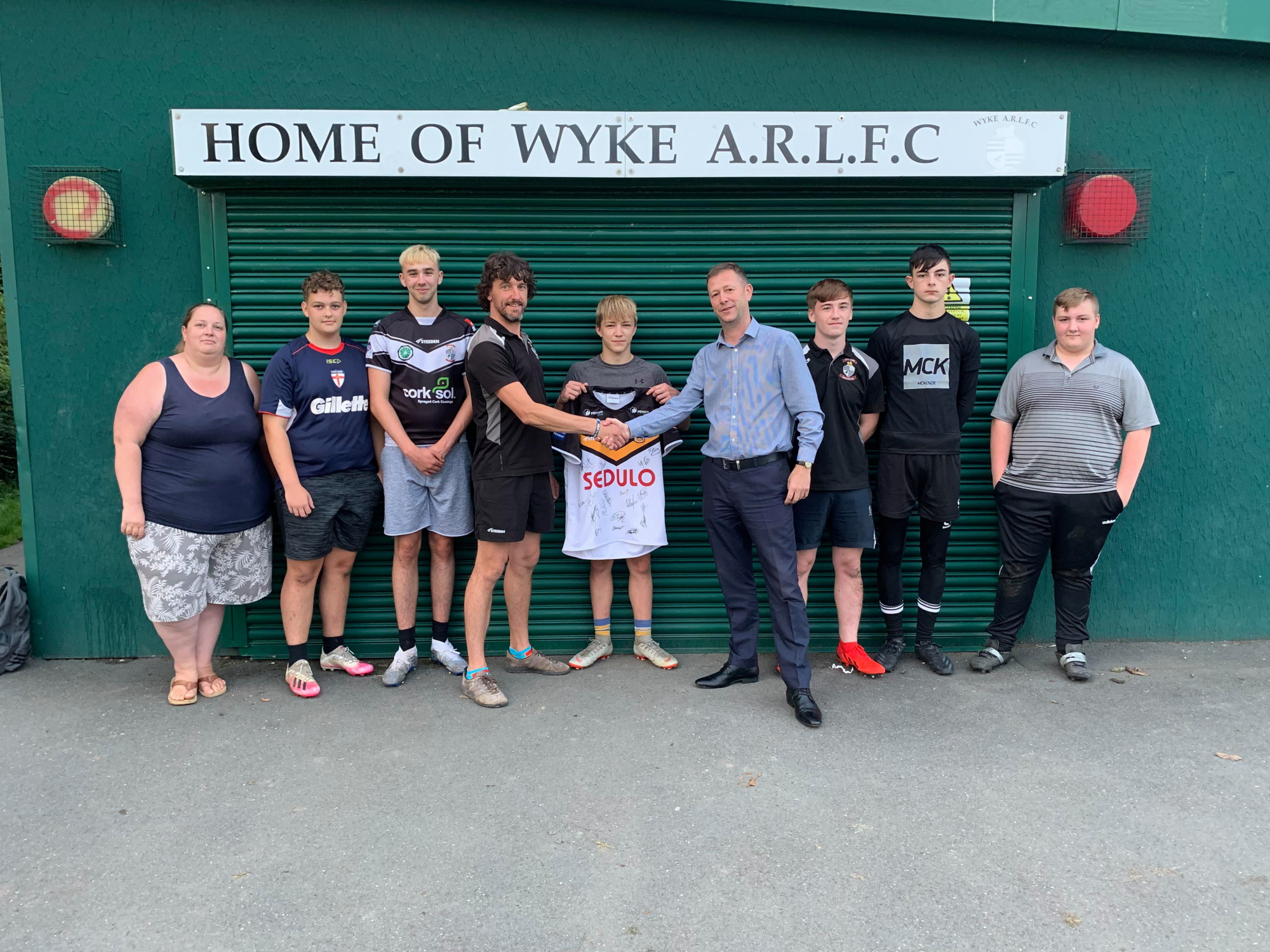 (Youth & Academy Director Jason Hirst at Wyke RLFC, with Carolyn Smith (Junior Secretary - Left), John Raynor (Chairman - 4th from left) and Wyke's Under-16s players)
Mickey Hurley, Chairman at Silsden Storm said: "It was great to meet Jason and Alex who came over to discuss future plans between the Bradford Bulls and Silsden Storm. There was a lot of positive talk on how the clubs can work together and make a success of the fact Silsden is a part of the Bradford Bulls Foundation. We are looking forward to seeing what the future holds not only for the clubs but for the kids coming through the ranks at Silsden Storm."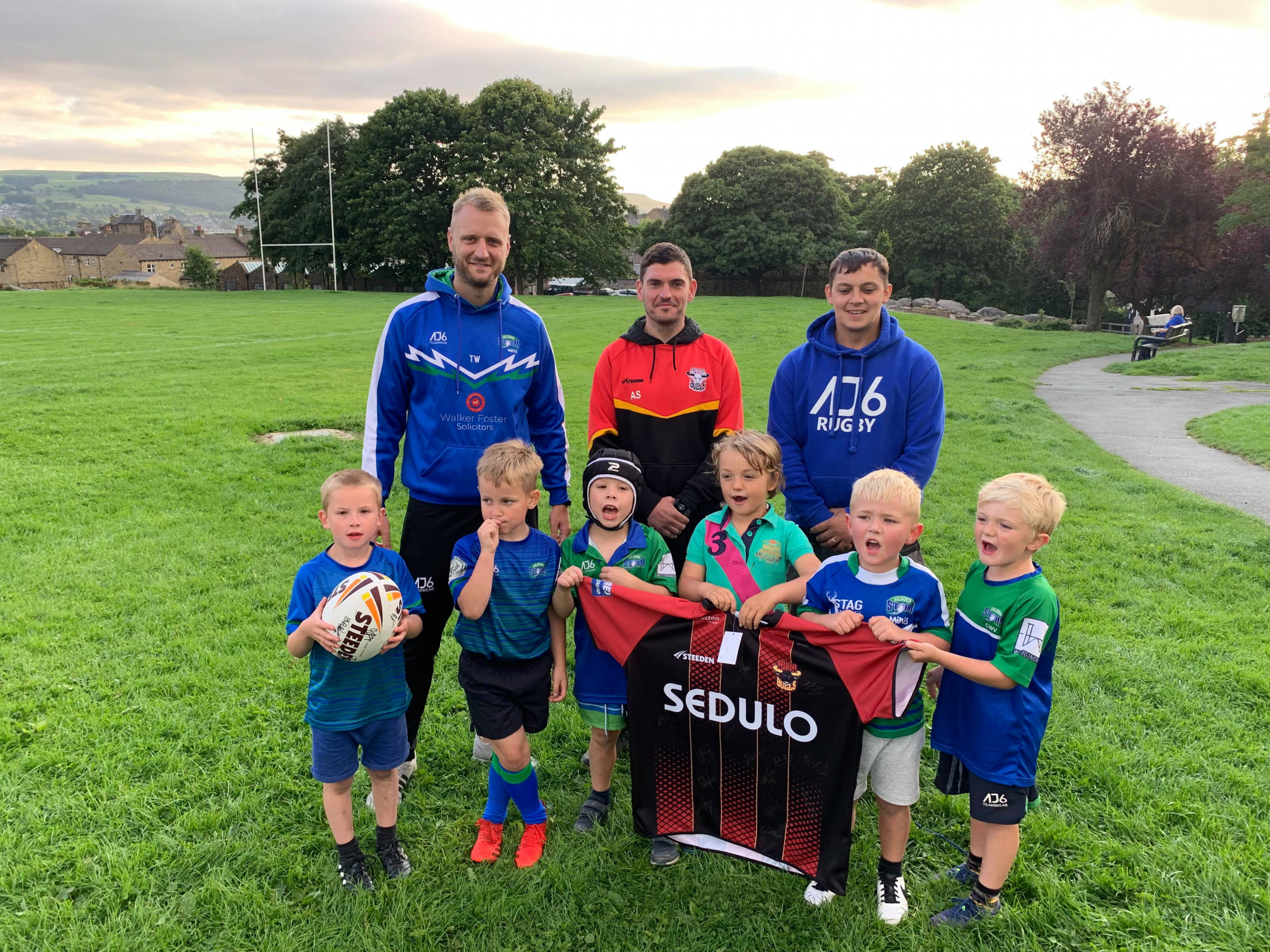 (Alex Stephens presenting a shirt to Mickey Hurley (top right) and the Silsden tots)
Adam Lincoln, Birkenshaw Blue Dogs said: "We look forward to continuing to build upon our mutually beneficial and healthy relationship with the Bradford Bulls."
(Academy Scout Jason Jubb presenting a signed shirt to members of Birkenshaw's Under-14s)